Sodapalooza 2017 is here! I wait for this time every year, hoping RaceTrac will bring back this amazing value. And they did! The Atlanta hometown company, RaceTrac, has issued a Sodapalooza 2017 cup and it's in stores now. (But hurry because they go fast!)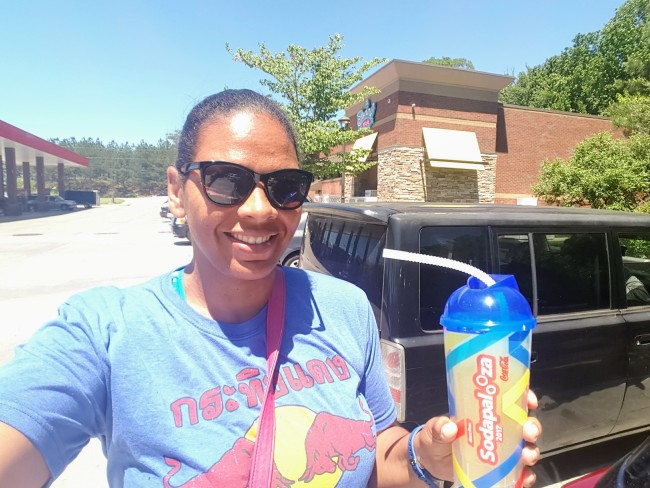 Sodapalooza is one of the best secrets to making summer special. Everywhere else, Sodapalooza is just a really strange word. In the South, we have more soda (tea and frozen beverages) than we know what to do with, so companies like RaceTrac like to give it away for free.
What is Sodapalooza 2017?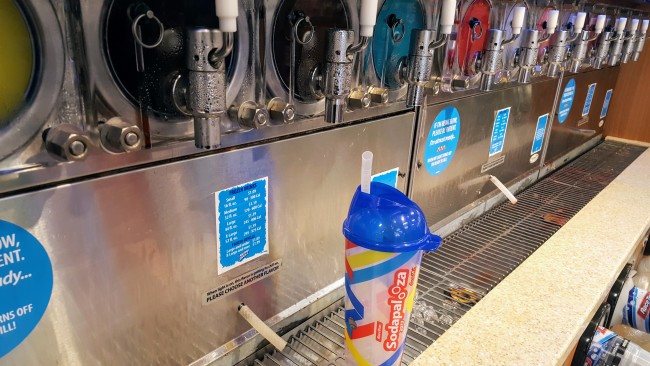 After 269 long days of waiting, Sodapalooza 2017 is back and in effect! RaceTrac has kicked off another season of FreeFill-charged fun with unlimited fountain and NumbSkull frozen drink refills all summer long. Unlimited! Just head over to any RaceTrac to purchase a Sodapalooza 2017 cup and experience endless ways to cool down in the summer heat. The limited-time-only cups are available at RaceTrac locations. For just $11.99 (less if you have the app), they are your ticket to enjoying FREE refills of fountain and frozen beverages through July 31.
Sodapalooza 2017 means Savings on top of Savings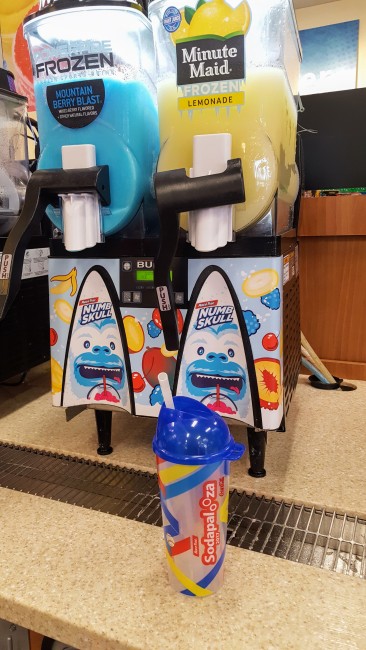 Want to make the deal even sweeter? Download the free RaceTrac Rewards app on any iOS or Android phone to receive a coupon for $2 off a Sodapalooza cup purchase. That means only $9.99 for unlimited FreeFills for the summer! Download the free RaceTrac Rewards app via any iOS or Android phone by following instructions on the App Store or Google Play. You will also have access to more in-app coupons and acquiring points to use for goodies from RaceTrac.
And if that wasn't enough, there are exclusive coupons inside each cup. From area attraction discount (like the Atlanta Braves in Atlanta) to fun local experiences to RaceTrac food, the coupons are the icing on the cake. To help you make the most of your summer, the cup includes up to $150 in these exclusive coupons, depending on your location.
3 Reasons You Need to Take Advantage of Sodapalooza 2017
1. Try new flavors.
I'm a Diet Mt. Dew type of girl. But with the Sodapalooza 2017 FreeFill cup, I can stretch myself and try something new. Maybe a raspberry tea? Or be like my kids and mix and match different sodas in one cup? Or maybe I'll go wild and go for a frozen drink? The possibilities are endless.
 2. Bribe your kids.
Oh. You don't bribe your kids? Ok, I don't either. I give them "incentives" to do what I want them to do. I want them to leave the park without total tantrum? "Let's go to RaceTrac!" usually works. I want them to do their summer reading? A promise to stop by RaceTrac does the trick.
 3. Save money on summer treats.
I'm big on summer treats. I give in to ice cream or shakes or anything cold really a little too often. The kids have worn my defenses down over the years. However those treats add up! So during Sodapalooza 2017, I can skip buying overpriced Drumsticks from the Ice Cream Truck or heading through yet another drive thru. I can just head to RaceTrac! (And yes, we are a multiple FreeFill cup family!)