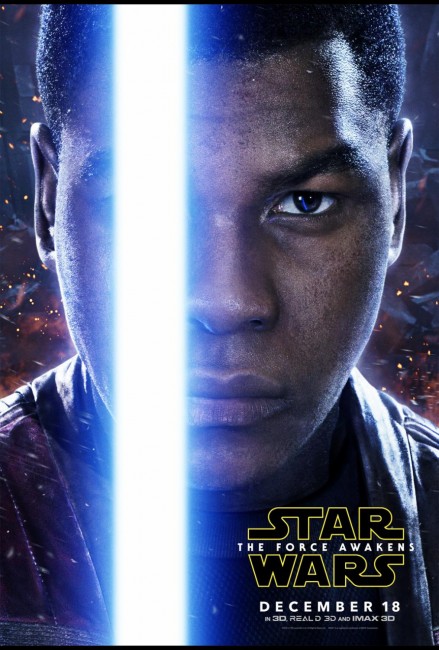 Are you one of the Star Wars enthusiastic fans who have been counting down the days to see Star Wars The Force Awakens? Or perhaps you are a casual fan who couldn't help but to get excited with all the hype going on? Or maybe you have a child who has soaked up all the Star Wars paraphernalia between Jessie marathons on the Disney Channel and is begging you take them. I fall into that last category.
It really doesn't matter how Star Wars fanatical you are, there is a good chance you will be one of the millions of people flocking to theaters this weekend to see the new incarnation of the Star Wars franchise.
SIDE NOTE: If you are heading to the theater, you have your tickets already right? Right?? If not, go to Fandango right now. Theaters sold out for opening weekend during the first day of presale however theaters are adding shows to try to keep up with the demand.
Fandango can tell you when Star Wars The Force Awakens is playing near you and when you can get in to see it. They are also giving away over $1 million in cash, prizes and offers for anyone buying tickets on their site! Save yourself time, stress, and maybe even win something. You're welcome.
The question I have now is if I should take my kids to this movie. My boys (ages 7, 5, and 3) swear they want to see it and that they can handle it, but I'm not so sure. It is a PG-13 movie which gives me pause. After the Hollywood premiere earlier this week, I did some digging to see what the media is saying about the suitability of this movie for the younger set. Here's what I found on the Fandango website.
Is Your Child Old Enough to See Star Wars The Force Awakens
Does your child get bothered by blood? In the first trilogy, there was not a lot of blood. When someone was killed, it was quick and clean. However in this movie, there is more realistic blood action. If the child isn't bothered by blood spurting out, s/he might be old enough.
Will seeing the devastation of death be upsetting? In the first trilogy, the only people who die are Jedi, and since they live on, death wasn't something that was particularly harsh. But in Star Wars The Force Awakens, death is not whitewashed and it is shown in all its "glory". Stormtroopers are shown as more than just robots so the fact that they die might be upsetting. If your child has a firm grip on the difference between "movie death" and "real life death" then s/he might be old enough.
Does your child get scared easily? For any child who has nightmares about monsters, this movie might feed their imagination…in a bad way. Like in the first trilogy, there are plenty of creatures which could haunt young children's dreams. However if your child was no beef with "monsters" they might be old enough.
Want to read the full family-friendly review for Star Wars The Force Awakens? Check out what Tara Mcnamara had to say about young kids seeing this movie. Also see other parent reviews by Gay NYC Dad or Family Life on Earth or Fandango itself.
Check out the trailer to get a better feel for yourself:

Want to soak up more Star Wars action? Check out a few behind the scenes photos from the Hollywood premiere of Star Wars The Force Awakens:
Will you go see Star Wars: The Force Awakens? Will you take your kids?
---