Disclosure: I am receiving complimentary travel, accommodations and activities in order to learn more about Daytona Beach. All opinions are always my own.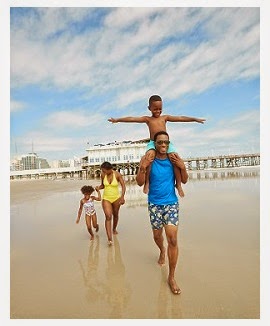 Later on today I will board a plane by myself. I will not have to gate check a stroller or carry a mega-sized bag filled with every kind of snack and game you can imagine. I will be able to sit in the emergency row. I will read and use my own iPad. And when I land in Daytona Beach, I will grab a cab by myself and not worry about car seats. I will sleep in the middle of the four-poster feather bed at the Shores Resort and Spa and wake up by myself. I am heading down to Daytona Beach Florida to see all their family-friendly offerings…but I'm doing it without my family.
I really shouldn't be as excited as I am. I know I will miss my husband and kids but this mama needs a break. Plus, we all will be traveling to Disneyland in California the following week so I'll get my "travel with kids" time in then. I'm excited to see the Daytona International Speedway, the Daytona Beach and Boardwalk and to check out the beaches that actually allow cars to drive on them. So retro cool! I'm intrigued to see why Daytona Beach was chosen as a Best Florida Attraction in the Readers' Choice Awards sponsored by
USA TODAY
. And if a margarita was thrust in front of me as I took in the sea breezes…then so be it.