There are millions of reasons I am loving "Max".
Max opens doors and carries my bags. He brings gifts (delivered in two-days or less!). He makes me feel beautiful and never looks past me to catch the last minute in a Laker game. Yes, "Max" is the real deal. And at just $39/year, he's a steal. (He's sort of like that other guy who is just past his PRIME.)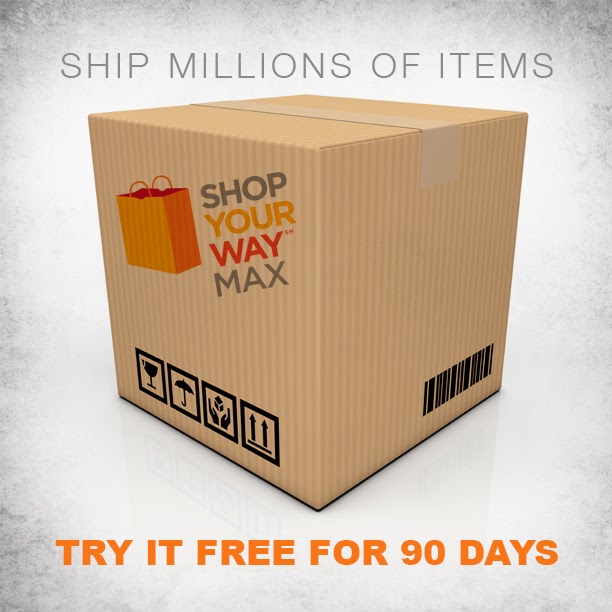 Meet Shop Your Way MAX which offers free two-day shipping on Sears and Kmart merchandise for just $39/year. Shop Your Way MAX is available to members of Shop Your Way, a free online social shopping program that offers perks and points whenever you shop at Sears or Kmart. jWant in on the deals? Click here to join Shop Your Way now and start saving.
At just $39/year,
Shop Your Way MAX
makes sense! Members get free two-day shipping on tons of items, from tools and clothing to footwear and more. Yes, there are millions of reasons to love Max, but 39 will do. (insert *wink*)
It's time to become a member of
Shop Your Way MAX,
don't you think? Want even more incentive to sign up? it's
free
for 90 days! Sign up and activate free two-day shipping for just $39/year (after your 90 day free period).
A couple weeks ago, I looked in my Shop Your Way account and saw I had been awarded $10 in bonus points. I bought a pair of yoga pants (total stay-at-home mom stereotype…I know) for $8 on sale. I had 2-day free shipping from Shop Your Way Max so I got a pair of yoga pants for FREE! What kind of deals will you get?