Want to stay at one of the fabulous hotels near Florida theme parks during your family vacation this year? And want to not spend every dollar you've ever made trying to make that happen? I got you! There are hotels in and around Orlando that are ideal for a budget-friendly stay during your Florida family vacation. And these hotels will even work for hotel snobs (of which I consider myself one). Plus, use the DOSH app and get cash back.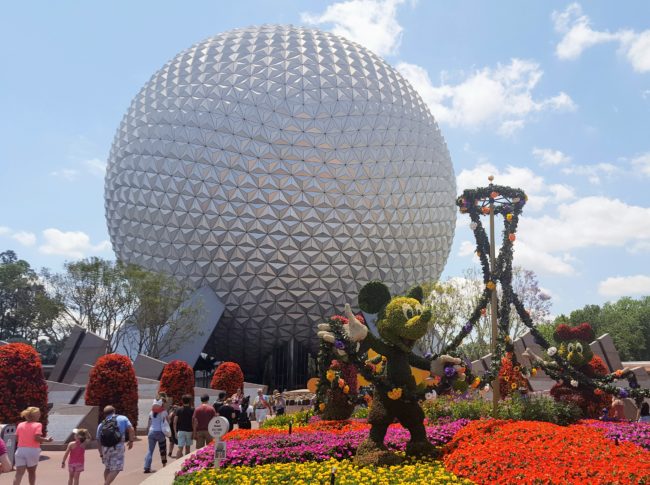 Staying close to the world-famous theme parks like Walt Disney World Resort, Universal Studios, and Sea World can be a big draw. But where to stay? Try booking these top-tier hotels using the DOSH cash back app for the best prices and cash back too. Check out these deals I found for hotels near Florida theme parks this Fall.
Three DOSH Deals at Hotels Near Florida Theme Parks
 1. Wyndham Garden Lake Buena Vista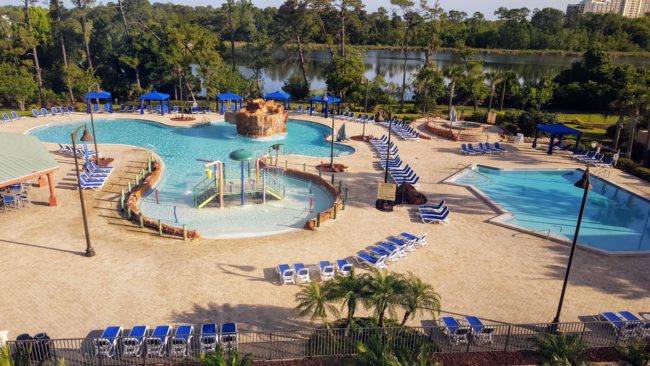 Stay at the closest hotel to Disney Springs! It's actually within walking distance to this exciting new part of Walt Disney World Resort. Plus, you can easily grab transportation from there to anywhere else on the resort. This hotel is actually two hotels in one, with the Wyndham Garden Lake Buena Vista, being the more affordable option. The best part of these hotel is the fantastic pool area with a full water playground. DOSH deal: $109/night plus $45/night cash back.*
 2. Hilton Grand Vacation Suites at Tuscany Village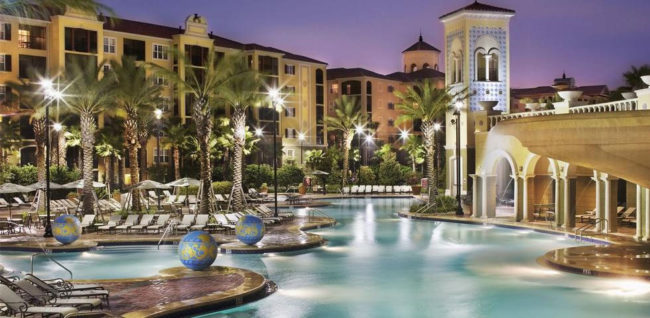 Want room to spread out? Need a full kitchen? Want to park close to your hotel room? This is the place for you. It's upscale and spacious and near Florida theme parks. Give yourself, and your family, the gift of having enough space to not be on top of each other, especially if you're staying for more than a couple days. Plus, it's adjacent to the Orlando Premium Outlets. Yes! DOSH deal: $203/night plus $62/night cash back.* 
 3. Loews Portofino Bay Hotel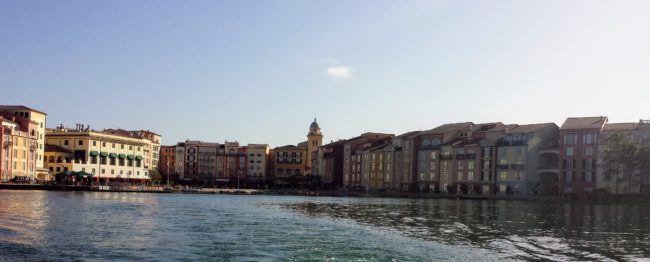 This hotel is an on-site hotel at Universal Studios. You can walk to the theme parks, ride a shuttle, or maybe just take a gondola ride. I've never been to Italy but this hotel makes me want to go. Stay here to be as close as you can to Universal Studios without giving up one iota of luxury. My favorite part: guests staying here get access to exclusive benefits available only to Universal Orlando hotel guests. DOSH deal: $321/night plus $21/night cash back.*
*I found these DOSH deals through the app for dates in September. Deals are always subject to change. You might even find one better depending on your dates!