If you take your kids to one performance, take them to see Yo Gabba Gabba! It is one of those shows that walks the precarious line between being fun for the kids and amusing for their parents. It's cute without being sticky sweet and funny enough for all age groups. The songs are just plain fun and yes you will sing along. It's inevitable. Don't fight it.
Besides being fun the show teaches some great lessons. The next day my 2 year old asked for carrots because he wanted them to go to 'the party in his tummy' (so yummy, so yummy). I love that!
Yo Gabba Gabba! Live! Get the Sillies Out! was only in Atlanta for one day but if you live anywhere else…get your tickets now! These shows always sell out and for good reason. This show will be traveling just through March but still has a bunch of cities left to visit. It really is the best G-rated show out there!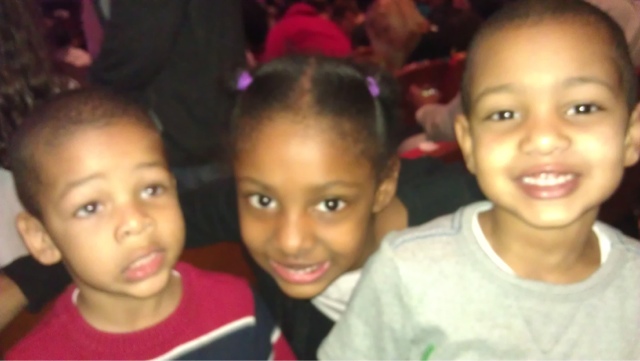 My three big kids got their sillies out big time!
Disclosure: I received complimentary media tickets to this performance but all opinions are completely my own.