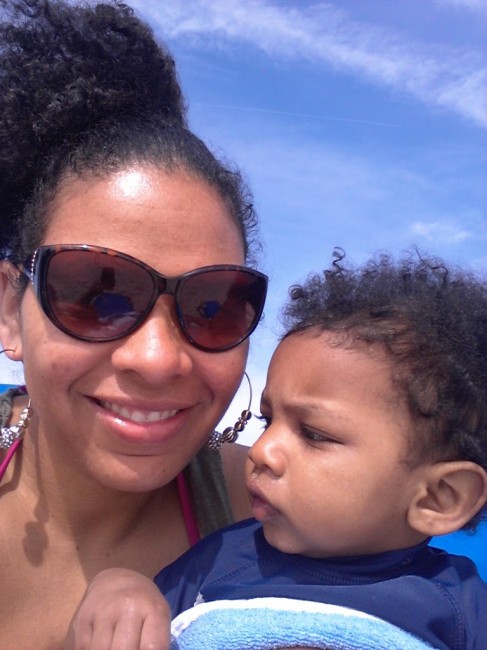 I was given complimentary accommodations and a spa treatment in order to review this property. I was thrilled to be invited down with my family but all opinions are my own.

So it is Spring Break and your kids want to go to the beach. But you live in Atlanta. Where do you go that is relatively close and family friendly, but still has the touch of luxury Mom and Dad are looking for? Well, I just found out the Sawgrass Marriott Golf Resort and Spa is just that place.


Located in Ponte Verda beach, one of the beach communities surrounding Jacksonville, Florida, Sawgrass Marriott is first and foremost a golfer's paradise. It is the home of five world-class courses, The Player's Championship each May and also hosts a number of golf tournaments throughout the year. (Tim Tebow was hosting his charity tournament and gala at the resort when we were there!) But, since we aren't exactly a family of golfers (my husband's clubs have more than a little dust on them) I wasn't sure if we would fit in. But boy was I wrong. Sure, Sawgrass is a golfer's delight, but they are much, much more.

Cabana Beach Club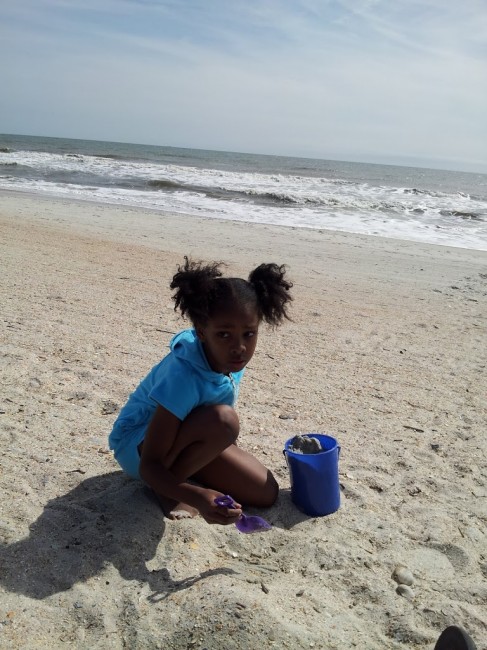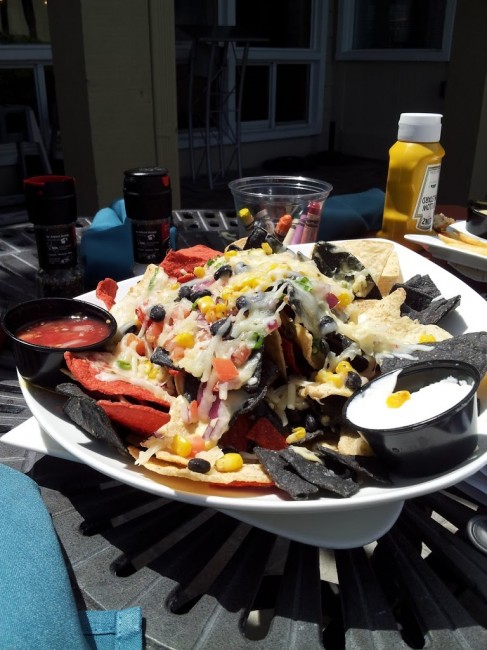 I loved that all guests at Sawgrass have access to the private Cabana Beach Club, which has direct beach access, a great pool, several restaurants, and even a playground. It had a luxe country club vibe and created a relaxed, comfortable vibe. We spent the whole day at the Club, which is probably why we ended up dealing with some sunburn issues the next day. Ouch! Don't miss the excellent food at Sea Porch for lunch. The North Beach nachos, with black beans, corn, and pico de gallo, were SO good! Going this summer? Check out their unique summer day camps.

Sawgrass Spa

I also had the opportunity to check out the Spa at Sawgrass. I almost didn't go because my sunburn was so painful I couldn't imagine being able to handle a massage, but I'm so glad I did. My masseuse knew just what to do. She whipped up a rosemary-infused aloe mixture and it immediately calmed my irritated skin. She was extra gentle and super sweet. For Moms out there, I highly recommend building a spa day/afternoon/hour (whatever you can do) into any family vacation. Kids are not allowed so it's just about you relaxing. At Sawgrass, be sure to get there early to enjoy the sauna, take a dip in the private pool, enjoy a smoothie from the smoothie bar or just spend extra time in the relaxation room. Ahhh…
Activities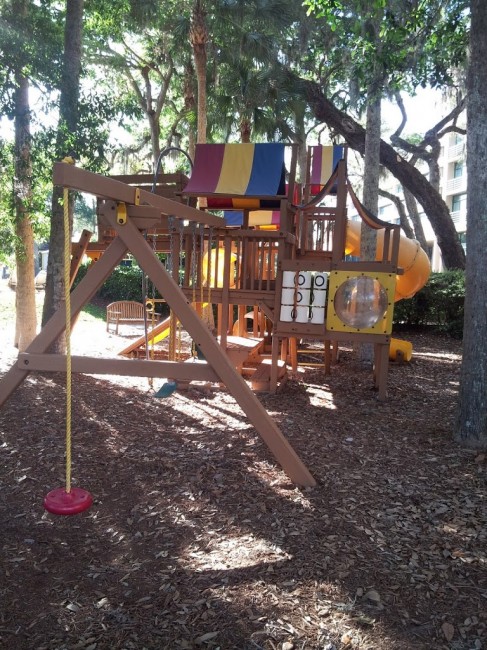 In addition to all the golfing you can do, there are family activities galore as well. From bike riding (two hour rentals are free), swimming (2 pools), table tennis, a playground, and miniature golf (also free). They also have a supervised kids club and kids night out program for only $25/child (ages 5-12). We also enjoyed just walking around the grounds, quacking at the ducks, smelling the flowers, and letting the kids run through the lush grass.

Accommodations
Photo: Sawgrass Marriott

We stayed in a two bedroom villa which was great for our family. With two bedrooms, two bathrooms, and a full living room and kitchen, we certainly had room to spread out. It was comfortable and fun to have our own little hideaway, but yet still be close to the main hotel. I can only imagine being there with just my husband! I was given a sneak peek into a villa they are updating as part of the resort-wide "refresh" and it was super chic and even more upscale. I can't wait to go back next year when everything is done! For those who don't want or need a villa, the standard rooms are inside the main hotel and starting in June will start at $179/night for Georgia and Florida residents!

Sawgrass Marriott has the relaxed laid back vibe I've encountered at other north Florida beach resorts. It is luxurious without all pretense. It is sophisticated without trying too hard. It is family friendly without losing the romantic vibe those lucky kid-free couples enjoyed. At about 350 miles from Atlanta, Sawgrass Marriott is easily accessible. It is a beach resort the whole family can enjoy! They are currently going through a multi-million dollar "Refresh" this year to update the resort and make it even nicer. (The construction didn't bother us at all, by the way.) I can't wait to go back and see all the updates!