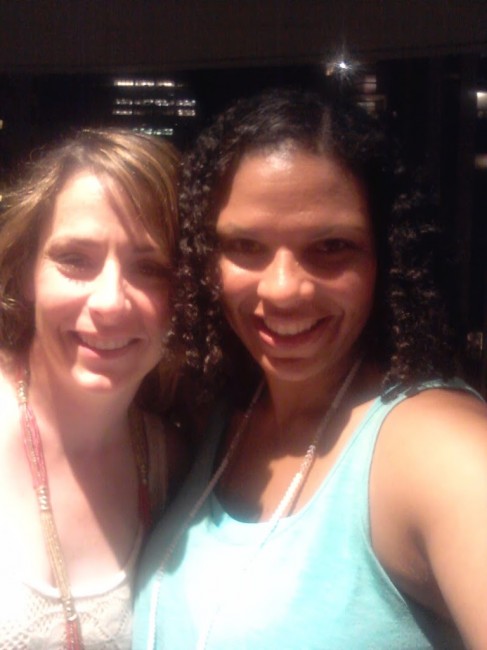 Catching up with a college friend!
Remember when you "used" to be cool? Find that feeling again at the Blu Aqua!
I was in Chicago last month to attend BlogHER '13 and took advantage of a media rate to check out the new Radisson Blu Aqua hotel so I could tell you about it. If you're heading to the Windy City and want to upgrade your experience, consider the hip and happening Radisson Blu Aqua. Just know this: This ain't your mama's Radisson.
I'm a big fan of the budget-friendly, centrally-located, family-focused Radissons. But when I was getting away, sans kids, to my old stomping grounds in Chicago I was thrilled to learn the brand I knew had created a luxe edition and constructed a beautiful new hotel in downtown Chicago. It is slick and sleek, with a modern edge not typical in many established brands. I'm kind of really a hotel snob and I loved every minute of my stay here.

From the doorman offering me an umbrella as I headed out during a morning drizzle, to the uber-polite room service attendant who set up a full place setting for me, to the helpful and friendly front desk attendant, I felt pampered and quite at home. I loved that wireless Internet is included, and that the hotel offers a
resort-like outdoor pool
complete with a 80,000 square foot garden, 1/5 mile running track, fire pit, hot tub, and dedicated yoga space. It is amazing to be in the shadow of skyscrapers in downtown Chicago, while sitting in a well-maintained oasis. The balcony from my room also gave me that feeling of being connected to the electricity of the city but also being a part from it as well.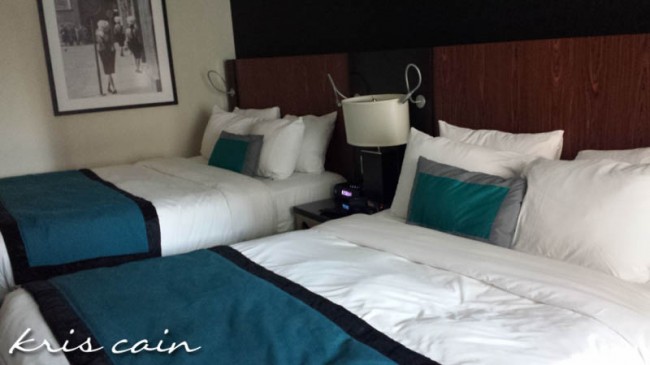 More than enough room for two queen beds.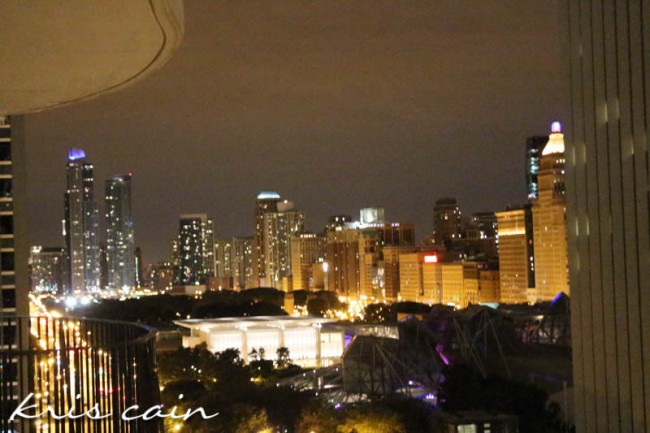 What an awesome view from our balcony!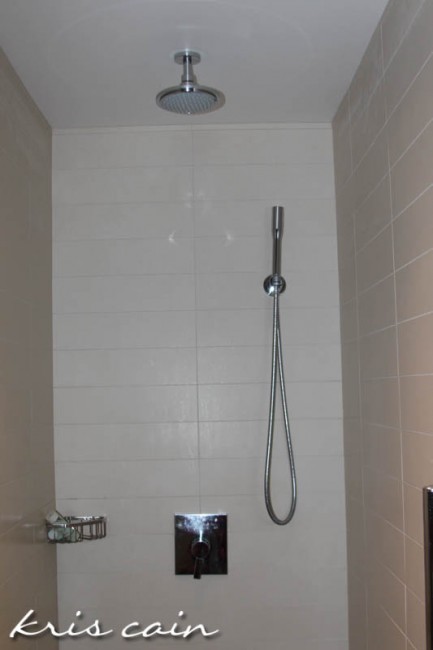 I could live in this shower!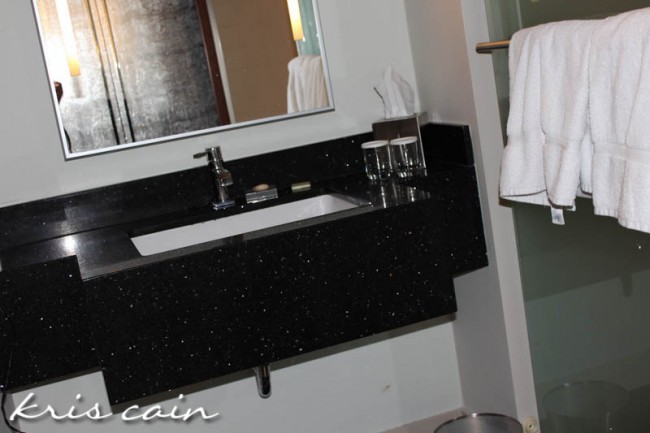 Very hip, modern bathroom!
Disclosure: I received a media rate so I could review this hotel. All opinions are my own…as always.