Vintage Sparkling Water is my new summer treat. Though my kids are back in school now (SO early, right?) I refuse to let summer go. I will still go to the pool. I will still get my tennis in outside. I will wear shorts and flip flops and ponytails. And I will enjoy a refreshing spritzer with Vintage Sparkling Water whenever I am able to do so responsibly. (And you should make sure you drink responsibly too of course!)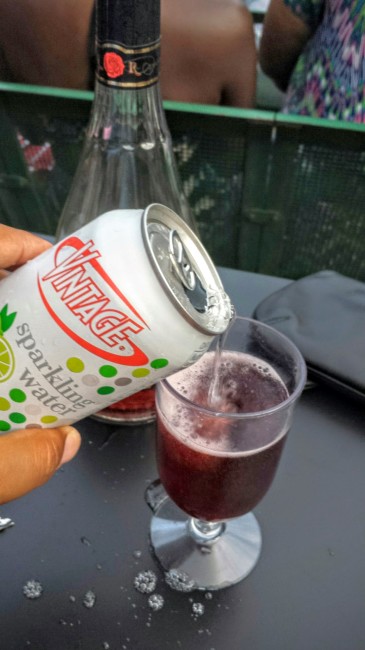 What is Vintage Sparkling Water?
Vintage Sparkling Water is available in 6 flavors (Cucumber Melon, Lime, Lemon, Original, Pink Grapefruit, Coconut). It is available in Kroger and King Soopers stores in Atlanta, Denver, Nashville and other limited markets.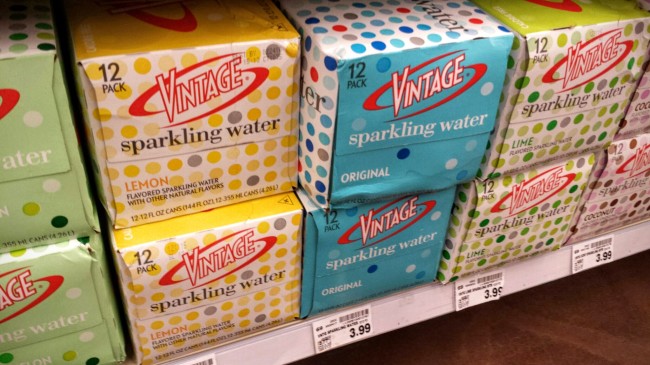 A 12-pack of Vintage Sparkling Water retails for $3.99. (Want $1 off? Get a coupon here.)  The best part about this product is that it only has TWO ingredients: carbonated water and natural flavors (which is an essence, extract, or oil from the fruit listed on the label). It is calorie-free, gluten-free, fat-free and many of the flavors are even sodium-free. But it is full of taste!
Want to find out if Vintage Sparkling Water can be found in your 'hood? Check out their product locator where you can search by zip code.
The Sparkling Rosa
I used Vintage Sparkling Water in a tasty concoction at a recent outdoor concert. I was looking for a little something to jazz up a drink for the Jill Scott and Common concert at Chastain Park in Atlanta. I paired a delicious bottle of Rose Regale, a sweet Italian sparkling wine, with a can of lime-flavored Vintage Sparkling Water and the combination was SO GOOD. It was sweet but not overpowering. The lime added a bit of zest and the Rosa Regale added just the kick I needed to fully relax and enjoy the sultry music. I call this drink the Sparkling Rosa. You can call it whatever you like as long as you invite me over when you make some!
Not into sparkling reds? No problem. Check out some additional Vintage Sparkling Water recipes!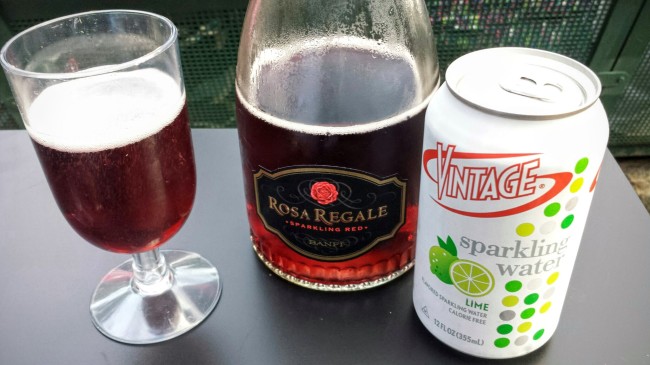 Vintage Sparkling Water is great because it is:
Made with Natural Flavors
A Gluten-Free Food
No Artificial Flavors
No Added Colors or Dyes
A Fat Free Food
No High Fructose Corn Syrup
No Sugar or Sugar-Free
NO FDC & Color
Calorie Free
Very Low Sodium–in some instances Sodium Free
Naturally Flavored
Get your own Vintage Sparkling Water and make a Sparkling Rosa or anything else that will refresh and rejuvenate you. Be like me and refuse to let summer go!  I'm holding on until Halloween!
I was selected for this opportunity as a member of Clever Girls and the content and opinions expressed here are all my own.