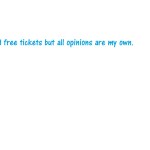 Do you play tennis or golf or a combination of the two? You should! It can boost your networking skills in so many ways. Even if you play badly, you should still play. There are many deals, connections, and fantastic business deals that are done in between sets or driving to the next hole every singe day. What are you missing out because you don't play?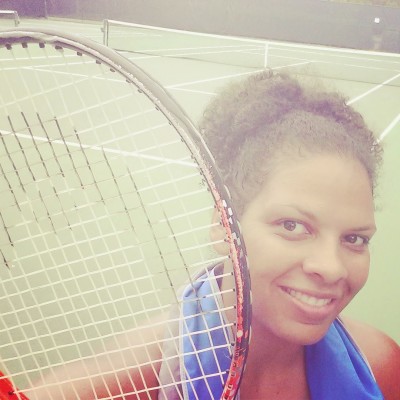 This Labor Day weekend, I'm putting my money where my mouth is and heading down to the Black Enterprise Golf & Tennis Challenge at the PGA National Resort & Spa, Palm Beach Gardens, Florida.  I love to play tennis but don't know how my skills will compare to the other participants down there. I might be setting myself up for some embarrassment and will be stepping outside my comfort zone. All of those "am I good enough" anxieties are streaming in as the Challenge gets closer. But I'm feeling those feelings and doing it anyway. And I figure the coaching can only help me get better
Labor Day might be the final indication that the summer is officially winding down for yet another year, but it doesn't mean the fun has to stop. And it doesn't mean you should stop getting out of your comfort zone and trying new things.
Over the past 23 years the Black Enterprise Golf & Tennis Challenge has been the hub for executives, decision makers, entrepreneurs, and heavy hitters to come together, let their hair down, eat, drink, be merry, and talk trash while gaming it up. In addition to the links and court battles, there will also be battles on the spades table, and in lip sync battles, trivia challenges, rock climbing and a scavenger hunt. Ok. I'm going to do it all!
Why You Should Play Tennis or Golf
PGA professional and golf instructor Rodney Green, who will be one of the golf pros at the Black Enterprise Golf & Tennis Challenge, knows first-hand the importance of the game of golf as it relates to business, relationships, and networking. (And I'll add the same things can be applied to tennis.) He believes everyone, including groups like African Americans who don't have a long history playing golf, should be taking advantage of the game. He spoke to Black Enterprise recently about this topic.

Why is it important to engage in the game of golf?

"I think that everyone should engage in golf, but obviously I'm a bit biased in that regard. There is no doubt that minorities who are in positions that require the building of networking and relationships to enhance their business, golf is absolutely a must. Golf is the sport of business."

What would you say to those who believe golf is too expensive or too difficult?

"Golf has become much more affordable over the years as golf courses are lowering their prices to produce more rounds. I would be lying if I said golf was easy, because it's not. But if kept in the right perspective it can be very enjoyable."
At the Black Enterprise Golf & Tennis Challenge, it's time to prove that there is much more to me than my mom duties or my writing or even my cute tennis dresses. Everyone wants to have fun, but even greater success can depend on who you're having fun with. Maybe my next networking opportunity can depend on my ability to talk trash over a winning hand, a final score, or another right answer. I'm going to take that challenge!
Want to challenge yourself to play tennis, golf, or just network with some influential men and women? Look for details soon for the 2017 Black Enterprise Golf & Tennis Challenge. I hope to be there!