This post was created in partnership with McDonald's. All thoughts and opinions are my own.
Select McDonald's locations in the Atlanta Metro area are now letting customers create their perfect burger. And by "burger" I mean any kind of sandwich you like. There are now 8 locations in Metro Atlanta and more throughout the country which have very technology-forward touch screen ordering menus. These menus let you be as picky as you want without feeling like a jacka** for giving so many directions to the person at the counter.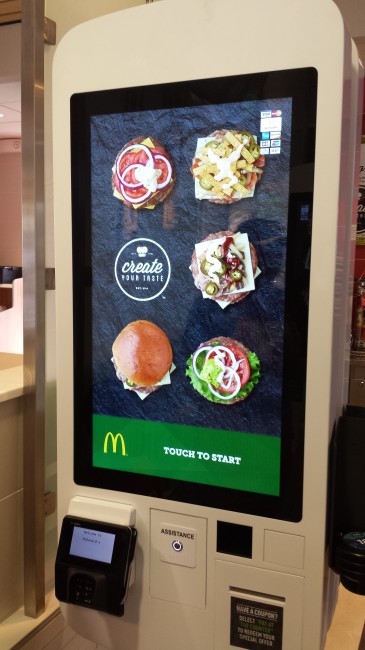 It's so easy even a 5 year old can do it!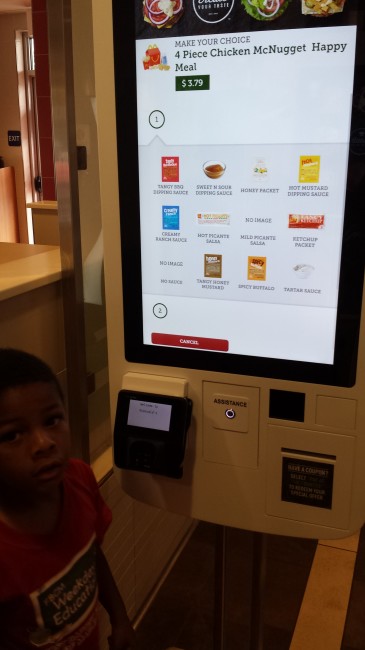 You can choose from two bun choices, three cheese choices, and 22 toppings to make your sandwich just the way you want it. These are not run of the mill toppings either. They include guacamole, bacon, grilled onions, chili-lime tortilla strips and spicy mayo. What would you add?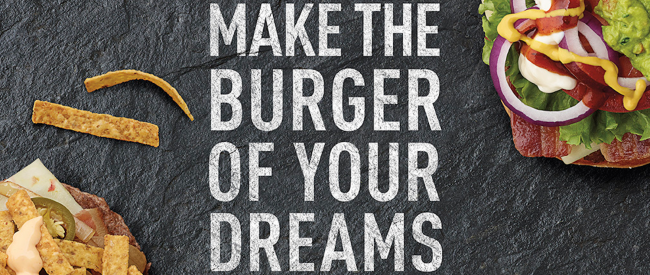 Are you like me and don't eat beef? No problem. Just don't select the meat patty during the touch screen selections and let your "hostess" (the helpful worker that helps you complete your transaction and answers any questions) and they will happily add a chicken patty (grilled or fried) or even a fillet-o-fish. The touch screen helps with making sure your order comes out exactly how you want it. Miscommunication can be eliminated.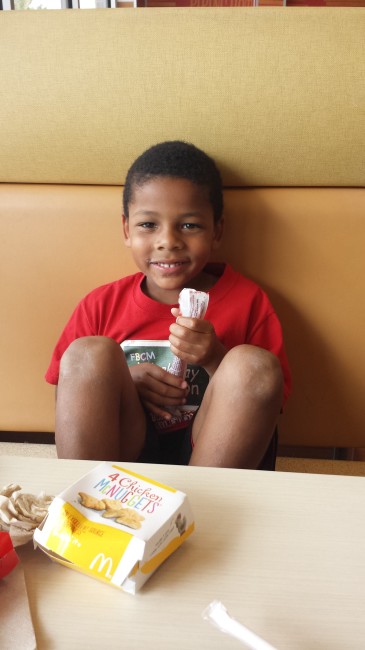 Worried about how long it will take? Don't be. By the time I ordered, collected my kids, haggled with my five year old over his drink choice and sat down, my food was waiting for me. I have to say that it is so nice they bring the food out to you. Anyone who has balanced a two year old and a flimsy meal tray knows it's really a 50-50 shot of making it to a,table without spilling it all.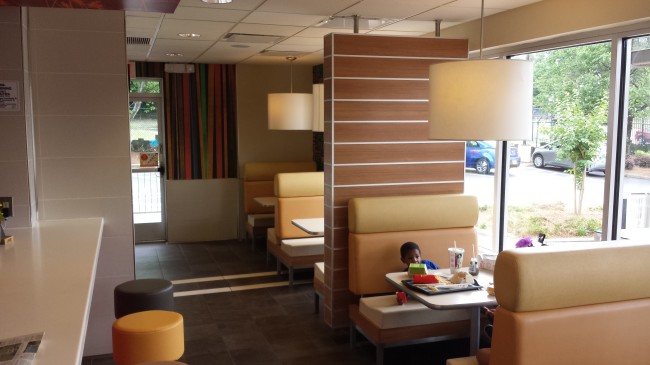 My boys and I had lunch at the McDonald's in Atlanta at 1105 Northside Drive. This create your perfect burger program is in 7 other stores in the area. This particular restaurant had a very chic feel to it too. If I didn't know better I'd say they were trying to appeal to millennials. Technically I fall outside of that age range but I'm a millennial at heart so I loved it.
If you have a chance, make the effort to check out one of the locations involved in this innovative program. It's fun and makes you feel/look super hip. What would be on your perfect burger?