My family and I were given tickets to see an early screening of PADDINGTON, (though free tickets never sway my opinions). PADDINGTON, out in theaters January 16 nationwide, is a sweet, sweet movie that will touch your heart and make you laugh. My 7 year old was on the edge of her seat and my 2 year old sat in his seat…I call that a good movie!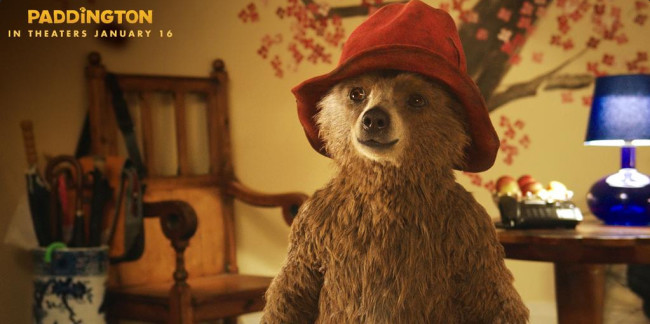 PADDINGTON may have been the first non-animated movie my kids have really liked. And for a pseudo-cinematography buff like me, I was amazed at how PADDINGTON seemed so real. I know that Peruvian bears can't talk but there were times in the movie that I kind of forgot he wasn't as real as the rather frightening Nicole Kidman or the uptight Hugh Bonneville. The film makers did an excellent job of bringing a lovable icon, this delightful little bear, I knew as a child and introducing him to my kids. I thank them for that.
I also thank them for showing me that everyone, even a Peruvian bear, can belong anywhere. As someone who is adopted, I felt for that little bear who was all alone, trying to look his best, hoping to catch the eye of a nice family who would look after him. He just wanted someone to take care of him. I connected with him, with this non-human movie character, on an emotional level. I just loved the teaching moment it provided to help my kids understand a family is what you make it.
PADDINGTON arrives in theaters January 16!  It's the perfect movie to warm your heart during the cold winter months!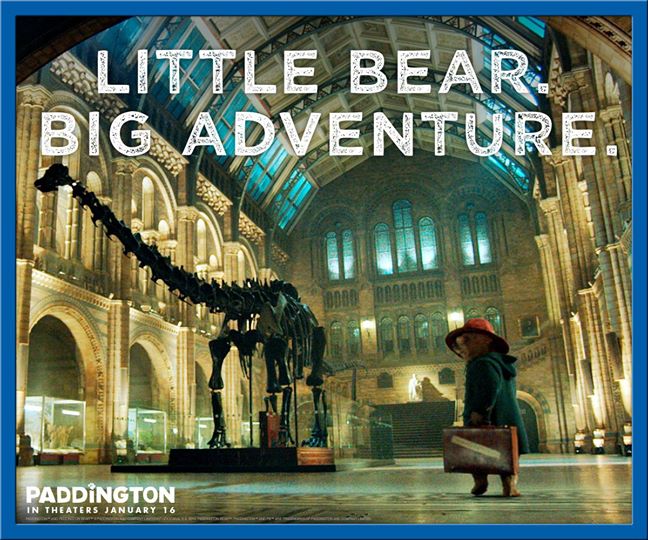 About PADDINGTON: 

From the beloved novels by Michael Bond and producer David Heyman (HARRY POTTER), PADDINGTON tells the story of the comic misadventures of a young Peruvian bear (voiced by Ben Whishaw) who travels to the city in search of a home. Finding himself lost and alone, he begins to realize that city life is not all he had imagined – until he meets the kindly Brown family who read the label around his neck that says "Please look after this bear. Thank you." and offer him a temporary haven. It looks as though his luck has changed until this rarest of bears catches the eye of a museum taxidermist.

Starring Hugh Bonneville, Sally Hawkins, Julie Walters, Jim Broadbent, Peter Capaldi, Nicole Kidman, and Ben Whishaw as the voice of Paddington.