The desserts tasted as good as they looked!
You may not know it by looking at my house but I love organization. When things are strewn about and not in their places it just makes me…anxious. So when I received the fancy invitation to the opening of the new Container Store in Atlanta's Buckhead neighborhood I knew I had to go. I'm so glad I did.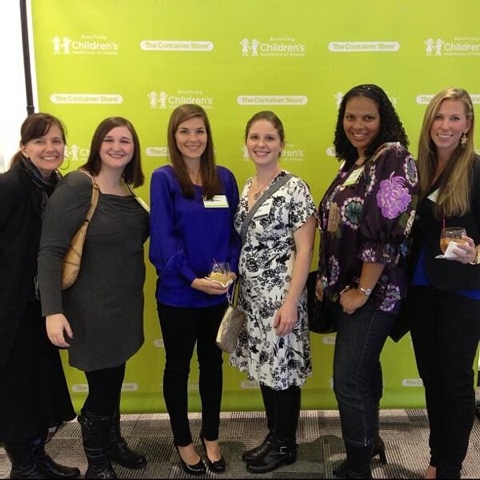 It was so fun to meet up with some of my blogging friends
The party was FABULOUS! From the rockin' band, to the awesome food dished out in Container Store containers, to the swanky atmosphere, it proved to be the best store opening I've ever attended. It helped that some of my cool blogging buddies were there to chat, chow, and dance with. And the store itself was full of inspiration, great gift ideas, and a bunch of organizational tools.
The new Buckhead Container Store (on Peachtree and Wieuca) opens officially November 10. Ten percent of all sales opening weekend will go to Children's Healthcare of Atlanta. So you get to organize your life AND give to a good cause. Win-Win!
The new Buckhead Container Store is located at: 3637 Peachtree Rd NE Atlanta, Ga. Check it out!

Check out this gift wrapping station that the Container Store can install in your home!