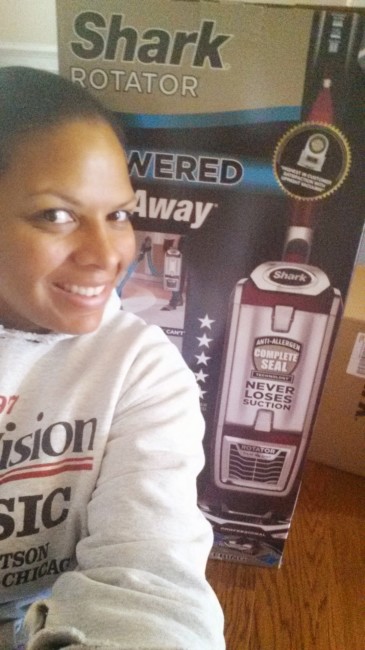 I was sent every mom's dream present, a new, fancy, works-better-then-I've-ever-seen vacuum from Shark. My opinions are as always my own though. And my opinion is that the Shark Rotator Powered Lift-Away vacuum is AWESOME. Give it this baby to yourself for Christmas!
The Shark Rotator Powered Lift-Away can pick up unpopped popcorn kernels, mulch from the backyard, and broken Christmas ornaments without skipping a beat. It is easy to carry up and down the stairs, can get under my couches (all the way under), and captures and holds 99.99% of dust and allergens. In short, it is a miracle machine!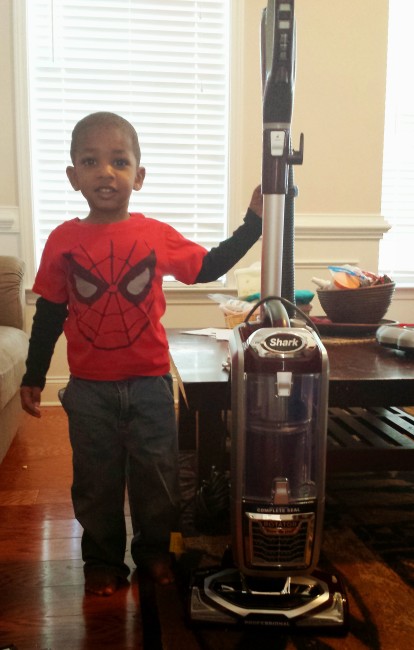 And I know you fancy-shmancy people love showing off your cool Dysons, but my Shark Rotator Powered Lift-Away can do everything your Dyson can do…for hundreds of dollars cheaper. Some studies have even found that the Shark has more suction and picks up dirt on carpet better than the Dyson. I don't want to get into a fight here, but if my Shark and your Dyson were to get into a fight, my Shark would win. Just saying.
The Shark Rotator Powered Lift-Away retails for $299-$349 and would make a great Christmas gift to yourself (or feel free to send this post to your husband). The features include:
Rotator® power nozzle with motorized brush that deep cleans and reaches further under furniture than any other vacuum
Powerful LED headlights on the nozzle and handle to improve visibility under furniture or in dark, hard-to-see spaces
Fingertip Controls for easy transitions between hard floors, carpet and area rugs
Designed with a HEPA filter and Shark's Anti-Allergen Complete Seal Technology™ to capture and hold 99.99 percent of dust and allergens
Hard Floor Genie™ bare floor attachment picks up large debris and fine dust in one easy step
Extra-long 30 foot power cord provides maximum range for cleaning large spaces
Specialized tools to offer versatility in cleaning include a premium pet power brush, upholstery tool, flexible crevice tool and canister caddy
See the before and after photos of what the Shark Rotator Powered Lift-Away can do on the carpet by my back door below: