This review was made possible by Double Duty Divas and Cascade. I was provided the featured product free of charge to facilitate my review, but all opinions are 100% mine.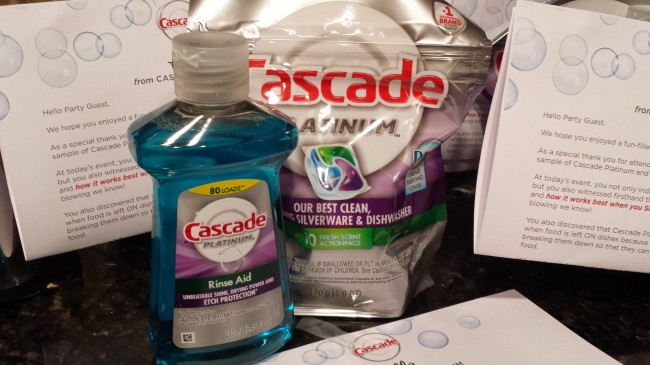 "Cascade Platinum delivers  Cascade's  ultimate  clean  for  dishes."  That's the line I got from my friends at Double Duty Divas when they asked me to try it out. They said to cook some food, and then let the dishes sit, unrinsed, overnight, and invite friends over the next day for a "Mommy Playdate". They said Cascade Platinum combined with the Cascade Rinse Aid would get the dishes "immaculately clean". They said to even run the dishwasher in front of my guests to prove how great Cascade would work. They said the dishes would be sparkling clean.  I was wary, but remember how I HAVE NO TIME TO CLEAN. Yeah. So I tried it. And guess what?  They were right!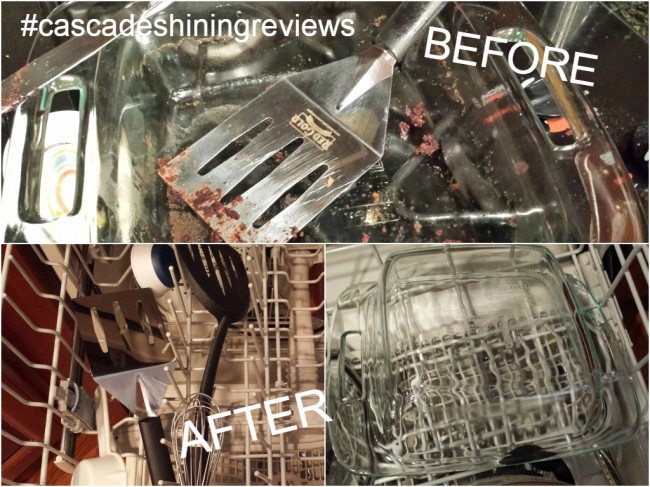 Cascade Platinum got my dishes clean.  Even a baked-on brownie pan and starchy mac-n-cheese bowl got clean!  I learned that Cascade Platinum is designed to deliver immaculate dishes without rinsing and even help keep the dishwasher clean. And it's totally true that it even works on 24-hour stuck-on food!  This brownie dish and utensils are the proof.
I love that Cascade Platinum allows me to skip the pre-wash. Cascade Platinum actually works best when food soil is left on the dishes because its special enzymes latch onto that food, breaking it down so it can wash away. If  there's  no  food  soil,  there's  nothing  for  the  enzymes  to  attach  to  and  the  detergent  isn't  working  its  hardest  for  you.  And I want my detergent (and everyone/thing around me) to work hard for me.
I was happy to hear that I didn't have to worry about any of the food left on the dishes damaging my dishwasher or pipes. I had no idea that there is a garbage disposal built into the bottom of almost all dishwashers (including mine) that works exactly like the disposal in my sink.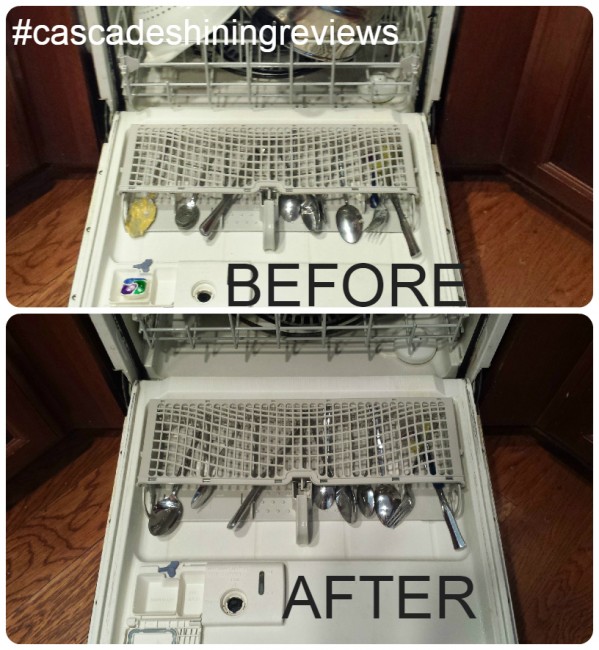 I was happy some of the moms from my Atlanta Mocha Moms chapter got to check out Cascade Platinum in action, while trying some of my delicious brownies and not-so-delicious homemade mac-n-cheese. (I should have used whole milk and real butter. Sigh.)  But my punch went over well!  And everyone loves leaving with some swag.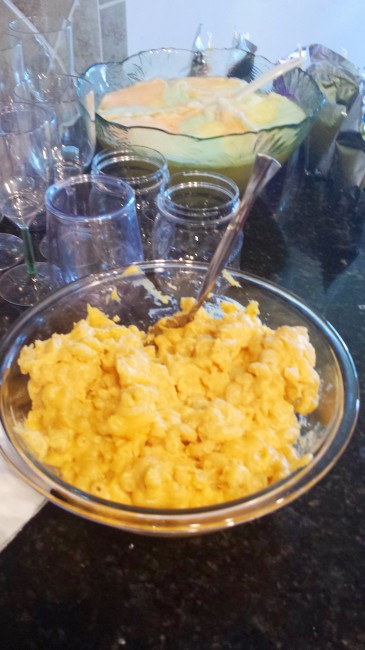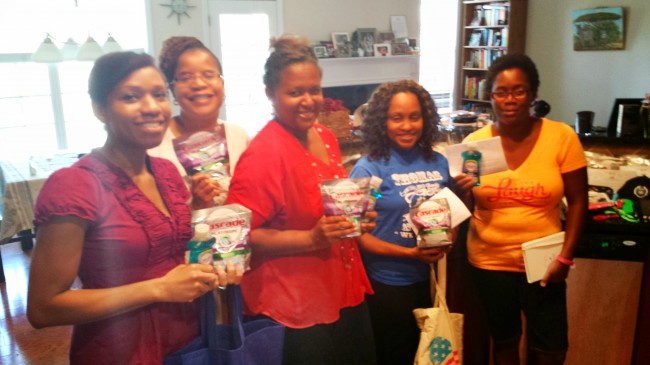 Want to see Cascade Platinum get your dishes immaculately clean (with no rinsing)?  Check out it out for yourself and then go to CascadeClean.com to leave an authentic review and see what others are saying about these products too!  Share your opinion by leaving a short review and including #CascadeShiningReviews. One reviewer will win a Kitchen Aid Dishwasher!   And stay up-to-date with Cascade on Twitter and Facebook to learn about new products, get coupons, and read all the cleaning advice you could ever want.
GIVEAWAY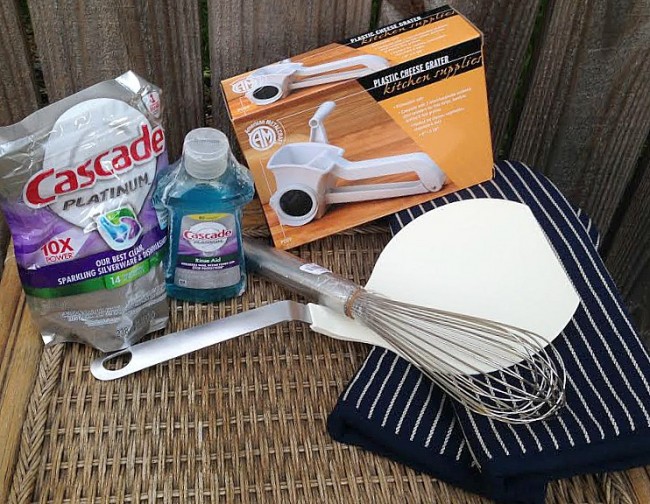 Win a Cascade Platinum Prize Pack which includes:
Cascade Platinum
Cascade rinse aid
Spatula
Whisk
Cheese grater
Oven mitts