Murph's restaurant, named after all-star Dale Murphy, is now open in Atlanta. It is a family friendly, casual eatery with a distinctive and delicious menu. Located in Cobb Galleria, it is just across the bridge from SunTrust Park. Judging by my meal at this low-key eatery, it's sure to be a home run!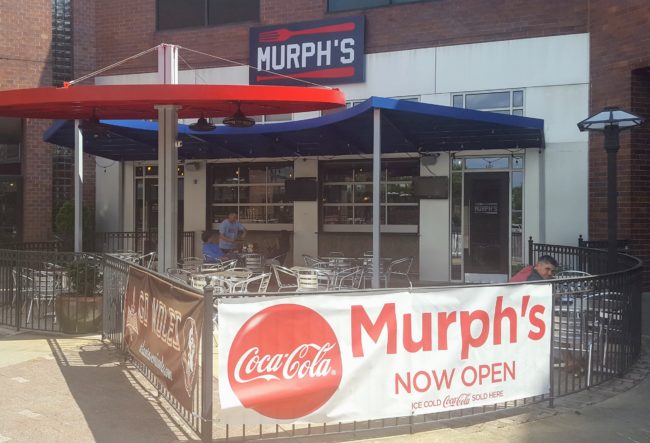 One of the most well-loved and respected baseball players has come back to the city that made him famous. Perennial good guy, Dale Murphy, spent 15 seasons with the Atlanta Braves organization. He played catcher, outfield and first base for the Braves (as well as two other teams we don't really care about).  Now has has scored again! He's hit the ball out of the park with the new Murph's restaurant near SunTrust Park.
Murph's restaurant quietly opened this past summer in the Cobb Galleria Centre which is connect by walkway to Suntrust Park, the new home of the Atlanta Braves. It is a fantastic spot for lunch and dinner any day of the week or for a pre or post event drink or bite to eat. Just because the Braves are finished for the season, you can enjoy this restaurant any time of the year. (By the way, for any Florida State fans, Murph's is an official Seminoles bar!)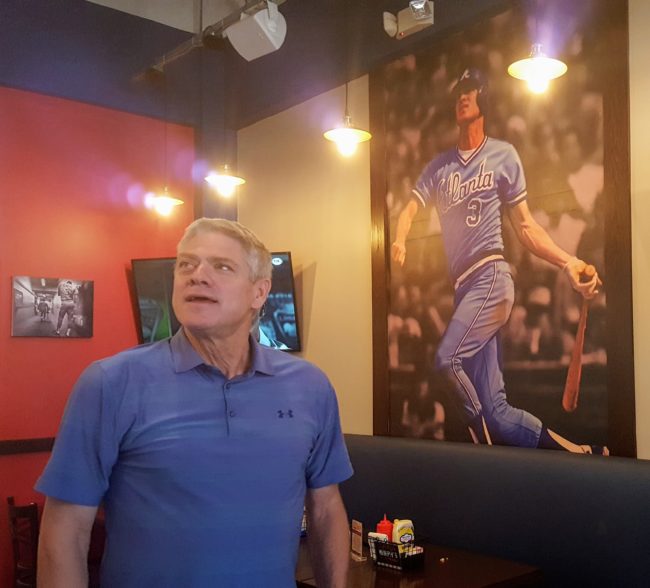 You can expect simple delicious food at Murph's restaurant like jumbo chicken wings, humongous specialty salads, and a variety of unique sandwiches. They also have diverse appetizers and entrees like Santa Fe chicken egg roll and mini crab kickers. Here are five things you need to know about this cool, baseball-themed restaurant.

5 Things to Get Excited About at Murph's Restaurant
 1. They sell real Wisconsin cheese curds.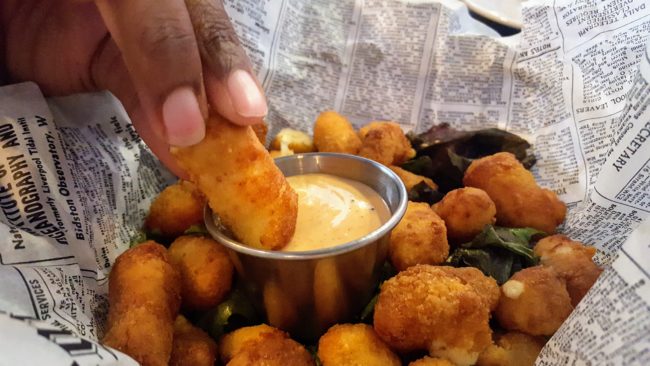 Ok. So maybe that's not exciting for everyone but for this Wisconsin-bred girl, it's AMAZING. These beer battered Wisconsin cheese curds come served with their secret "comeback sauce" which offers just enough kick. They really are the perfect starter for any meal…for anyone…at any time. Trust me on this!
 2. Look for the hidden 3's.
Dale Murphy was #3 on the Atlanta Braves so it makes sense that you would see 3's throughout the restaurant. Just like those people who spend days at the Happiest Place on Earth looking for mouse ears, you can find hidden 3's at Murph's restaurant. Just don't be annoying about it. I could tell you where they are but what would be the fun in that?
 3. You can order a burger "Murph's way".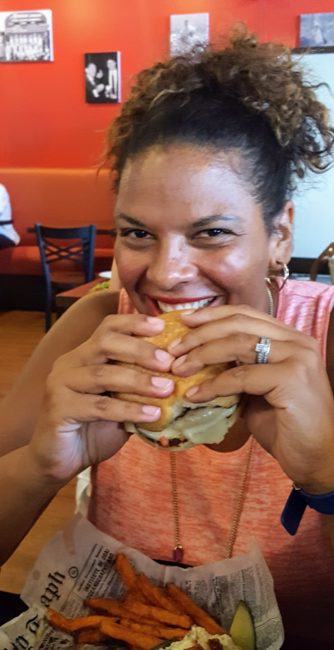 Don't look for it on the menu. You won't find it on any specials board. But I'm letting you on a secret Dale Murphy told me himself. You can order a burger "Murph's way" and get a fried egg and pepper jelly added to the burger. I have to admit, I didn't try it. But anyone who loves #3 or who is sick of things like lettuce and tomatoes, this may be the secret you have been waiting for. You're welcome.
 4. There is alcohol!
Although Dale Murphy was best known for his squeaky clean image during his playing days, that doesn't mean Murph's restaurant will follow that lead. Sure it is family friendly but it does have an extensive beer, wine and mixed drink list. They even have a bar you can access from the outdoor patio. Dale Murphy doesn't drink but he doesn't mind if you do!
 5. It is adjacent to SunTrust Park.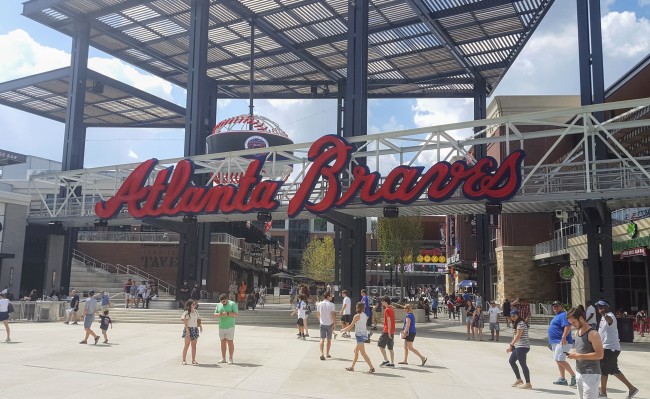 There is terrific new walkway bridge that spans over Interstate 285 and connects SunTrust Park and The Battery Atlanta to Cobb Galleria…and Murph's restaurant. Even though the Atlanta Braves season is over, you can catch a concert, spend time shopping, or take a tour of SunTrust Park and then hop on over to Murph's restaurant.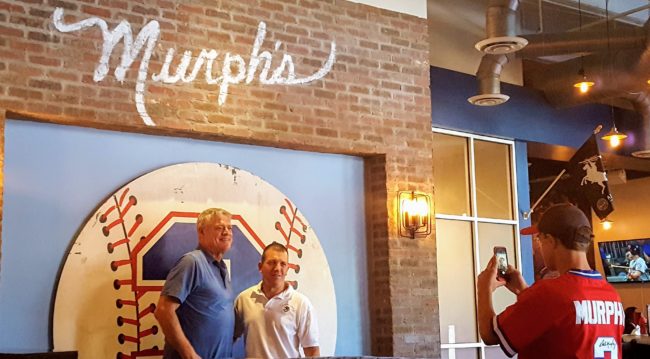 Dale Murphy was inspired by his love of baseball to create Murph's restaurant. His love of family, friends, and fun were also part of the inspiration. He created a place where the ultimate sports fan will be impressed as well as those who think the only good thing about sports is that there are less people at the mall on the weekends. Murph's restaurant is a place for everyone!