Last week I was in lovely Las Vegas enduring the 100+ degree temperatures (but it's a "dry heat"…yeah right) to hang out at the Mocha Moms Inc national conference. Mocha Moms Inc is a national non-profit support organization for stay-at-home moms of color (though probably half of all members work for pay in some capacity). I've been a member for 4 years and it has been a necessity for me…for support, for laughs, for friends, and for a little "mommy" drama that always adds some spark in my days.
Mocha Moms Inc put on a fantastic conference that included two of Time Magazine's most influential women in the world (Amy Chua and Lisa P. Jackson), an advance screening of "The Help" with actress Ocatvia Spencer, and loads of swag. The food was terrific (which is why my pants aren't fitting) and I learned so much. I really had a ball!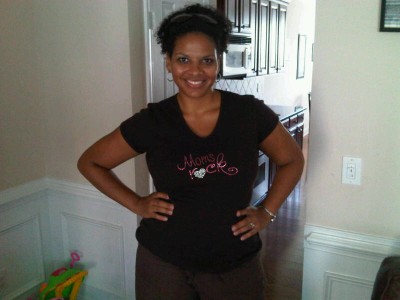 During the conference I got to rock my "Moms Rock" shirt designed by a fellow Mocha Mom, Lashaun Phillips-Martin who is the CEO and designer for Shootie Girl. Shootie Girl was founded in January 2010 as a family business among several close cousins. Their unique tees are attention getters that spark conversation, while focusing on positive messages for women and girls. They use only the highest quality rhinestones and t-shirts, taking extra care in the creative process to ensure customer satisfaction. They have an array of sizes and colors for adults and children alike and a catchy slogan for everyone.


I can't wait to get a Mocha Moms Shootie Girl tee, but until then I'll just rock the one I have!