Disclosure: I received free products in order to host the Cepia, LLC sponsored MommyParty with The Happys. The opinions expressed here are my own.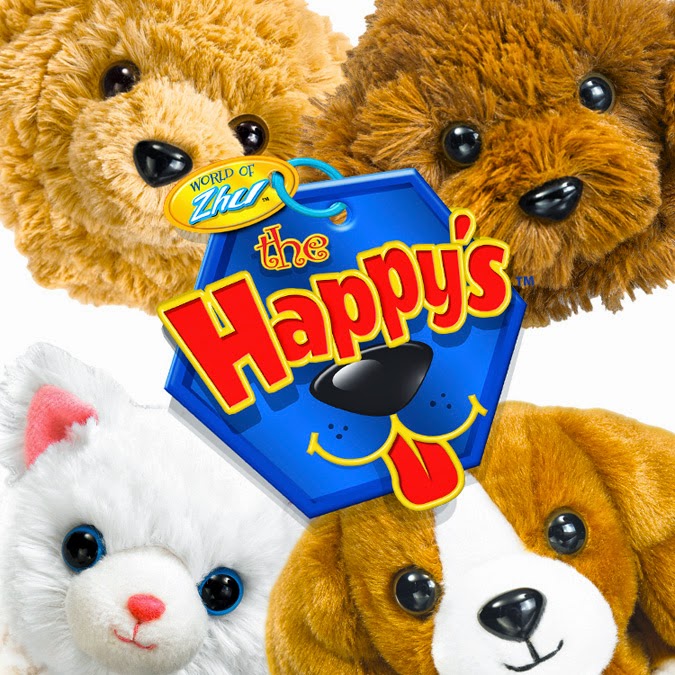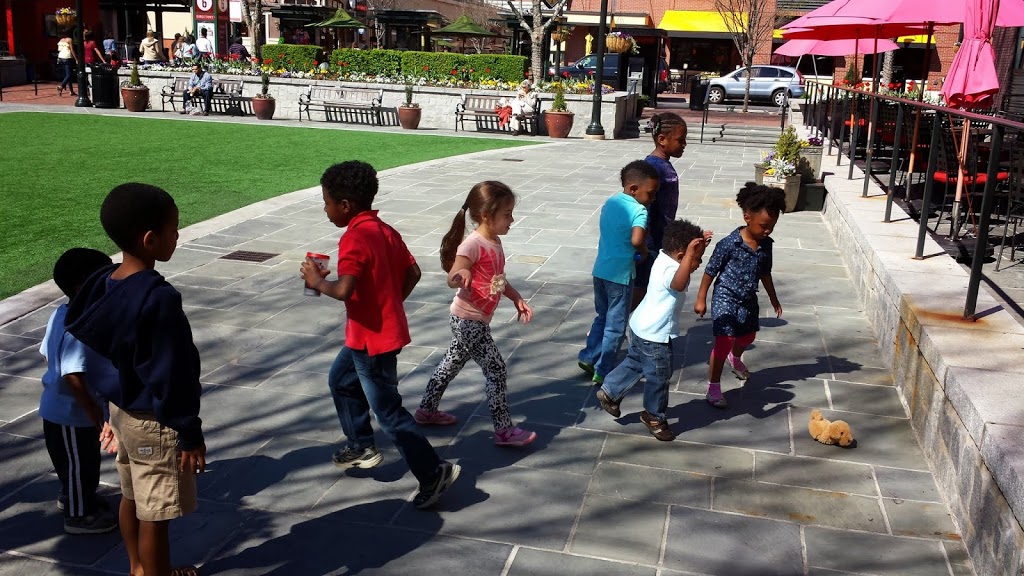 My friends at MomSelect have introduced my kids and I to a variety of cool products and services and have helped me pass items on to readers and friends. So, when they told me about the new toy, The Happys, I didn't know what to expect but figured it would be good. And I was right! The Happys are a new line of interactive puppies and kitten plush "pets". They play, make over 25 silly sounds, and they can even be trained. Seriously. They can play keep away or chase a special ball. For someone like me who just can't handle a pet, The Happys are the next best thing!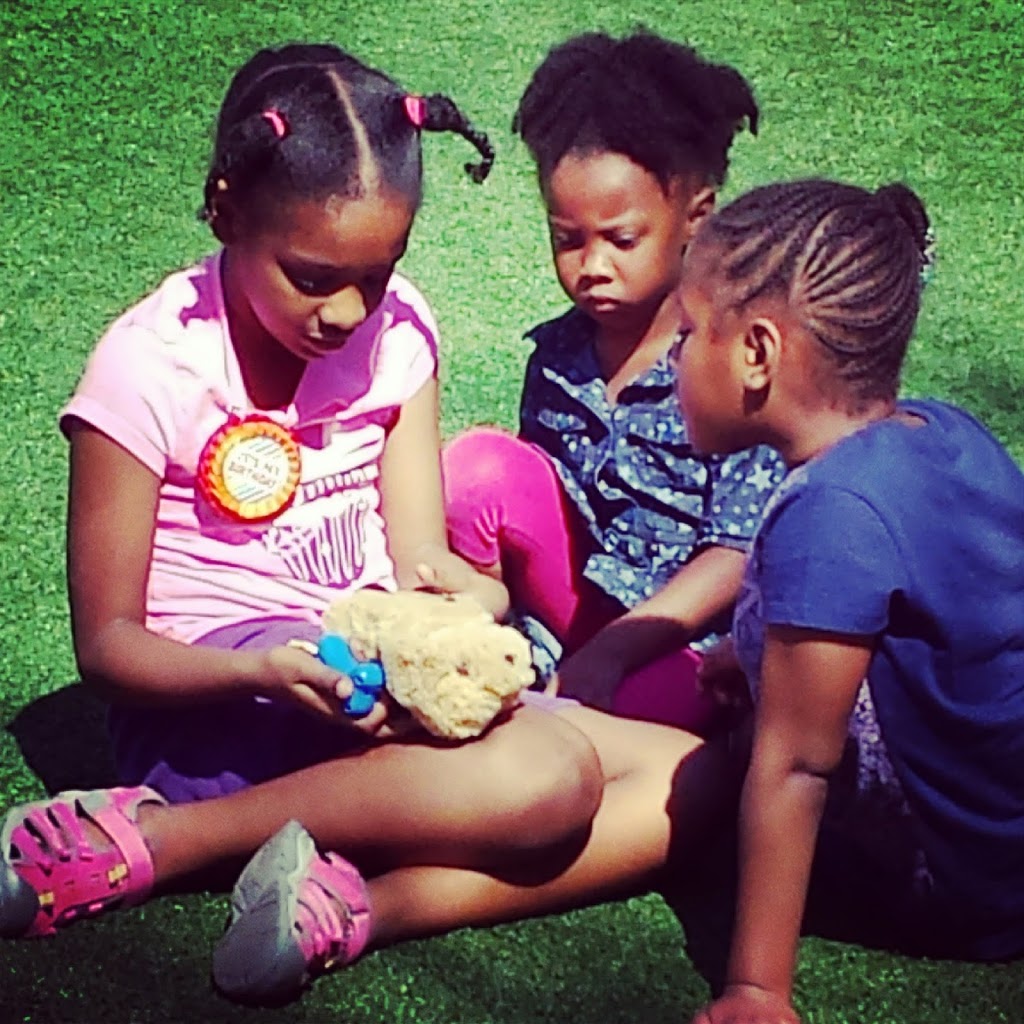 I brought The Happys party kit I was sent to a playdate I was hosting for the Metro Atlanta Chapter of Mocha Moms Inc. It was the 2nd day of Spring Break and we were meeting at a local outdoor shopping center that has a central park. There were 11 kids "officially" at our playdate but The Happys created quite a stir and more kids kept coming over to run after The Happys. They worked well outside (but better in a shaded area). It was fun to see the kids run around after them as if they were real. At my playdate, there were kids ranging in age from 1-8 years old and ALL of them played with The Happys. Not many toys can do that.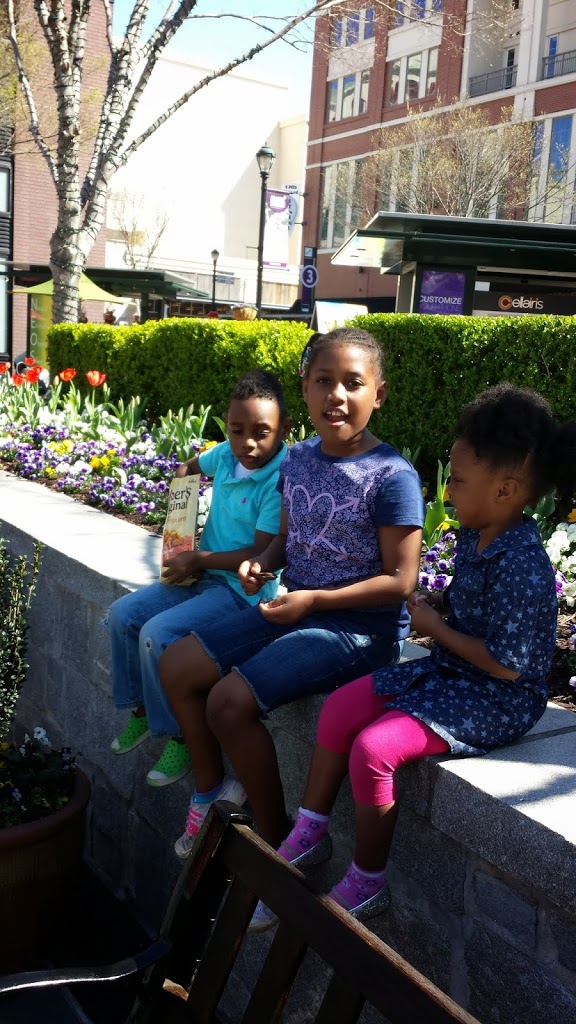 The Happys are available nationwide at Toys R' Us and other retail stores. Cost: $19.95. Each pet requires 2 AAA batteries. I was supplied with batteries from Rayovac which have lasted so much longer than the cheap ones I usually buy. As a treat, MomsSelect also sent me some bags of Werther's Original Caramel Popcorn to share. It was so good though that I really didn't want to share. Really.
A beautiful Spring play date was had thanks to The Happys. I know there are a lot of new toys out there on the market but I recommend checking out The Happys. It's a toy your kid will actually play with. Yay!