McDonald's delivered happiness to many Atlanta homes this month when they began partnering with UberEATS. The mobile app and website now can be used to bring you  a Big Mac, Filet O' Fish, Quarter Pounder, french fries…or anything else the Golden Arches offers. (Except they can't deliver soft serve cones. Sorry.)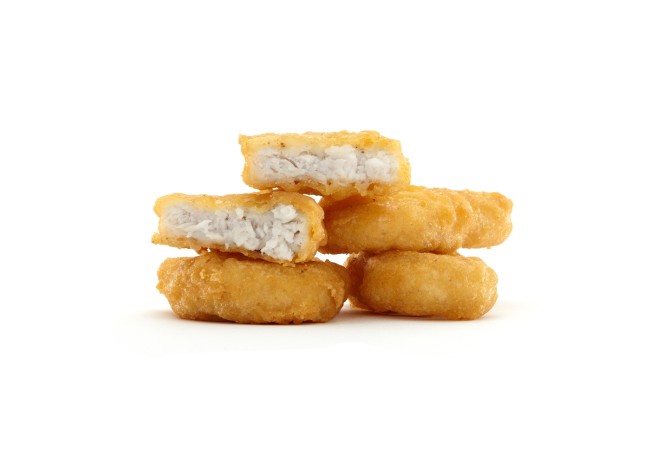 In addition to offering this service in Atlanta, there are six other cities where this colossal partnership is being touted. If you're in Chicago, Los Angeles, Phoenix, Orlando, Miami, and Columbus, Ohio you're in luck! You can get your McDonald's delivered too! Be sure to use the UberEATS promo code below to save some money on your meal!
How to Get Your McDonald's Delivered
It's super easy to get your McDonald's delivered! Just download the UberEATS mobile app or go to UberEATS.com. You can use the same Uber account you use to hail a ride. You don't even have to input new information and you can track your order just like you track your driver. Your UberEATS delivery partner will pick up your lunch (or breakfast or dinner or whatever) and whisk it directly to you. Know that there is a small UberEATS booking fee that applies to each order.
UberEATS Promo Code
All of you who are first time UberEATS customers can use this special UberEATS promo code: McDTVATL for a $10 discount off your order. This code is valid on the UberEATS app or UberEATS.com for first time UberEATS customers only. This offer may not be combined with any other offer, and it expires June 10, 2017.
"Delivery puts McDonald's at our customers' fingertips, allowing them to enjoy their favorite menu items whenever and wherever they want," McDonald's Atlanta region marketing director, Andrew Rebhun, said in a statement. "We've worked closely with UberEATS to optimize the delivery process – from easy ordering to seamless pickups and drop-offs – to ensure that our food is delivered hot and fresh in a timely fashion."
Not sure what to get delivered? Check out the top ten things Atlantans ordered:
World Famous Fries®

Big Mac® Meal

Hash Browns

10pc. Chicken McNuggets® Meal

McFlurry

McDouble®

McChicken®

Baked Apple Pie

Cheeseburger

Quarter Pounder®* with Cheese Meal