Here is a pictorial representation of Mocha Moms Inc "Mom Summit" at the White House:
Myself (middle) with some of my fellow Mocha Moms from the North Cobb chapter. Over two dozen moms from the Atlanta area made the trip for this event. Many also were invited on a tour of the East Wing with their families the next day.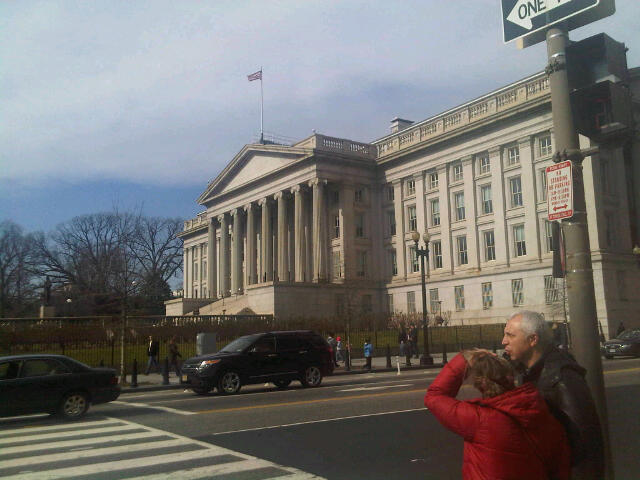 The more recognizable "front" of the White House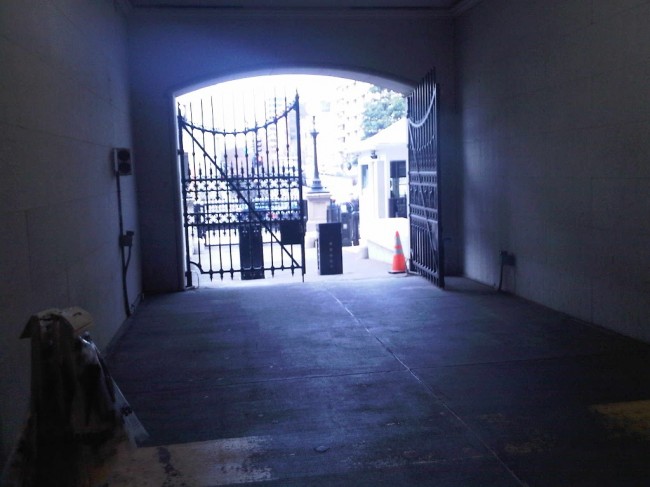 One of the many security gates leading into the White House. I had to go through three checks in addition to the screening prior to arriving. How did those State Dinner crashers do it?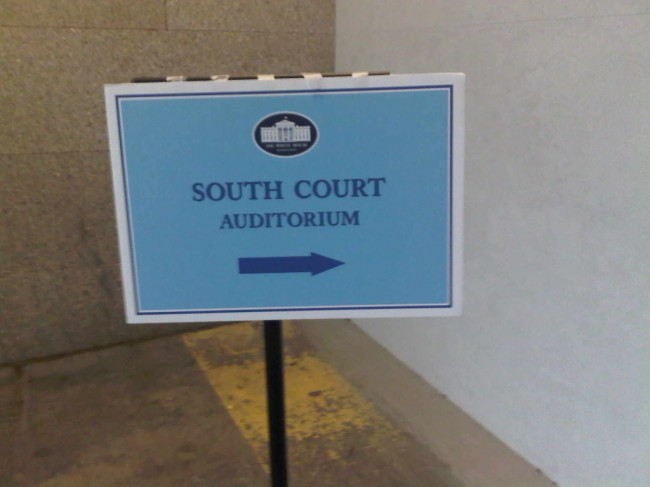 Our "Mom Summit" was held in the same room President Obama uses at times to address the media!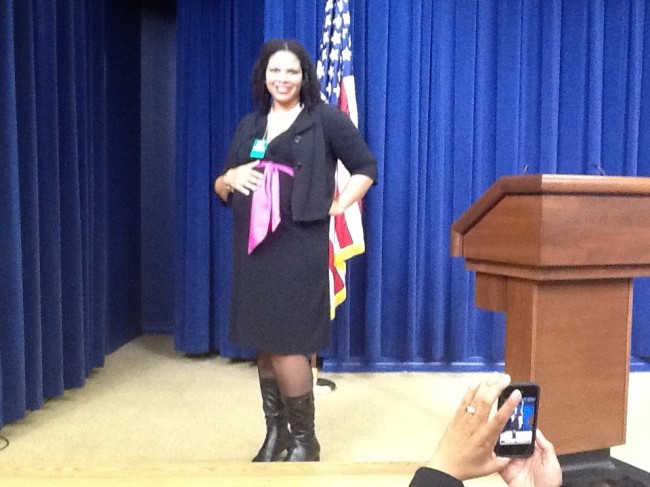 See that podium? President Obama stands there during press conferences sometimes!
The funny Tina Tchen, Chief of Staff to the First Lady, energized the crowd. She is on the White House Council for Women and Girls and told us girls just need to have confidence and patience and with hard work good things will come.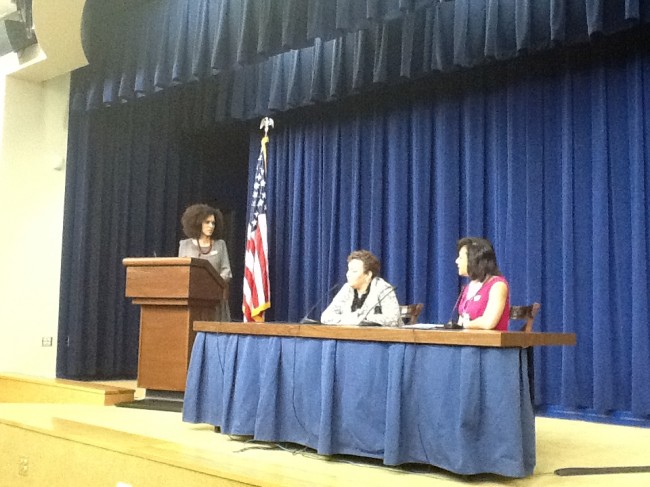 Karyn Parsons, best known as "Hilary Banks", joined EPA Administrator Lisa Jackson and Mocha Moms Inc President Kuae Mattox for a candid, upbeat "off the record" Mom talk. Let me just say…celebrities and politicians really are more like us then they are different.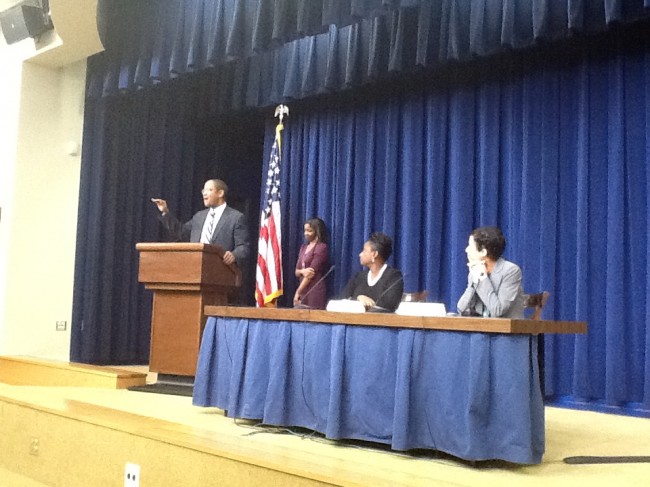 Michael Strautmanis, Deputy Assistant to the President and White House bigwig, told us that as moms and as women, we matter. For most of us who spend our days wiping noses and behinds, sitting in carpool, and picking up toys, it was a powerful statement.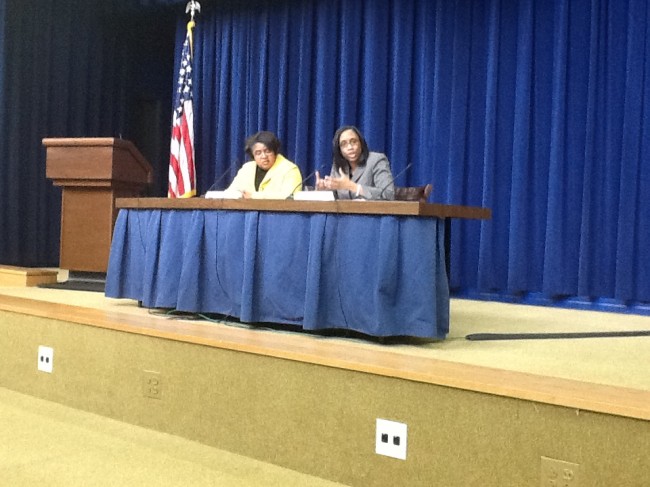 Jocelyn Frye, Director of Policy and Special Projects for the First Lady, and Dr. Nadine Gracia, Deputy Assistant Secretary for Minority Health, gave us a great overview of the "Let's Move" initiative as well the Affordable Care Act.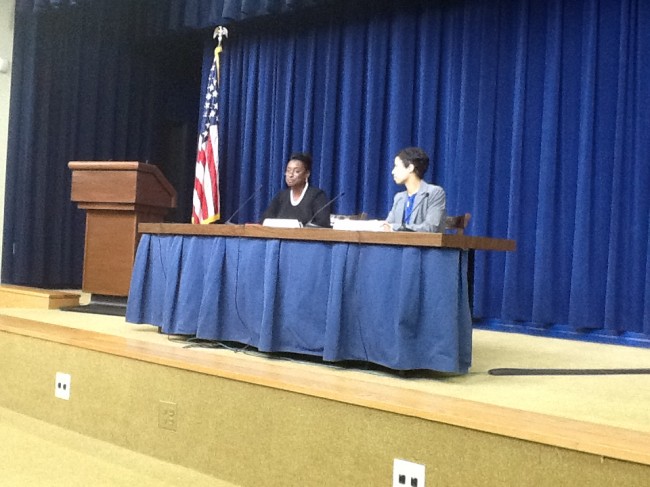 Stephanie Owens, Deputy Associate Administrator, EPA, and Tyra Mariani, Deputy Chief of Staff, Department of Education, listened as much as they spoke. They heard criticism of some education and environmental policies but offered thoughtful and kind responses. I could tell they were as impressed by us as we were of them.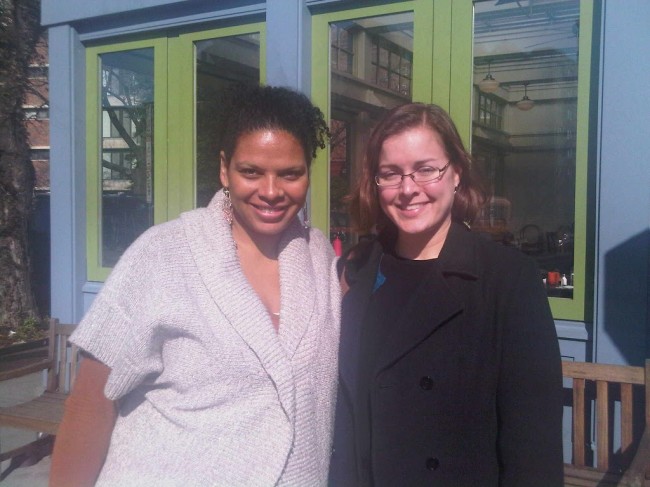 To top it off, I was able to get in a quick visit with my cousin Betsy, who, despite her youthful appearance, is quite the big shot at the Department of Agriculture.
For the full wrap up go here.