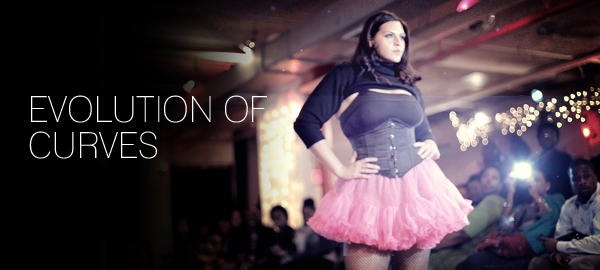 Since my usual uniform is sweats and a t-shirt, I was more then a little surprised to be asked to walk in the Atlanta stop of the Apple Bottoms "Evolution of Curves" fashion show. Getting glam'd up with make-up and clothes and strutting across a stage is so far (I mean SO FAR) out of my usual day-to-day comfort zone, the idea really intrigued me. And it scared me too!
Except for some pageants when I was a kid (there never was a finer Miss Pumpkin Patch ), I haven't approached a catwalk or thought about a model "T" in decades. So the negative thoughts immediately filled my mind: What if I wasn't good enough? What if I wasn't pretty enough? What if I ended up on YouTube for falling off the stage? But then I stopped myself and decided to turn those negative thoughts around. What if I WAS good enough? What if it was fun? What if I did my best and tried something different for once?
And then I saw that there was a charitable angle to this fashion show. Proceeds were going to help the victims of the Haitian earthquake who so desperately still need assistance. (Proceeds goes to Haiti Cherie Heritage Foundation, a 501c3 non-profit.) So…I said "yes"!
Can you imagine if these children were yours?
I will be walking in the VIP section modeling some skinny jeans (like painted-on skinny) and I will have fun doing it. I'm super excited to walk with Eshe from one of my all-time favorite bands, Arrested Development, and some other really fun women. The show is TONIGHT but there's still time to come out and see my debut. Tickets are $20 ($25 at the door) and they are still available. Go here for tickets and to get more information. Wish me luck! (I'll report back of course!)