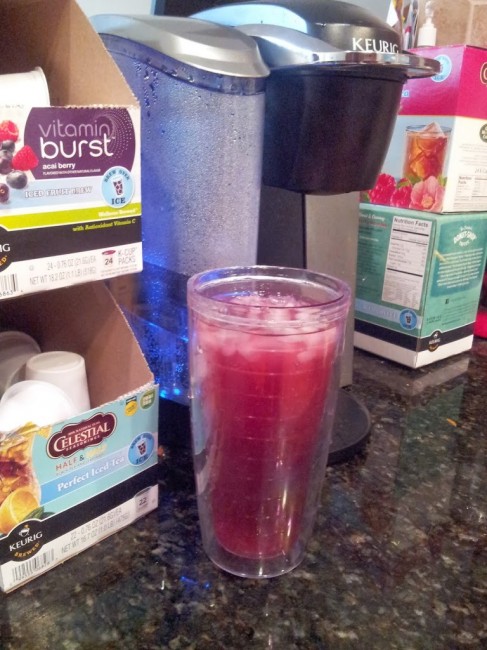 I bought a Keurig single serve coffee maker for my husband last year. He loves coffee, loves the single-serving nature, and loves me for buying it for him (well and for other things). However, since I don't drink coffee it was mostly just used by him. Every once in awhile I'll make myself tea but it has really been his machine…until now.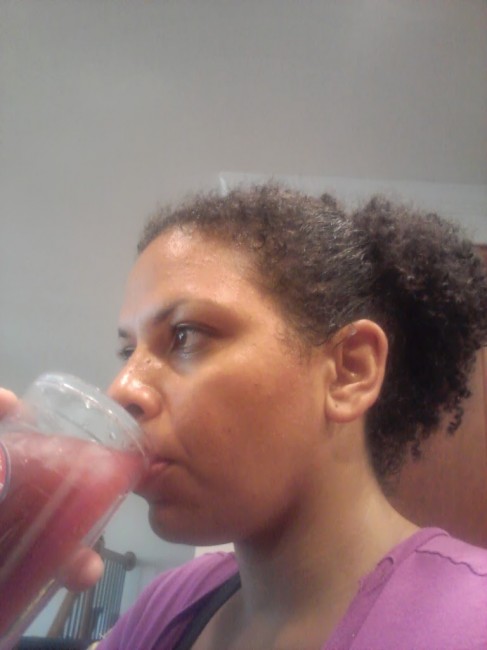 I chatted with the PR team representing Keurig's
Brew Over Ice
products at the Reviewers Retreat and BlogHER this summer. They told me my Keurig is not just for coffee anymore. And then they sent me a ton of their new Brew Over K Cups to prove it. They didn't ask me to write about it but of course I wanted to share my findings with you. Did you know you can make lemonade and sweet tea with your Keurig brewer? What about the perfect "Arnold Palmer" (half tea and half lemonade) with using only one K Cup? Or my personal favorite, the Strawberry Pomegranate Vitamin Burst drink high in antioxidant vitamin c? Yes, yes, yes!
The key to making these beverages taste the best they can taste is to follow the directions on the Brew Over Ice K Cups. Fill your 16 ounce glass all the way to the top with ice. Don't skimp. The ice will melt down, cooling the water and creating the perfect drink. I suggest choosing the 6 oz cup size option on the brewer to get a full cup but one that's not overflowing. It seemed a little stronger using that option too. I liked to stir it up a bit and voila…a great iced drink!
Have you used your Keurig for anything other than coffee? Does the Brew Over Ice K Cups intrigue you? Tell me what you thnk!