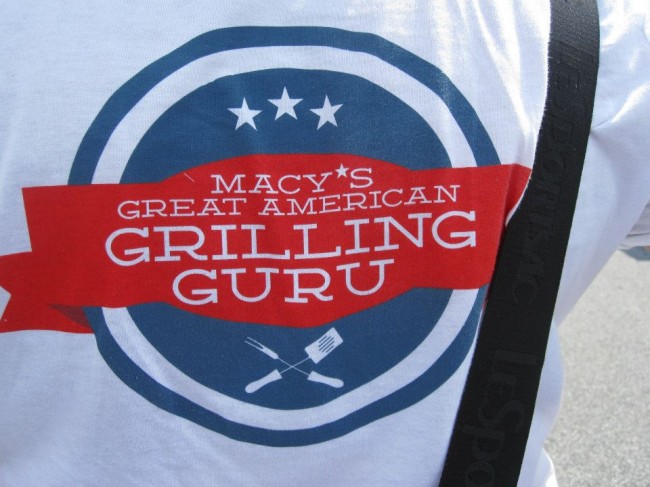 I was thrilled when my friends at Everywhere invited me to attend the final judging of Macy's Culinary Council Great American Grilling Guru contest. I love to watch cooking shows on TV so the idea of attending a live one right here in Atlanta along with some of my favorite TV foodie personalities like Marc Forgione, Cat Cora and
Stephanie Izard was exciting.
I was sooo there. (I even made it despite being on crutches!)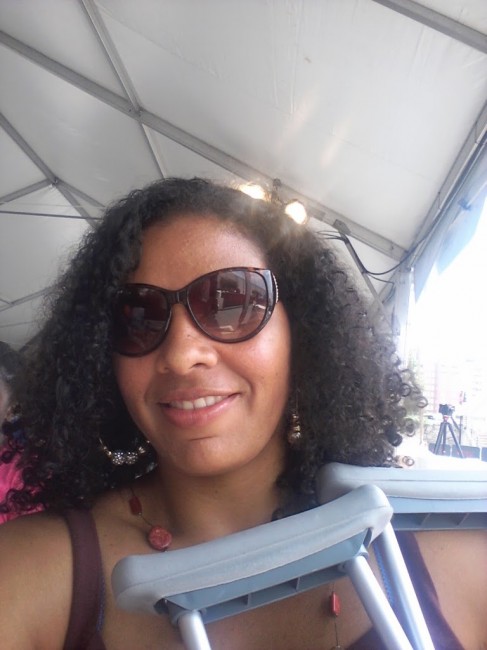 I'm a big fan of Macy's Culinary Council though I admit to being a fair cook (at best) myself. On the contrary, the six finalists in this contest came from all over the country and each had unique dishes to serve up. They all had hopes of the famous judges crowning them the Great American Guru and winning $10,000 and a Fourth of July trip to New York City. Not a shabby prize!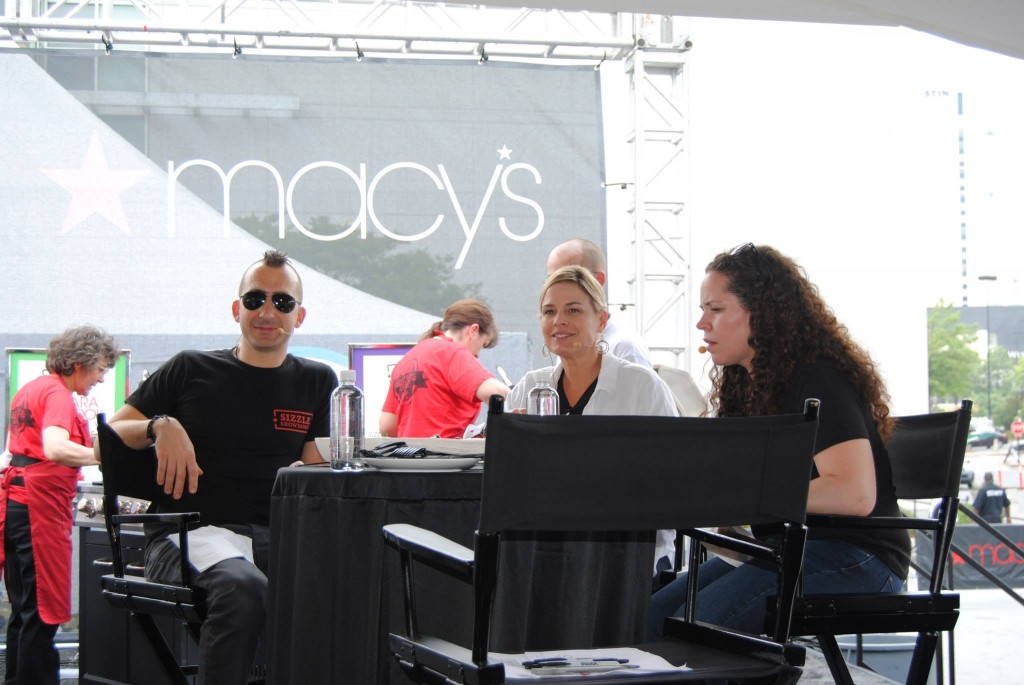 Congratulations to Leah Lyons from Ada, Oklahoma on becoming the Great American Grilling Guru with her "Sizzled Stars and Striped Surf-in-Turf Grill". She was an intense competitor and was very sweet when talking with the judges.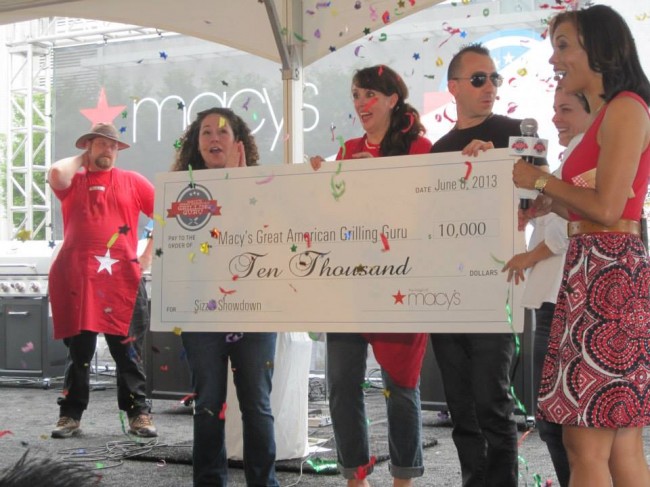 I was able to hang out with some other food-loving blogger chicks, taste some delicious treats from the famous judges, and watch a real live cooking competition. What a great day! Thanks Everywhere!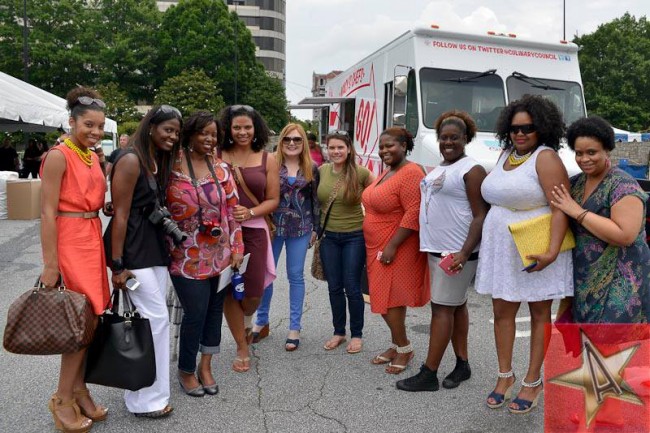 Disclosure: I am a member of the Everywhere Society and Everywhere provided me with compensation for this post about Macy's Culinary Council. However, all thoughts and opinions expressed herein are my own.