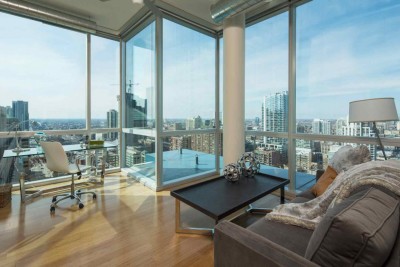 Luxury family travel. It is what I aim for at all times. In my pursuit of all things luxury, I learned about the existence of "vacation clubs" you can buy into and then get the opportunity to rent amazing million dollar villas around the world for not much more than the price of a good hotel room. [See my post on destination vacation clubs.] This idea intrigues me even if I may not be in the position right now to take advantage of it.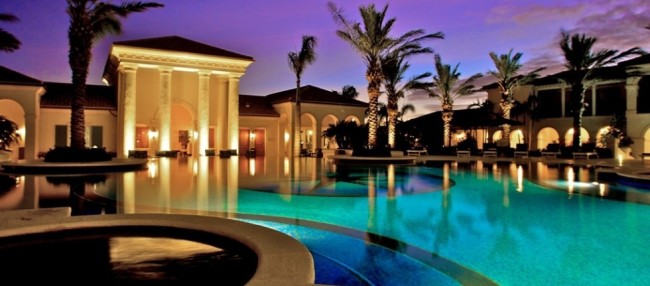 To learn more about different opportunities to experience the best of the best in luxury family travel, I went to the source. Philip Mekelburg founded Equity Estates which is a 'luxury residence fund' that offers its members access to dream vacations while also giving them an opportunity to make a good financial investment in the fund. Members of Equity Estates own a portion of the company's portfolio of over 70 spectacular residences. These villas are in 35 countries and their average value is $3 million! Staying in one is luxury family travel at its best.
Since Philip is obviously an avid traveler, as well as a dad of two young children, I asked him to give me his expert opinion on luxury family travel (and how to make it as posh as possible).
Luxury Family Travel Q & A with Philip Mekelburg
What is your most useful travel tip for families?
It's always more fun with friends and our homes have the room for that and more
Why should families travel together?
All economic and demographic segments are focusing on experiences and making memories. Most families cherish the vacation time that was once enjoyed and cherished before the kids left the home. Equity Estates has been known to attract the kids to make the time to see Mom and Dad.  Many of our clients with children in college report that the calls they get asking for some more discretionary funds are replaced with—when can we go back to Cabo or another EE residence?
What is one thing you must have when you travel with your family?
With Equity Estates, all that is needed are passports, a little cash and a credit card. Really everything else is taken care of, including the groceries you want already stocked for you in the kitchen upon arrival, saving time to just relax, enjoy or be adventuresome.
How do you lessen the stress when traveling?
If you ask our Personal Travel Concierges at Equity Estates, they will note the grocery order typically including a fair amount of wine and alcohol. Also, most EE investors report when there is no burden to research to make sure you are renting a quality home (which is often risky), it's a joy to make travel plans with Equity Estates since all you need to focus on is who you may want to invite. The rest is covered.
As a travel industry insider, do you have a family travel secret you can share? 
Carry on bag when possible. When not, take a bag anyway to last a day. I always wear pants on planes and then change into shorts after landing.
What is something that would make family travel easier but many families don't know about.
Investing in Equity Estates, of course.

Of course!