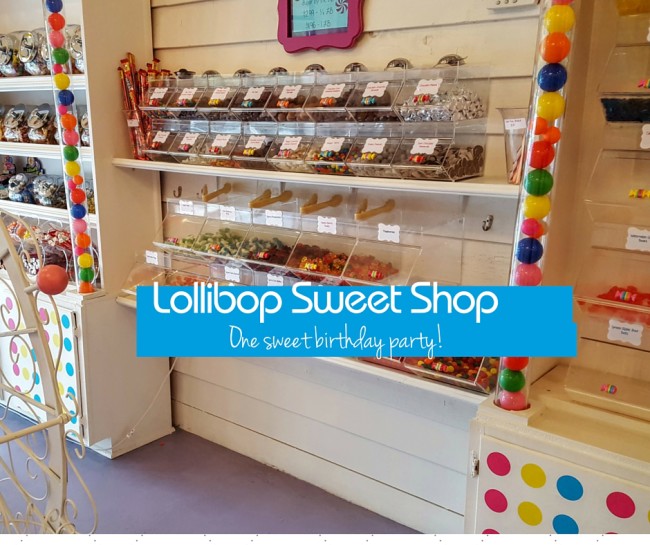 My 9 year old had a 'Lollibop' birthday party this year. That is, she got the extra special with a cherry on top treatment at Lollibop Sweet Shop, one of Atlanta's newest ice cream parlors and bake shops. For her birthday, she got to feel like a kid in a candy store…literally!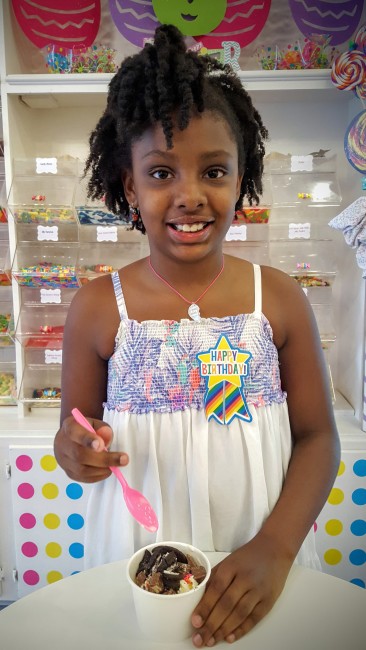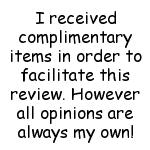 We opted for a ice cream sundae party which meant the girls got to choose an ice cream flavor and then add the toppings of their choice to make the sundae their own. They also all had a piece of the divine strawberries and cream cake (as requested by the birthday girl). AND, they left with a goody bag of a variety of candy. These girls definitely got their sugar in that day! I brought in some fun jewelry crafts and a bingo game for some activities and before I knew it 90 minutes flew by!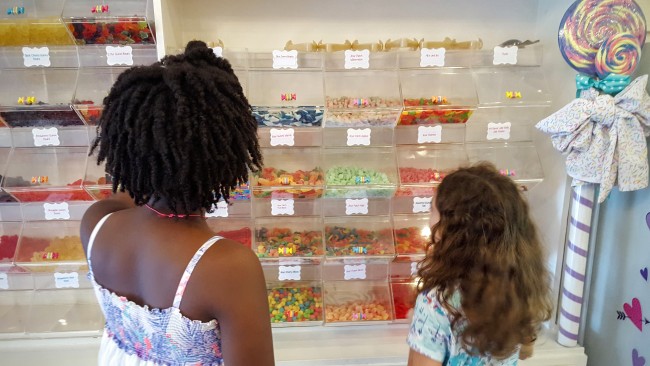 Throwing a birthday party in Atlanta soon? For a unique and personalized experience, consider having it at Lollibop Sweet Shop. The owner, Jennifer Grayer, is passionate about the food she serves and the service she gives. She works diligently to make sure her guests are happy and is putting her all into this venture. Check out her feature in Vinings Lifestyle magazine!
A Lollibop Birthday Party
The party package for a Lollibop birthday party is designed for up to ten guests because of space constraints. Guests should be aged 4 and over for the best experience. Adults can stay at the party (and you can order extra food and drinks for them) or they can take advantage of complimentary appetizers at Marlow's Tavern while your child is at a Lollibop birthday party. Marlow's is just a few doors down!
Lollibop birthday parties take place on Sunday afternoons. The shop is completely closed to the public for these special occasions. Be sure to reserve your date as early as you can (at least three weeks notice is required) as openings book up quickly.
A Lollibop birthday party includes:
Two-hour private party at Lollibop Sweet Shop
One sweet treat to take home including: cupcake decorating, cookie art, candy crafts, cake pop making
Custom 1/4 sheet cake (with candles)
Kids Meal Platter with juice and water for all guests. (You can choose between pizza or sandwiches and chips.)
One balloon arrangement.
Lollibop bundles take home gifts for each guest.
Want to add extras? No problem! Lollibop Sweet Shop is happy to customize anything you want. How about adding milkshakes? Or a custom candy center piece? Or hot chocolate in the winter? Why not? Just be sure to give Lollibop's plenty of notice and they will make it happen!