The Loews Atlanta hotel is the perfect spot for families. It is also the perfect spot for hipster millenials trying to look cool and spend their pre-kids, pre-marriage, pre-mortgage money. A place that works for both these groups is pretty impressive and the Loews Atlanta hotel does it all!
Loews Atlanta | Family Friendliness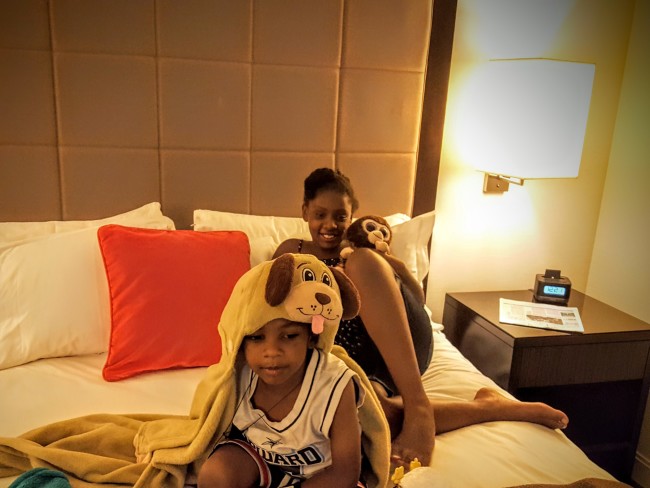 Some posh hotels claim they are family friendly but you show up and people look at you like you have 4 heads, not 4 kids. However Loews Atlanta really was family friendly. We checked in late on a Friday night and were immediately given coloring books and crayons for the kids. They saw we were a bit weary and offered us water. They smiled at the kids. The valet joked around with them while I checked in. Though there was a nightclub-feel to the lobby lounge, we didn't feel like anyone questioned our choice to stay there. (We did not linger in the lobby long though. Too many millenials in short skirts.)
Throughout our visit, the kids were treated a little like celebrities. I kept seeing the staff point at us and say things like "Look, there's the family with 4 kids! That's so great." I can live for days off comments like that.
Loews Atlanta | Location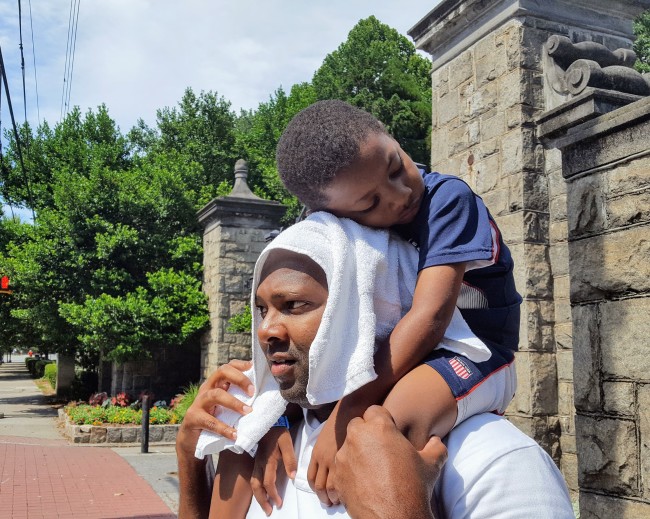 Located in the heart of Midtown Atlanta, the Loews Atlanta hotel is close to some of the city's greatest attractions. Walk to Piedmont Park for an afternoon of playground fun or enjoy a concert, event, or farmer's market depending on the day. You can also stroll down Peachtree and find dozens of restaurants, nearly all of them totally family friendly during the day. This hotel is also less than 10 minutes to all the downtown tourist attractions you could want.
Want to get out at night without the kids? (Jut snag a sitter first, please.) The Fox Theatre is right down the street as are so many different bars and late night hot spots. Cafe Intermezzo, one of Atlanta's best late-night dining establishments with to-die-for desserts is located right on the same corner as the Loews Atlanta hotel.
Loews Atlanta | Food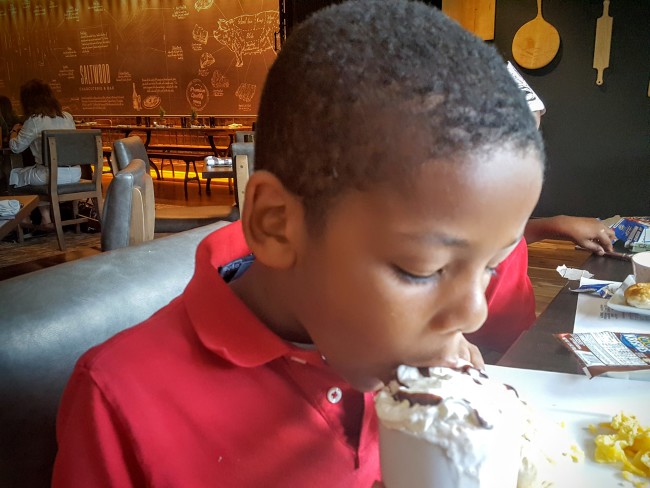 You don't have to leave the hotel for delicious food. Check out Saltwood at night for some hot bar action and unique, delicious drinks. And then head back down when the sun's out for one of the best brunches in Atlanta that not many people know about (yet). The red velvet pancakes alone are worth the trip. Also, get the kids hot chocolate because sometimes a little whipped cream can make a whole day.
Loews Atlanta | Accommodations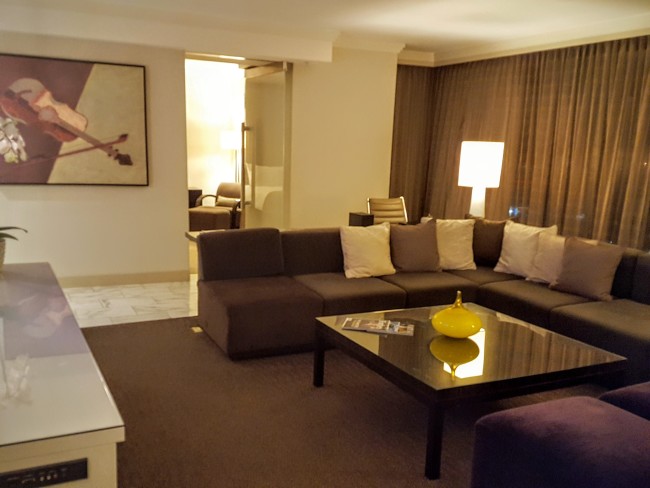 Loews Atlanta features 414 rooms including 44 suites. We were given the upgraded, two-bedroom hospitality suite which was AMAZING. The views…AMAZING. The amount of space…AMAZING. The decor…AMAZING. My only regret is that we didn't throw an impromptu party to show off the suite to some friends. If you are looking to be hospitable, this is the room to book!
Loews Atlanta is a great place for families.
Bottom line, for families who live around Atlanta looking for a family friendly place for a staycation, this is a fantastic, upscale place to stay. For those coming from out of town and looking for a place that welcomes families but isn't filled with minivans and make-your-own-waffle stations, this would be a great choice.
Enjoy!