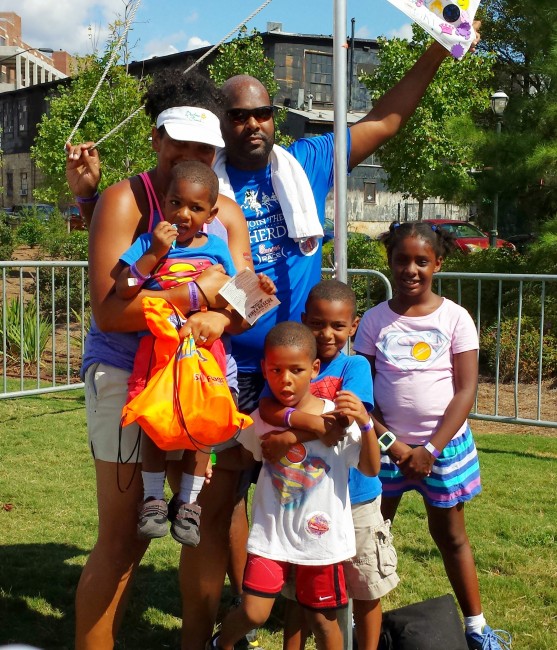 I was happy when MomSelect asked me to host a #FitMadeFun Mommy Party in conjunction with Clif Kid and Leapfrog's new LeapBand activity tracker.  I was sent products to test and giveaway but of course that didn't affect my opinion displayed here. And my opinion of the LeapBand is very high!  My only issue is that I am now "forced" to buy one for all my kids because they all love the LeapBand so much and I love tracking their fitness levels.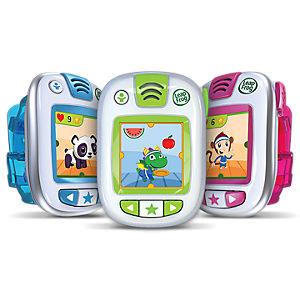 I was an early adopter to fitness trackers and quickly became addicted to wearing one daily. I find it motivating and inspiring.  It forces me to get moving every day because I want to "win" and meet my activity goal. It seems  my kids have the same sense of motivation.  From the second they put the LeapBand activity tracker on, they were running, jumping, rolling, and just moving around. They love it!  And I love being able to go online and see their fitness levels each day.  It motivates me to find more time to get them active.
For our #FitMadeFun Mommy Party, I invited the 36 families in my son's combined kindergarten class for a playdate at a local park.  It was a good way for parents to chat and the kids and their siblings ran around.  Rain threatened to cancel our #FitMadeFun Mommy Party but we managed to get it in before the downpour came. Phew!
About 18 families and two teachers came to our #FitMadeFun Mommy Party.  The Clif Kid Zbar protein bars that were included in the kit that was sent to me were a hit after all the running, sliding, and jumping. Since several families deal with nut allergies (including mine), I LOVE that there are several Clif Kid Zbar protein bars that are nut-free!  Yay!  I also love that they are made with 70% organic ingredients.  And the bonus is that they taste GREAT!  Though they are designed for kids, I may or may not have hidden a box for my post-tennis pick-me-up this week.  Shhh!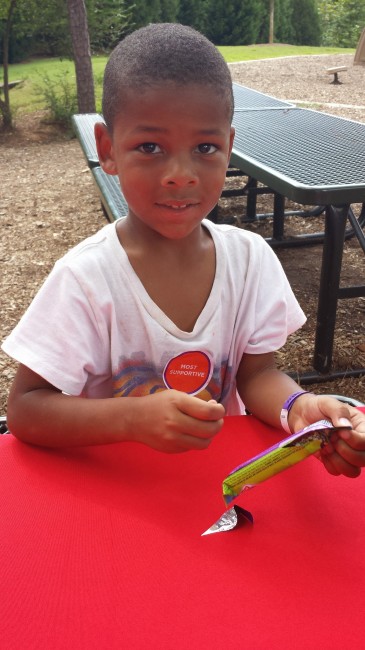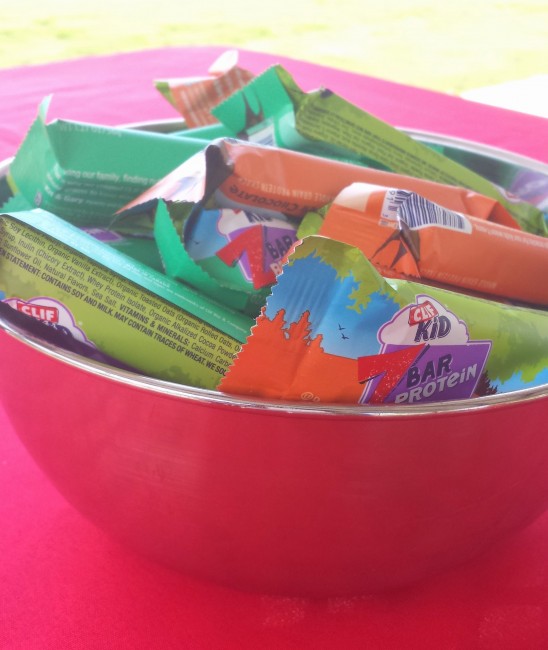 The kids had fun with the many challenges and activities suggested by the LeapBand activity tracker, though I think it would work better in a smaller group or if everyone had a LeapBand. I was worried the LeapBand activity tracker would fall off but it never did! It's totally kid-resistant. And since it's water-resistant too, I didn't have to worry about the light rain falling (or when my 4 year old forgot to take it off at bath time).  I like being able to set "quiet time" on the LeapBand so it can't be used at night, during school, or any other time a child shouldn't be using technology. The LeapFrog says the LeapBand activity tracker is designed for kids 4-7 years old, but I think kids as young as 2 (like mine) and as old as 10 could get something out of it.  My 7 year old is very tall for her age and the band still fit her well.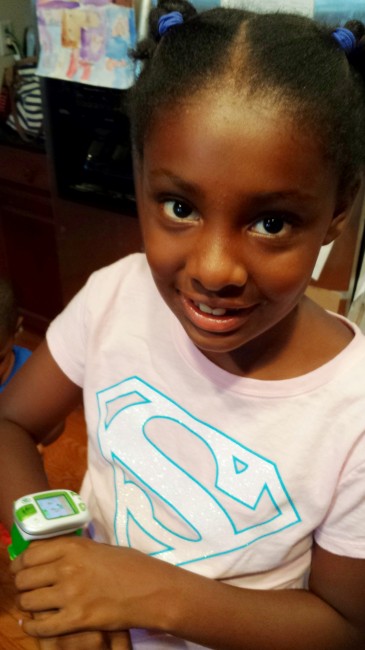 The LeapBand retails for $39.99 and is THEE gift to get the child in your life this year.  Seriously.  It is fun, promotes healthy physical activity, and sells for an affordable price. Let me be the first to tell you the LeapBand activity tracker will be one of the HOT toys dominating Christmas gift lists this year.