Medieval Times is the perfect place to wow your entire family. Girls, boys, and even moms and dads will all find something fascinating about this place. There is really nothing like it. Be sure to look for discounts and special promotions to find the best deals.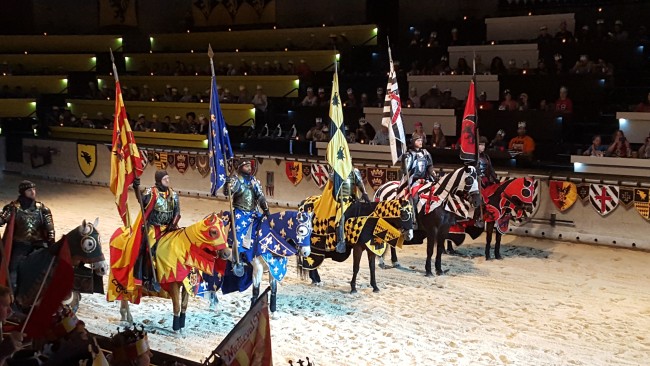 As a place for celebrations, Medieval Times surpasses every other kid-themed place. The food is fantastic and the entertainment is breathtaking and interactive. It is the place to go to create fun-filled family memories. We recently went to Medieval Times Atlanta on my daughter's 9th birthday. She loved being called princess!
Even with some great discounts out there now, Medieval Times can be a bit pricey for a family, especially for larger families. To make the most out of your experience and get your money's worth, check out my 10 tips below to give you the information you need to know before you go.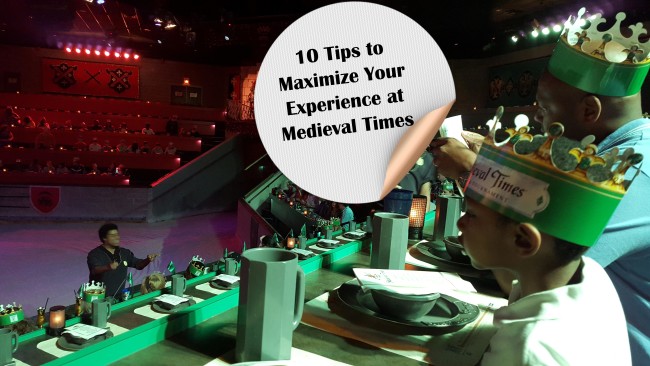 10 Tips to Maximize Your Experience at Medieval Times Atlanta
Get there early. Doors open up to 90 minutes before the start of the show. Get there as early as you can. The kids can have fun exploring the medieval décor and they will have time to take photos with some knights walking around and thoroughly check out every item in the gift shop.
Plan for traffic. You already know that Atlanta traffic can be horrible, but I've found I-85 traffic to be one of the worst areas. Check out Google Maps or Waze before you leave to make sure you are allowing enough time. You don't want to be late and miss all the fun.
Know there is no outside entrance. To save you a trip walking or driving around the mall, the Medieval Times Atlanta entrance is in the mall. Park as close to the "castle" as you can get and then walk in the mall entrance and follow the signs to Medieval Times.
Be prepared to walk. While parking is free, close spots are limited. Getting there early though can help you snag a closer spot.
Be ready for the souvenir onslaught. There are so many extras you can buy at Medieval Times. While they aren't really that expensive, they can add up. Think about getting them a special frozen drink with a take-home light up cup ($12) or a light up sword ($13).
Ask for a birthday sticker. If you are celebrating someone's special day, be sure to ask for a sticker so everyone bows to that person and wishes him or her a most excellent birthday. It's a fun little perk that made my birthday girl feel extra special.
Go with the Medieval Times theme. Don't be a party pooper and roll your eyes at all the medieval garb, language and culture. Just get into it. Don't worry about feeling a little silly, everyone else is doing it too.
Give the kids a small snack. If you are going to 8 pm show, the kids may be starved by the time dinner is served (about 8:30 p.m.). Since you do not want any grumpy, hungry kids, plan ahead of time to have a small snack for them.
Look for inexpensive souvenirs when you get to your seat. The cheapest souvenir is the team flag you can buy for $2 as soon as you sit down inside the ring. The kids can wave it wildly to cheer for "their" knight.
Diet sodas are available. Though they don't announce it, Diet Pepsi is available complimentary at Medieval Times. You just have to ask for it. Save those calories for the hot apple pastry for dessert.
Enjoy your experience at Medieval Times! Tell me all about it!