Disclosure: My family received a media rate for accommodations and some activities in order to facilitate this review. As always opinions are my own.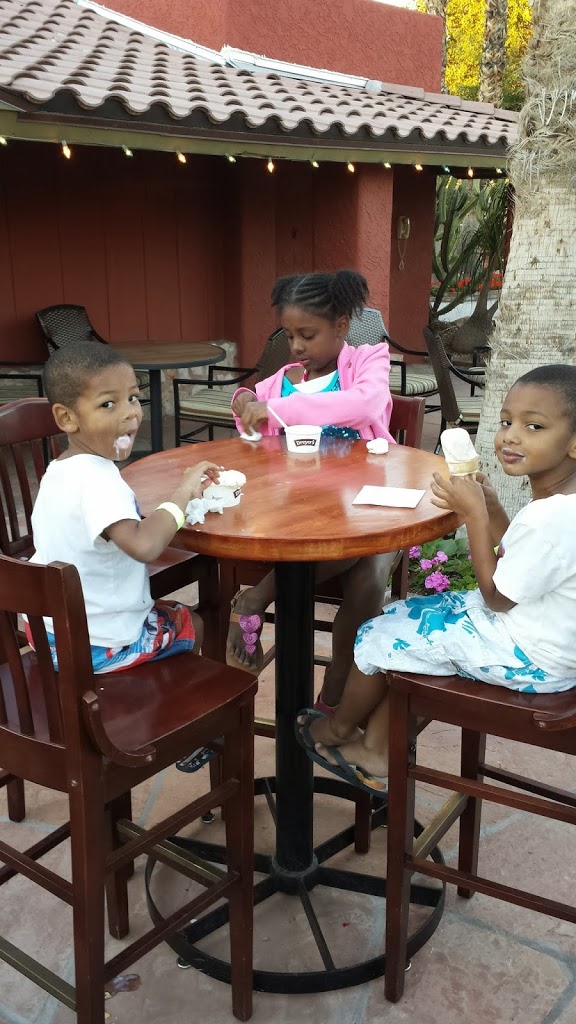 When traveling as a family I've learned the value of affordable suites, in-resort activities, and a great pool. The Pointe Hilton Squaw Peak Resort in Phoenix Arizona gave me each of these things and more during my family's Arizona Adventure last month.
My family stayed at the
Pointe Hilton Squaw Peak
over the New Year's holiday. We were joined New Year's Eve by an additional 13 members of my family (in their own rooms of course). It was fun to get away together, even if it was just minutes from my sisters' and parent's homes. The best attributes of this Hilton resort are:
1. It is an all-suite hotel. I love the idea of being able to close the door after my kids pass out and still have the opportunity to watch TV, chat with my husband, or maybe eat the peanut m&ms I don't want my kids to have. The room included a small refrigerator and a very comfortable pull out couch. Both things are must haves when traveling with a family.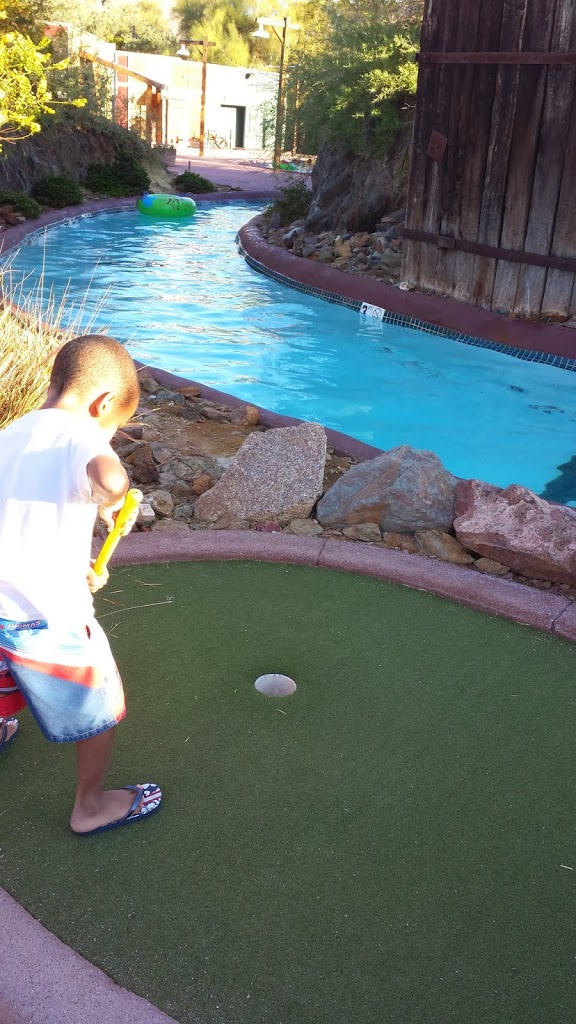 2. Water park access is included in the cost of your room. The multiple pools, water slides, and even a lazy river at the Hole-in-the-Wall River Ranch meant that we didn't have to go anywhere to entertain our kids. Yay! And when we were done with the water, a miniature golf course and basketball and tennis courts were just waiting for us to use them.
3. The resort is very family friendly. It is actually so family friendly that I'm not sure it's the right place to go if you didn't have kids. No one worries about your kid running down the hall or cares if they are loud at the pool. It takes the pressure off us moms! We had an unfortunate case of upset stomach near the restaurant. I was so embarrassed but the resort employees just shrugged and cleaned it up with a smile. Not only are they family-friendly…they are mom-friendly.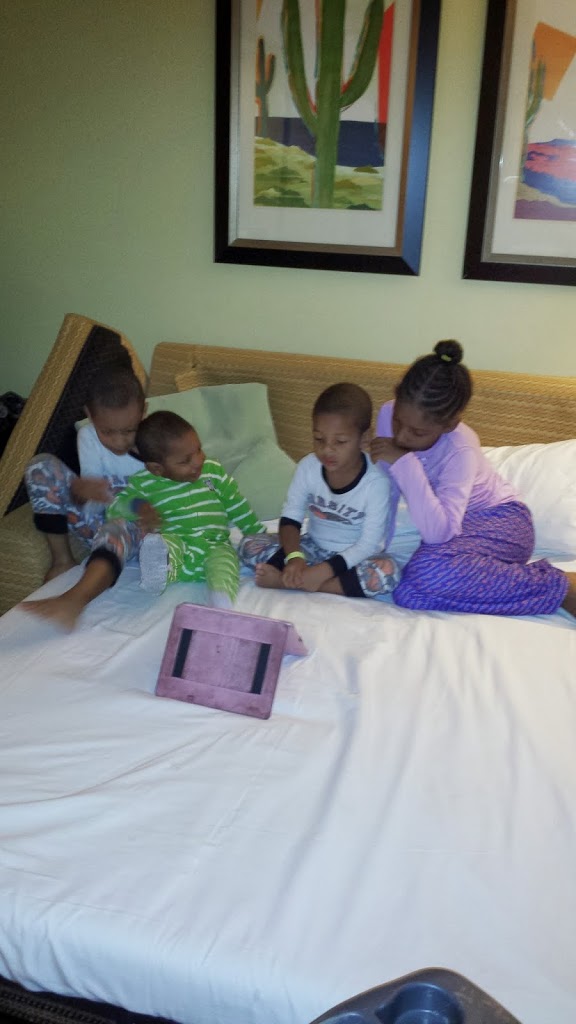 While I was very impressed with the affordability of the resort (packages start as low as $134), we did have some issues while we were there. The New Year's Eve party we attended at the resort was a fantastic idea, but bigger than expected crowds made the idea better than the actual event. The bigger crowds (in town for the Bowl games and winter holidays) also played a part in slow service and harried employees during the weekend. However, to the resort's credit, they tried to rectify every issue as best as they could. They even offered credits to my family members after receiving their complaints. (And their rooms were not associated with this review at all.) Hotels make mistakes sometimes. It happens. But going above and beyond to rectify their mistakes is the thing that sets apart the the average resorts from the really good ones. Kudos Hilton!
The bottom line is that we had a ball at the
Pointe Hilton Squaw Peak Resort
. It was a fun place for a winter holiday but I bet it is even better during the summer. I'd probably stick to non-holidays but I'd stay here again in a minute. This resort was one of the highlights of our
Arizona Adventure
!