I wasn't looking for Jenny Craig. Jenny Craig found me. And I'm glad she did. Because in all honesty, too many people have asked me when I'm due…and I haven't been pregnant for 3 years!  I did have 4 kids in 5 years, so for a good stretch of time there was a pretty good chance I was pregnant, but I'm not pregnant now. And I don't want to look like I'm pregnant. And that's where Jenny Craig came in.
Side note: Unless you know for 100% certainty, never, ever, EVER ask a woman if she is pregnant. Just don't do it. Ever. Unless you can see the head protruding, just don't do it. It will make you look like a jerk and will hurt her feelings if she isn't.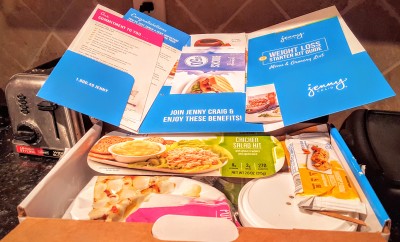 I was asked to try out the new
Jenny Craig Weight Loss Starter Kit
, which is for sale exclusively at Wal-Mart for only $44.98. The kit included:
Meals and snacks for 3 days (23 separate menu items!)
A weight loss starter guide with menu planner and grocery list. (They suggest a few fresh items to compliment the meals that come in the kit.)
A free initial personal one-on-one consultation at any Jenny Craig center or Jenny Craig Anywhere (via Skype or phone).
Special $50 food savings when you join a Jenny Craig center
First Reaction to Jenny Craig Weight Loss Starter Kit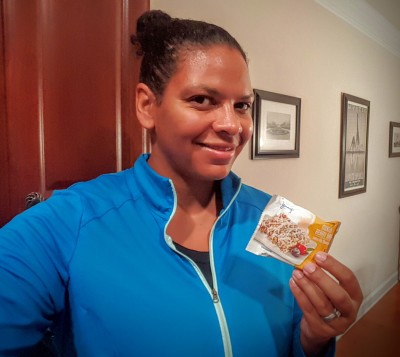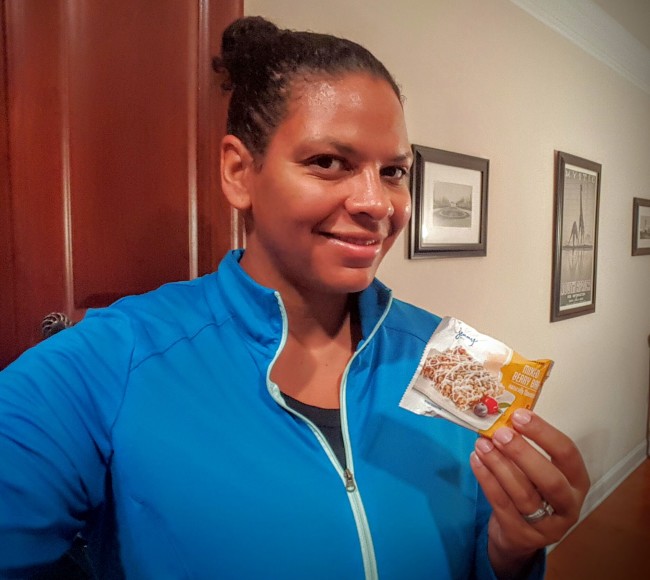 Honestly, I was a bit worried about the taste of the food on the Jenny Craig program. However, I didn't need to worry. The food was rather good! And they have a wide variety in the starter kit to choose from. And to get three days of food (meals and snacks) for under $45 is pretty amazing.
My favorite foods were the mixed berry breakfast bar, turkey chili, chicken salad kit, and the chocolate shakes. (Tip: Refrigerate the shakes. They are fine warm but are especially tasty when cold.)
Since I don't eat beef there were two meals I didn't eat, but if I was a Jenny Craig member I would have just chosen other items. They offer dozens of food choices so no one can complain of getting bored with the food. Members can also choose to receive convenient home delivery of their weekly food choices. I liked how the kit took the worry of what to eat and how much to eat and when to eat right off me. They keep it simple and for a busy mom, that's fantastic!
Jenny Craig Weight Loss Starter Kit Results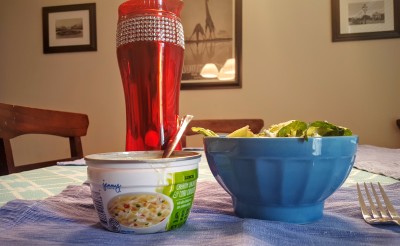 In three days of using the
Jenny Craig Weight Loss Starter Kit
, I lost 4lbs. (
Results not typical. Members following the Jenny Craig program, on average, lose 1-2 lbs. per week.) 
While the weight I lost was probably just "water weight" it was still weight! I felt less bloated and my jeans fit better. And I wasn't worried about what to eat! I think it was a total win!
In addition to following the program, I worked out each day like I normally do by either walking, taking a Zumba class or playing tennis. Being active plus eating fewer calories is definitely the combination needed for me (and most people) to lose a significant amount of weight.
My only issue was that I was hungry. I'm almost 6 feet tall, very active, and a solid size 14-16 so I'm probably outside of the normal range for most woman. I added extra pieces of fruit and a protein bar when I felt like I needed more to eat. And I still lost weight! I'm guessing if I was a Jenny Craig member, my adviser would adjust the meal plan to account for my activity level.
Who Should Use The Jenny Craig Weight Loss Starter Kit?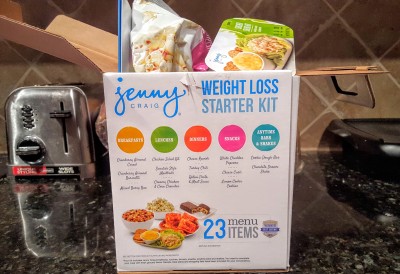 I was very happy with the Jenny Craig starter kit, sold exclusively at Wal-Mart, and would recommend it to anyone. However there are a few types of people I think it would especially benefit. These people include:
Someone looking for a short-term solution to drop a few pounds for a wedding, reunion, or another big event.
Someone who is thinking about joining the Jenny Craig program but wants to try it on their own before fully committing.
Someone who wants to try the Jenny Craig food before joining the program.
Someone who needs to reset their diet after indulging a bit too much.
Someone who doesn't want to have to think about what to eat (or cook!) for three days.
Are you ready to get started? Are you ready to lose the weight for good? Are you sick of people asking you if you're pregnant when you most definitely are not? The Jenny Craig Weight Loss Starter Kit might be your first step toward finding the healthy you!