I am three weeks into being a mom of four and I'm not ashamed to admit it's tough.  For all the moms who have said to me "I don't know how you manage 4 kids", the secret is: I don't know either.  It's a learning process and there are good days and bad days.  But I think it comes down to attitude.  How do I look at my life? What do I focus on?  Do I life my life based on negative or positive viewpoints?
The Negative Viewpoint
OMG…I have FOUR kids!  I have a house that's too small for so many people and strewn with toys, crayons, and crumbs from last night's dinner. Is THIS my life?  I have kids running everywhere, a crying baby, leaking breasts, a to-do list a mile long, and a dinner that won't cook itself.  Will I always be exhausted, have a baby on my hip (or in my belly), drive an older minivan, and constantly need to lose weight? I worry about money, schools, my kids' BMIs…will my life always be like THIS?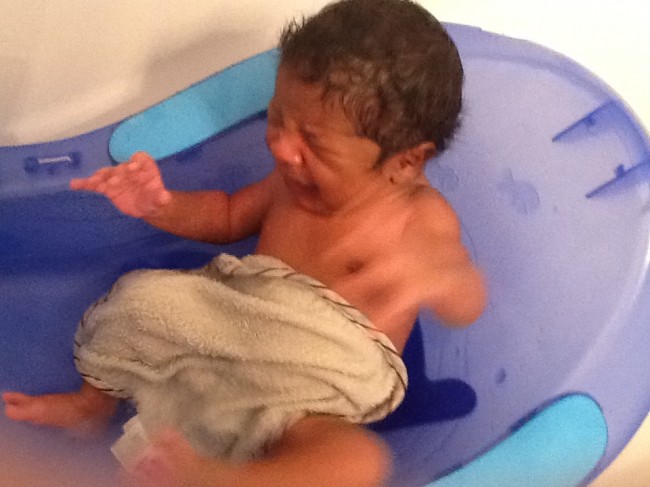 OR I could look at life like this:
The Positive Viewpoint
Wow!  Is THIS my life?  I'm so lucky!  I have FOUR healthy, happy, well-adjusted kids and a husband who loves them as much as he loves me!  I have a house that can fit several kids in one room and gosh it's so great that my children have so many toys and creative outlets.  I won't always have a cuddly, sweet-smelling baby sadly, so I am lucky to have this precious time now.  What's a few months of little sleep in the big scheme of things?  I am blessed to have a car that runs well and fits all my family (plus some) and if I just keep working at it, these baby pounds will come off eventually.  My worries are real but not life-or-death and my life is certainly better than most.  Is THIS really my life?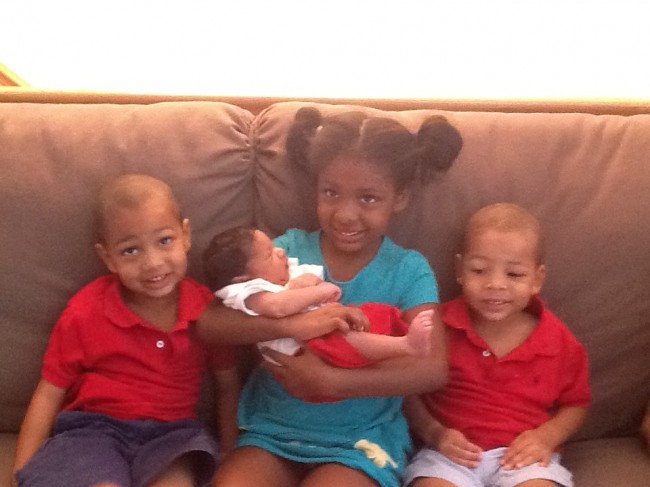 Today I am making a conscious choice to choose the positive.  Are you?