I'm all about taking something fun and incorporating a charity/feel good angle into it. At my moms group Christmas party, I included an option to bring toys for Toys for Tots and the moms really responded. I think everyone liked the idea of helping children in need when they know their own children have so much. So when Be Everywhere asked some bloggers to check out a "Path to Peace" product from Macy's and write about how it fit into their holidays, I jumped at the chance.
First off, the Rwanda Path to Peace is a project the uses the incredible skill of weaving that is passed down by the generations of Rwandan women. They say it is a healing journey and a source of sustainable living through the sale of beautiful baskets at Macy's. It has given these women a source of income and pride and has improved the lives of at least 18,000 children, providing access to education, health care and more. The baskets retail for $50 at Macy's. And I was happy to learn that each artisan receives half of the wholesale price of each basket!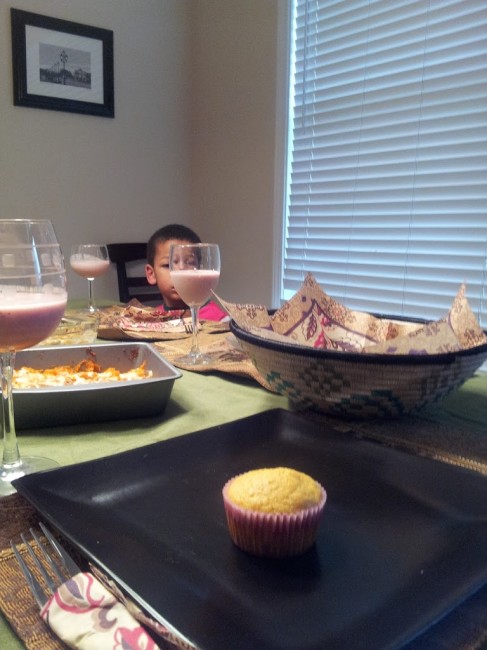 I received an exquisite bowl that showcases unbelievable craftsmanship. I knew the bowl would be pretty but I imagined it to be more…homemade looking. Not so! As soon as I pulled this bowl out of the box I was blown away by it. It really is a work of art and since each bowl is one-of-a-kind, I wanted to both use it every day and at the same time hang it on the wall. I decided to use it for special occasions and placed it in the center of the table during Christmas dinner. It was great to be able to show my daughter the pattern and talk to her about how another mother and maybe her daughter made this bowl from scratch just for us. Even at 5 years old, she was impressed.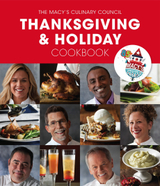 The bonus that came along with this bowl was the Macy's Culinary Council's Thanksgiving and Holiday Cookbook. In this season of my life, I don't often have the time to try out new recipes but after leafing through this cookbook the thought that came to me was: I could do this! My favorite section was the one on Frango-dipped fruits and cookies. I would have NEVER thought to melt my favorite Frango mints and use it to make Frango-covered pretzals, Oreos, or anything. Yummy! How do you incorporate some "good" into your good times?
Disclosure: I received the Path to Peace bowl and Macy's cookbook gratis in exchange for my honest review. As always, the opinions expressed are totally my own and not swayed by free stuff.