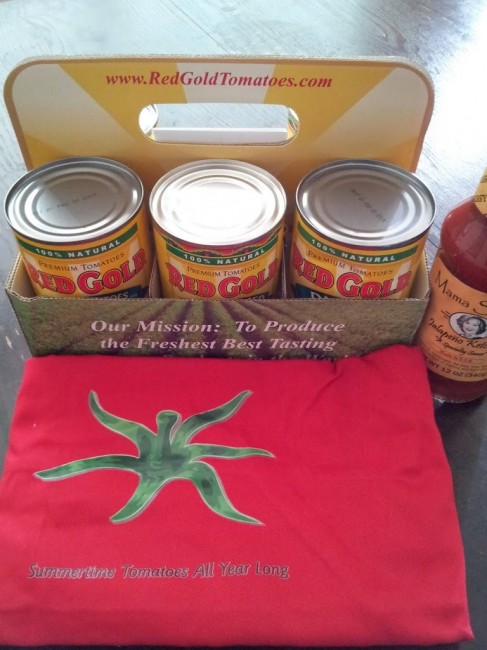 This is supposed to be a post about grilling. I love the idea of grilling. Love the taste of grilled food. Love being outside and away from the kids (because the grill is hot). So I was going to start grilling. My friends at Red Gold Tomatoes wanted to help me in my grilling quest so they sent me some cans of their premium tomatoes, an apron, and a booklet of recipes perfect for the grill. They didn't ask me to grill (or write about grilling) or pay me to write about them. But I was so going to use this opportunity to pull out the charcoal and dust of my Weber. Sigh. I never once grilled this summer.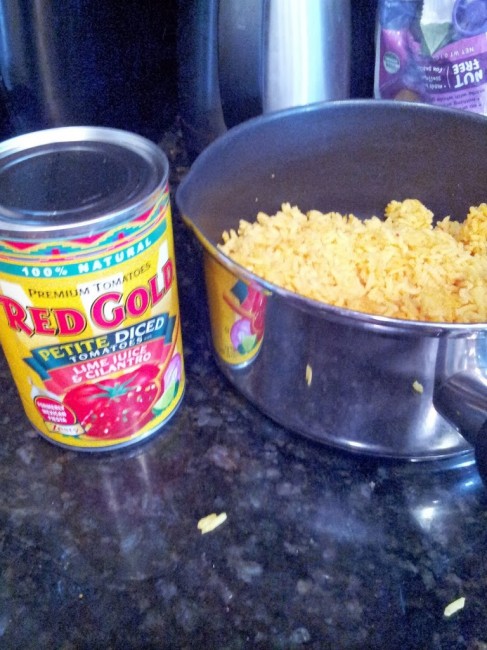 I did however use the Red Gold Tomatoes, which were really fresh tasting and looking by the way, to spruce a few dishes up. I love it when I can whip up a quick meal that tastes great and (bonus) is healthy! I used the Red Gold Petite Diced Tomatoes with Lime Juice and Cilantro mixed in with Spanish rice and browned ground turkey. I added in some leftover broccoli and corn and I had my own version of dirty rice. The lime juice and cilantro in the tomatoes added an extra kick without making it too spicy for my family.
Do you grill? Red Gold Tomatoes want you to know that tomatoes are great additions to grilling recipes. Through the end of this month they are hosting a "Summertime Tomatoes All Year Long" contest and giving away 1,000 aprons each week as well as one grand price winner of a large Big Green Egg Grill ($1,000 value). Check out Red Gold Tomatoes on Facebook for recipe videos, summer grilling tips, and "tomato-licious" recipes.