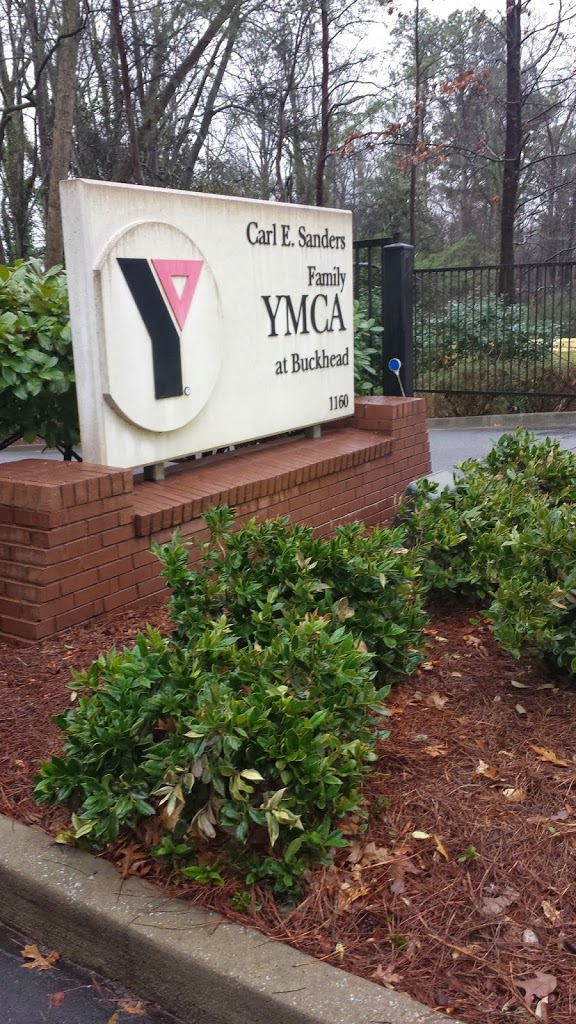 I love the YMCA. People who know me might think I work for them because of all the publicizing I do for their activities, camps, events, and facilities. My family joined 5 years ago back when we were a family of 4. Since then we have participated in everything from the Parents Morning Out program to swim lessons to soccer and basketball leagues to tennis outings that have counted as a date night. We are Y people.
When my family joined the Y, we thought it would be a nice place to work out. We thought we'd use it every once in awhile. We thought it would be convenient. But we didn't know we'd practically live there in the summer, hanging out at the outdoor pool. We didn't know the childcare would be a Godsend when I was on bed rest with my next two pregnancies. We didn't know my children and I would develop friendships that go way beyond the building. We didn't know we'd find a community there…heck…we didn't even know we were looking for a community. The
YMCA of Greater Atlanta
, specifically the
Carl E. Sanders YMCA at Buckhead
, has become a second home for my family and a huge part of our lives.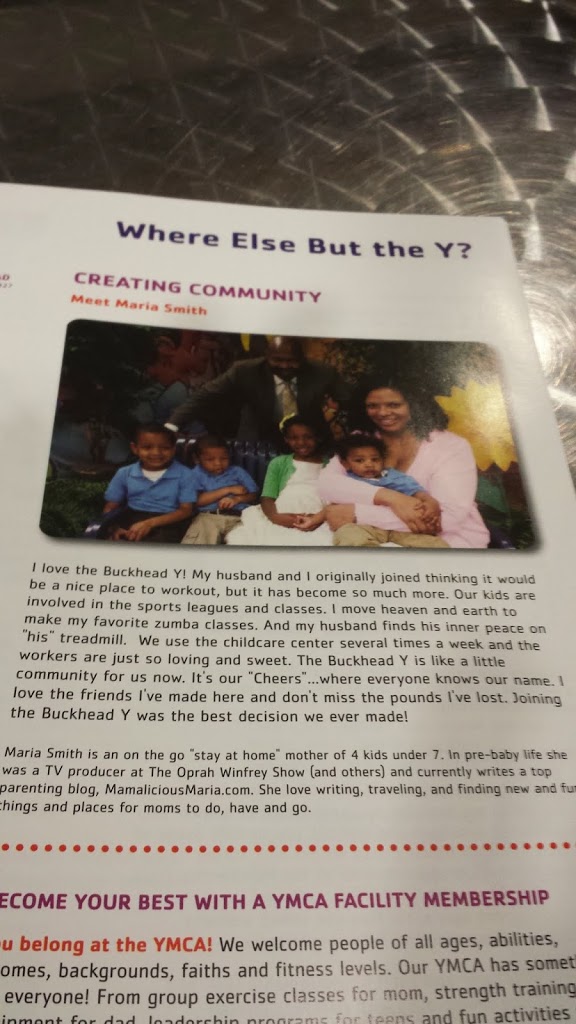 My family was featured in the Spring program
Right now, the YMCA is in the middle of their annual fundraising drive to raise money to support their community involvement, availability of scholarships for activities, and family programming. Their WhY It Matters campaign makes sure children of all economic backgrounds learn to swim, have after school activities, and get an opportunity to play organized sports. It helps physically challenged kids get in the pool with their adaptive swim program. It gives seniors life-saving health knowledge. It lets homeless children have a safe and secure place to call their own.
If you know
WhY It Matters
, please consider donating to their annual fundraiser. $25 can help provide nutritious snacks for kids enrolled in the after school program. $50 can help a child learn a lifelong skill with 10 swim lessons. $100 can give a child the opportunity to play recreational soccer. It's not hard to see that a few
extra dollars
can go a long way to helping the YMCA continue doing the great work they are doing!