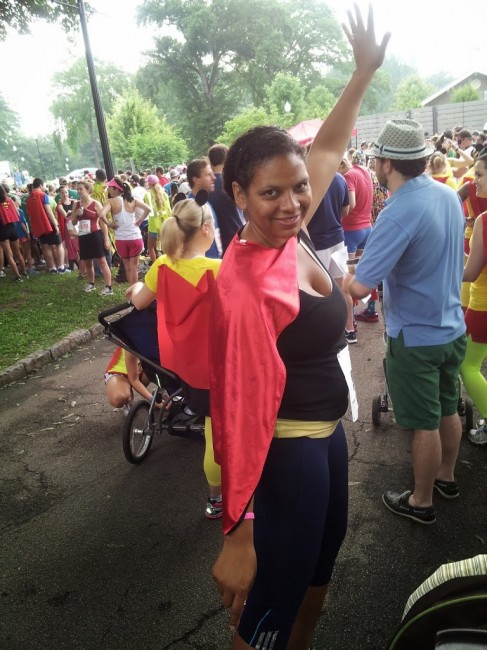 My "Super Mom' pose

When I'm out with all 4 kids, people make all sorts of comments. The most common one is "how do you do it?". And they wait to hear the answer. They pause, no matter where we are and what's going on, and seem to look for some sage explanation as to how I can handle 4 kids under the age of 7. Well guess what lady-in-the-grocery-store, couple-at-the-park, mom-at-the-next-treadmill? I don't know how I do it either.
Here's what I do know. I'm tired. All. The. Time. I am always running behind, trying to get just one more thing in before the next potty call or blow out diaper or preschool pick up. I yell too much. "Get going!" "Why aren't you dressed?" "Don't pee on the floor!" I often feel overwhelmed and alone and I like I forgot something. Usually because I forgot something. I worry about everything. Are they eating enough vegetables? Did they brush their teeth today? Will they make friends at school? How will I get all this laundry done? Will I ever wear skinny jeans again? I cry. Often. I don't know how I do this either.
But every once in awhile, a moment freezes in time and I see four gloriously happy faces that I helped to create and a warm rush seizes my heart. And I know that it doesn't matter HOW I do it. I just do. And whatever I'm doing is ok. How do YOU do it?