For anyone who is a mother/Aunt/grandmother/family friend of a young girl, you need to check out the huge sale at AmericanGirl.com. There are savings of over 75%!! I've never seen prices so low. For the love of girls everywhere, TAKE ADVANTAGE!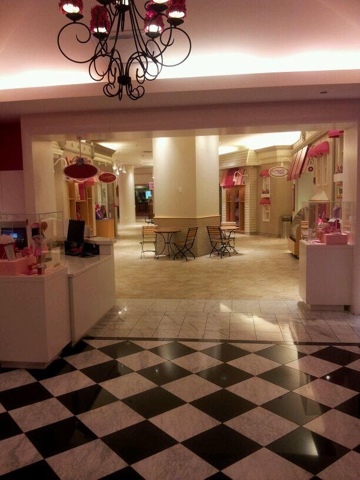 For those of you living under a rock, American Girl Place is thee destination for all things American Girl including well-crafted dolls, books, arts and crafts, and clothes (both for the dolls and girls). Everything is well made but it is not cheap…usually. I love this store because it has created special bonding times for me and my only daughter, however my bank account does not always like the dent it takes when I leave. Now that I came across the sale, I plan to stock up for Christmas. Nothing like a little Christmas shopping in July. Woohoo! BONUS: Want to save $10 off orders of $100+? Use promo code: 176996. You're welcome.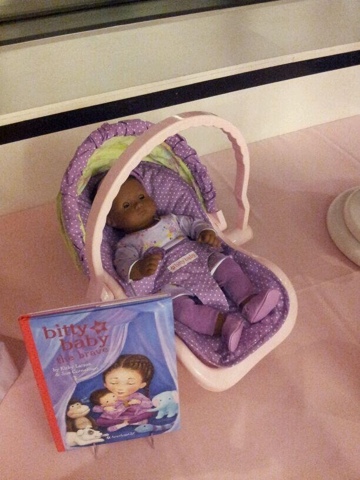 In other American Girl news, I was at a special mom blogger event held at their flagship store in Chicago last week. American Girl execs wined and dined about 100 bloggers and announced that they will be expanding their Bitty Baby line starting next month! They will have more skin and eye color combinations so each little girl can get one that looks even more like her. I love that there is more than just one brown skin doll now. Kudos to American Girl for understanding the different shades girls come in these days. I am so lucky because I am getting one of the new Bitty Babies before they are available in the store! (Honestly, you should have heard the squeals of joy coming from the mom bloggers when they heard that announcement!)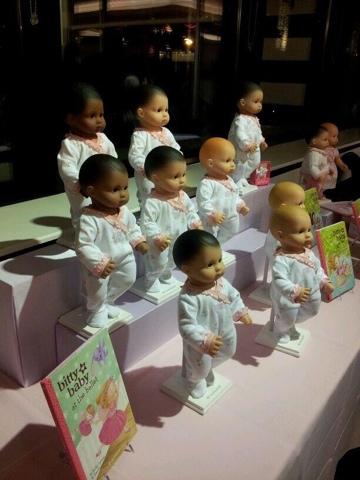 So take advantage of the American Girl sale right now, and be on the lookout for the new Bitty Baby line coming in August. And for you boy moms…well…you can always rent a neighbor girl if you need your doll fix. (Or get one for yourself. I won't tell.)
Disclosure: I was not compensated for this post nor was I asked to write it. I attended an event at the American Girl Store in Chicago and will receive a doll as a thank you.