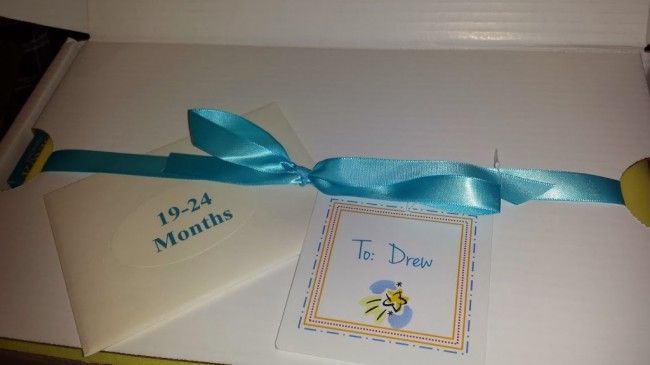 I had the pleasure of receiving a complimentary Austin Lloyd gift box so I could review it on this blog. Honestly, I didn't know what to expect. The box was being sent for my 19 month old but with four kids in this house, would this box have toys in it that we didn't already have? Would the toys be engaging, especially since he's used to stealing the big kid ones? And would these people really know what a 19 month old would want? Yes! Yes! Yes!


If you are looking for a last minute gift for Christmas (you'll have to let the recipient know it will arrive in January), or really for anything, for a newborn to age 3 little person, than please check out Austin Lloyd. This company gets it. If you are not a parent or haven't had little kids in a long time, don't try to give gifts of leather jogging pants and baby bracelets from Tiffany's or resort to a boring gift card, just let the nice people at Austin Lloyd pick out the perfect things for that child. The gift is age-appropriate and comes with toys that aren't typically found in mass-market stores. Plus, there are sweet books the kids will read forever. And none of the toys need batteries! Hooray!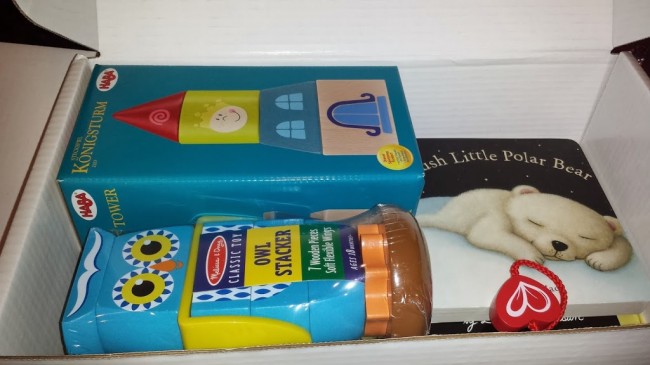 You can buy one box for under $50 or get a two or three month subscription if you want to spend

a bit more. The toys and books in the box, along with the activity cards, are worth considerably more than the price of the box in my estimation. Plus it comes in cute packaging with a personal note just for the child. These boxes would make a great shower gift, birthday gift, or even "I live far away and miss you" gift. And to help parents declutter, Austin Lloyd even makes it easy to give the toys to charity once they are done being loved. Of course, parents can choose to keep everything too (perhaps for the next member of the family).
More on Austin Lloyd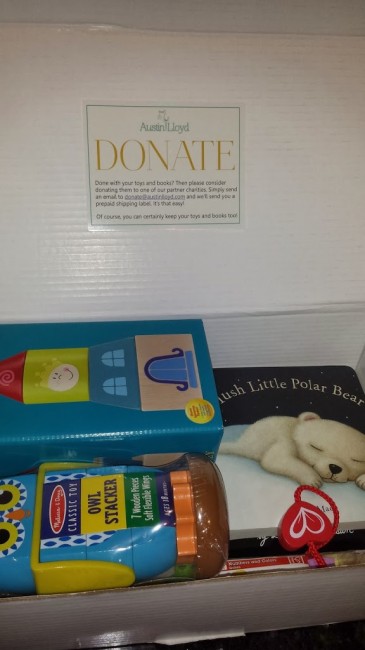 Austin Lloyd is an Atlanta-based company founded on the idea that all parents want to educate their children, but sometimes it is hard (or just time consuming) to know which toys to get. They take the guess work out of choosing toys that your child will enjoy, while also gaining skills that aide in their overall development.
The team at Austin Lloyd also cares deeply about helping those less fortunate. That is why they offer customers the opportunity to send back their gently used toys so they can donate them to charities. Since a lot of parents have more toys than they can use, the Austin Lloyd team figured they could help de-clutter customers' homes while helping the community too. A win-win!