I love a good family movie and the holidays brings tons of options! Check out some of the ones I am most looking forward to.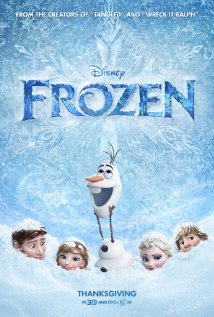 Frozen
This Disney movie is already out and my family absolutely loved going to the advance screening. It's such a cute movie about the love of sisters and as someone who has three of them, I could definitely appreciate the theme. Except for a few scenes with a bit of a scary Abominable Snowman, this movie is great for all ages. My 3, 5, and 6 year olds sat through the whole thing without a potty break. Amazing! And I LOL'd a few times too. Check out these fun activities to ramp up your Frozen experience.
Adventures of the Penguin King
I received a promotional advance copy of this movie, which opens in select theaters and some video on demand outlets on December 6, 2013. In the tradition of March of the Penguins and Chimpanzee, this is film about real penguins. Narrated by Tim Allen, it is a "coming of age" tale about Rex, a King Penguin heading home to start a family. He learns something that I know well…having a family is the greatest adventure of all. This movie is best of grade school age kids and adults will love it too.
Saving Mr. Banks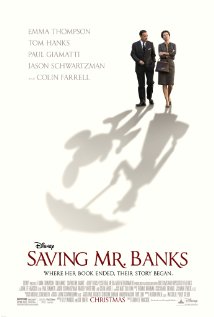 This is another Disney film I am super excited about. It is the story of how Walt Disney convinced author P.L. Travers to produce the film adaption of her novel, Mary Poppins. It debuts in select theaters December 13, 2013 and nationwide December 20, 2013. I am intrigued because everything I've read says the movie depicts Walt Disney as a man, rather than the myth he is usually portrayed as. This is a PG-13 movie so I'll leave my little ones at home and perhaps enjoy a well-deserved date night!

What movies are you looking forward to seeing this holiday season?