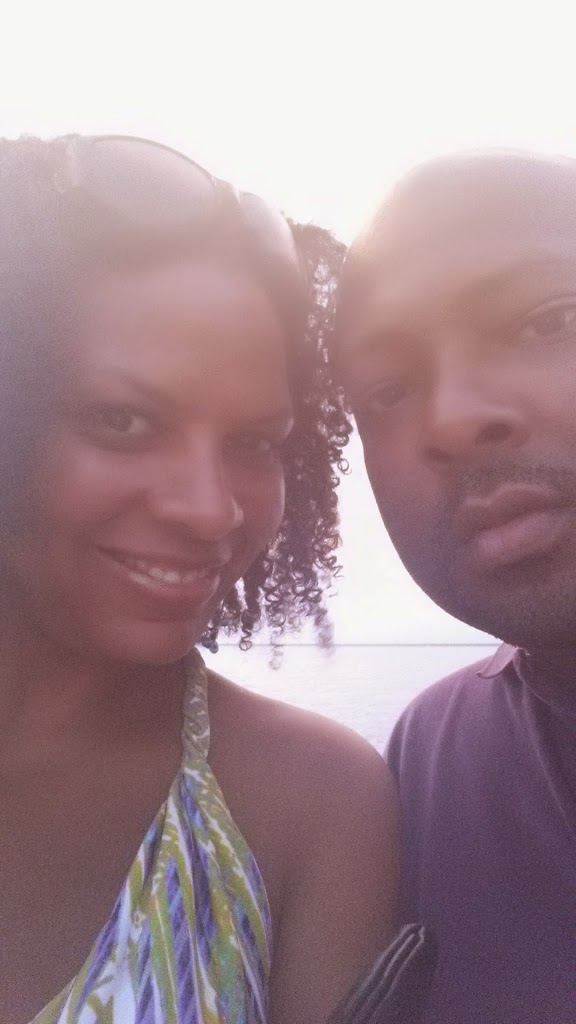 Disclosure: I received a media rate for accommodations and activities in order to tell you about this resort but that would never sway my opinions.
So I did it! I got away with my husband (no kids!) for a weekend. Sure I had some lingering mommy guilt, but as soon as I hopped on my "private-like" Southern Airways plane and made my way down to he Hilton Sandestin Beach and Golf resort I let that guilt go and just enjoyed the weekend away. It was romantic and fun and helped refresh me in so many ways. I had never been to Destin before, which is in the South Walton Florida region on the Gulf Coast, but it was wonderful. The resort manages to be both family-friendly as well as a romantic escape for couples. Not many places can do both those things well, but the Hilton Sandestin has perfected it.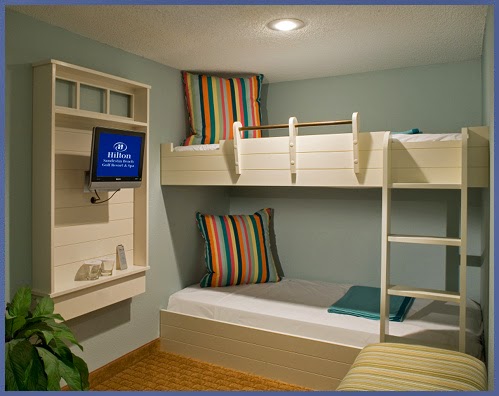 Jr. Suites offer a bunkbed alcove!
Situated on the white sand beach of the Gulf of Mexico on Florida's Emerald Isle, the Hilton Sandestin offers everything families could need, from beach and pool activities, to kid's meals at all the restaurants, to babysitting and supervised Kids Krew offerings. The Hilton Sandestin even offers rooms with a built-in bunkbed alcove so kids can have their own little nook and parents can get a little privacy after their kids crash. Guests are allowed to bring their own pool toys and beach accessories, or you can buy or rent them there.

Couples without kids can have just as much (or more!) fun. Couples can take advantage of the serene Serenity By The Sea Spa ( which is a destination in itself), beachside and poolside drinks, and the fantastic restaurants and nightlife at Baytowne Wharf, which is a free shuttle ride away. (There is also a ton for families to do at Baytowne Wharf but bring your wallet because the activities can get pricey, especially with several kids.)

My husband and I took advantage of being kid-free for the weekend and went for morning runs on the beach, and had leisurely breakfasts at Sandcastles Sandestin restaurant which offers a great breakfast buffet for $16.95/person (or only $9.95 if you just want the cold buffet). We also took naps, read books, and just sat and talked without interruptions in our HUGE well-furnished room. I'm a firm believer that every couple needs a kid-free getaway at least once a year and this trip proved it for me.

In addition to hanging out together, I also was invited to spend some time at the Hilton Sandestin's Spa, Serenity By The Sea. I had a 50 minute Serenity massage that lived up to its name. It was heavenly! The stress and fatigue just melted away under the finger tips of my masseuse. If you go, make sure you schedule time to enjoy the other spa amenities like a sauna and whirlpool, fitness center, and a relaxation lounge. I was thrilled I didn't have to rush out for once!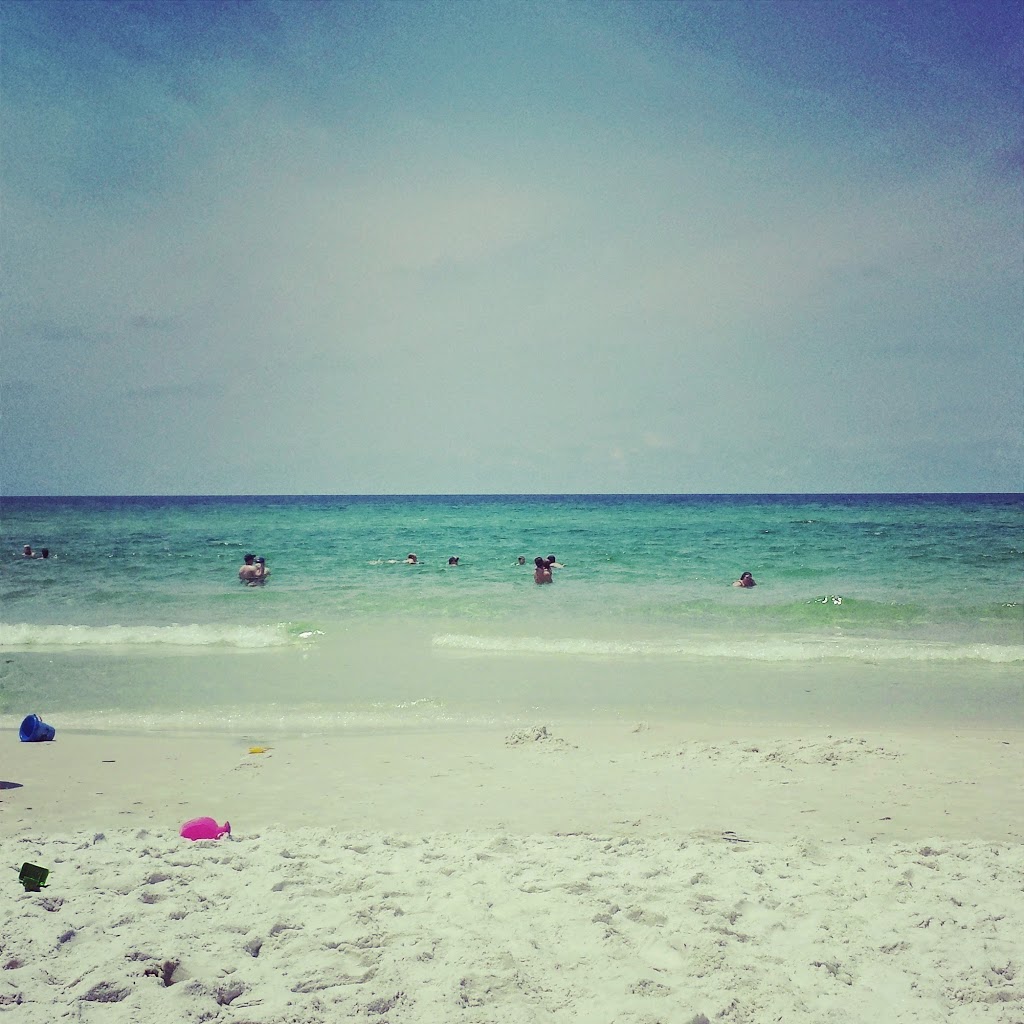 We flew down on Southern Airways, but Destin is a quick 5 hour drive from Atlanta. The beaches are clean. The water is clear. And the Southern hospitality is real. The Hilton Sandestin is a place to get away from the stress of everything at home and live it up a little. Let the kids stay up late. (Maybe they'll sleep in?) Have a few frozen concoctions. Indulge in an ice cream cone or two. Choose the french fries over the fresh fruit (or maybe get both). Just relax!

The "lassiez les bon temps rouler" (let the good times roll) attitude has filtered down to Destin from New Orleans (along with some delicious food), and I dig it. The Smiths will be coming back to South Walton and the Hilton Sandestin. And next time we are bringing the kids!