It's time to get your Halloween DIY on! Speaking as someone who is severely allergic to craft projects, I understand that you may think you have to spend your whole paycheck at Target to have a spooktacular Halloween. But you don't.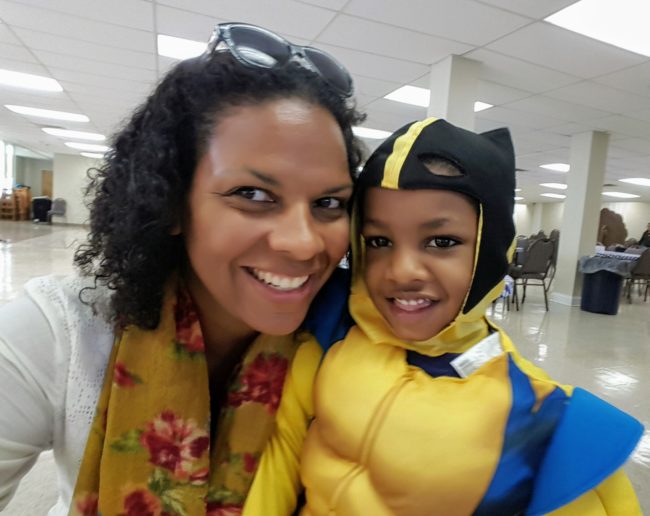 As Halloween quickly approaches, my friends at  Great Wolf Lodge at Concord shared five Halloween DIY décor tips to easily bring the holiday home. And for those who want to make this an extra special Fall, you can enjoy the resort's Howl-O-Ween celebration. You can also let the kids have a great time without you at Life Time Athletic Atlanta's parents night out Boo Bash! You can create a howling good time anywhere this year!
Top 5 Halloween DIY Tips
Great Wolf Lodge's Director of Kids Experience, Lindsay Rauls, who oversees the Howl-O-Ween celebration and its crafts activities gives the following five best tips for some simple, easy Halloween DIY.
 1. Start with a theme.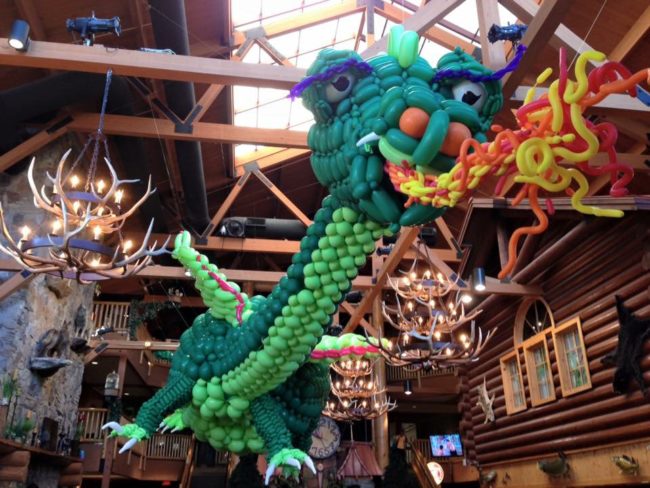 You can make yourself go crazy trying to do every spooky thing you've ever seen. Just narrow it down and pick one Halloween theme and play it up throughout your whole space. Will it be ghastly ghouls? Spooky spiders? You decide!
 2. Save money by recycling old items. 
After you've picked your theme, there's no need to go out and spend hundreds of dollars to bring it to life. Try to repurpose items you already have (or can find in a secondhand store) with spray paint to make them feel fun and festive. When you up-cycle items, you can help them be seen in a whole new light with just a little creativity. Plus, it is cheap!
 3. Use decorations to create an overall Halloween aesthetic.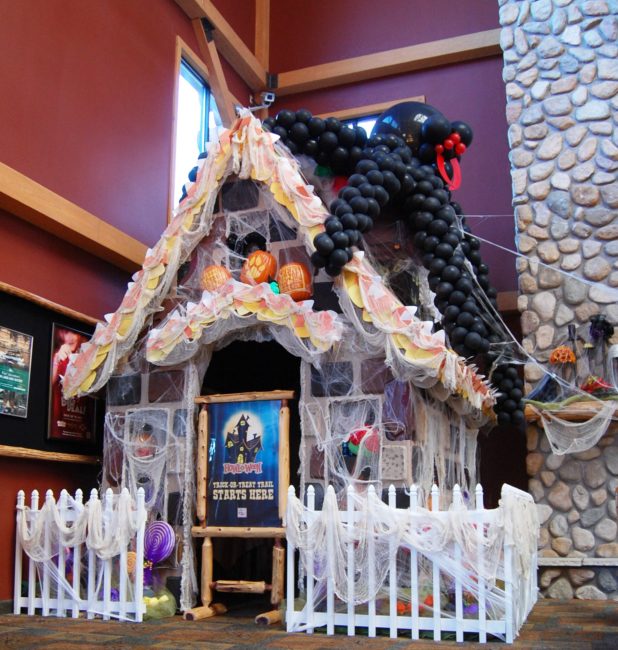 One unique trick is to try to hang things from the ceiling to create dimension in a room. It can make things extra scary.
 4. Go minimal.
You don't have to make your house look like a Halloween fairy threw up on it. Sometimes, minimal effects can be just as spooktacular, if done in the right way. Stop stressing yourself out and just keep it simple.
5. Let someone else do the work.
Boo Bash at Life Time Athletic – Atlanta
One of my favorite partners, Life Time Fitness is hosting their annual Boo Bash event this Saturday, Octover 28, at locations around the country. While there are no shortage of trick-or-treating opportunities, the Life Time Athletic Atlanta Boo Bash is unique because it is for kids only. That's right…parents aren't invited. Instead you have to go out and eat a quiet dinner or go see a movie or hang out without kids hanging on you! And the kids get to have dinner, get treats, play games, and tons of fun extras. If that's not a win-win, I don't know what is. Check out Life Time online and make reserve your spot soon!
Howl-O-Ween at Great Wolf Lodge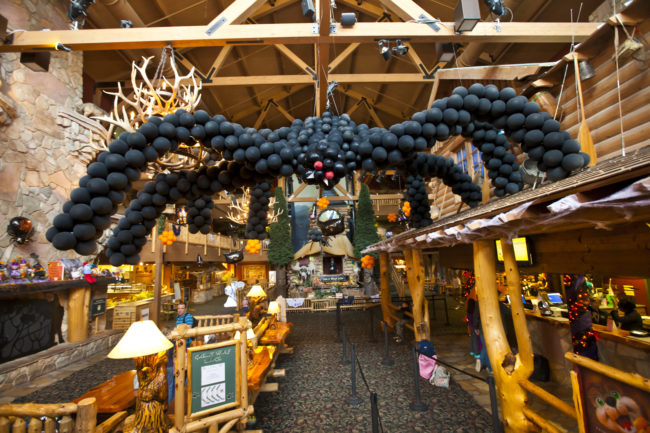 Costumes and family water park come together during Great Wolf Lodge's Howl-O-Ween celebration at all 14 Great Wolf Lodge locations across the country. Lasting the whole month of October, the kid-friendly festivities include costume parades, trick or treat trails, scary-silly story times and monster bash dance parties, making for the most spooktacular Halloween. Each visitor will receive a fun pair of neon orange wolf ears to blend right in with the "wolf pack," alongside the characters Violet, Wiley and Oliver. Tip: Families can participate in a ton of seasonal thrills and chills when using the HOWL promo code at time of booking.