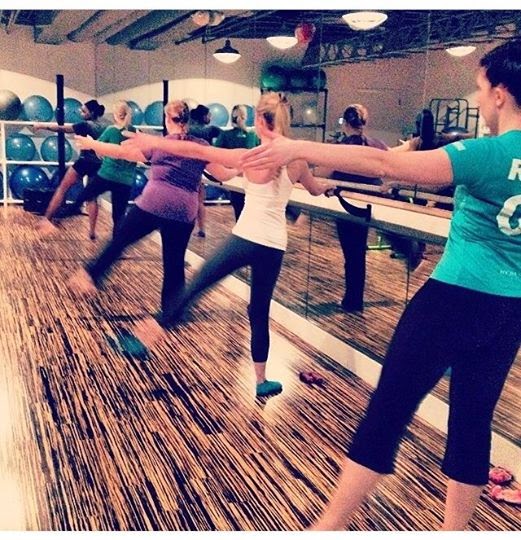 Ballet Barre class (Photo: Roc House)
I had the pleasure of being treated to a pre-Mother's Day complimentary fitness class, mini spa treatment, and lunch by Roc House Fitness Spa last week. And I didn't want to leave. Honestly. Roc House is a women's only fitness spa in the ritzy Buckhead neighborhood of Atlanta. Besides state-of-the-art gym equipment and an impressive array of classes, it also houses a salon, cafe, and full-service spa. There is a reason it is called a fitness spa. It's the best of both worlds!
I took a Ballet Barre class which was challenging and invigorating and left me sore for three days afterward. I love that feeling of pushing my body and doing things that I am not used to doing. Just a couple hours in Roc House motivated me to make it a goal to get my pre-baby, athletic, toned body back. I loved that there were ladies working out with amazing bodies right next to ones who just started their fitness journey. Everyone seemed accepting, inviting and encouraging. I felt comfortable, muffin top and all.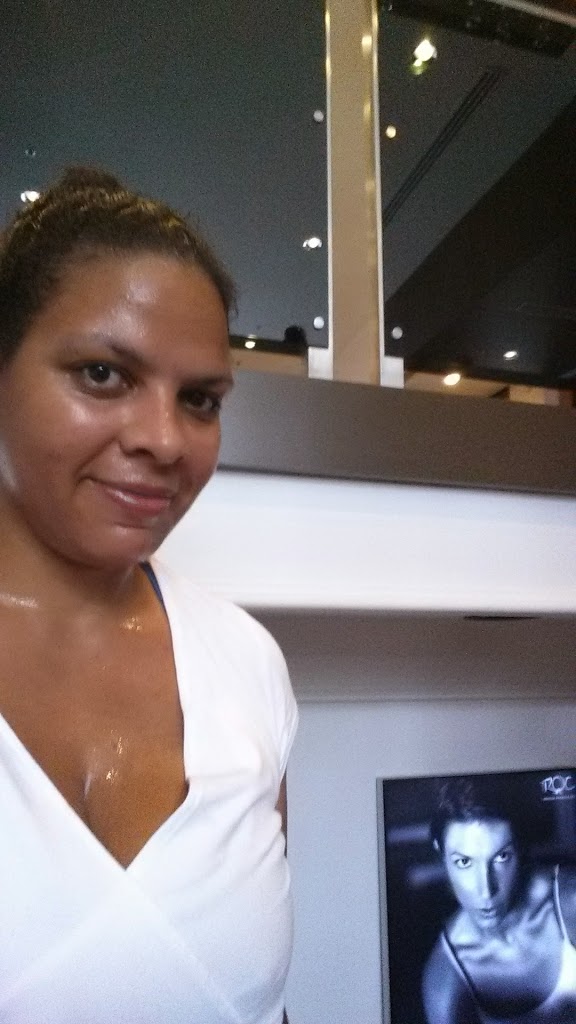 I plan to go back to Roc House Fitness Spa to try their Zumba class and maybe even check out their "Sultry Chair" class too (which is exactly what you think it is). I also need a full 60 minute session with one of the resident masseuses that clients call Mr. Fix It. He got out more knots in 15 minutes then most would get out in an hour!
Roc House Fitness Spa is where a mom like me can go to remember who they were before they had kids. It's a refuge…a safe place…an oasis in the overly-hyped fitness world. And at $99/month with no contracts, it is affordable luxury for most women.
If you live in Atlanta or are visiting the area, I highly recommend stopping by Roc House Fitness Spa to check it out for yourself. And if you see a thirty-something with crazy curls sweating away in the corner…please say "hi"!
Roc House Fitness Spa
3402 Piedmont Road, Atlanta, Georgia 30305
http://rochousefitnessspa.com/