Have you visited Swirl World at your local RaceTrac? If you live in the Southeast, you can find them everywhere! If you don't have the pleasure of living down South, come on down for a visit y'all! For those that don't know, Swirl World is RaceTrac's in-store self-serve frozen treats station. In addition to the various concoctions of frozen delights, there are also dozens of toppings to choose from at each Swirl World location as well. The only problem will be deciding how you're going to swirl it!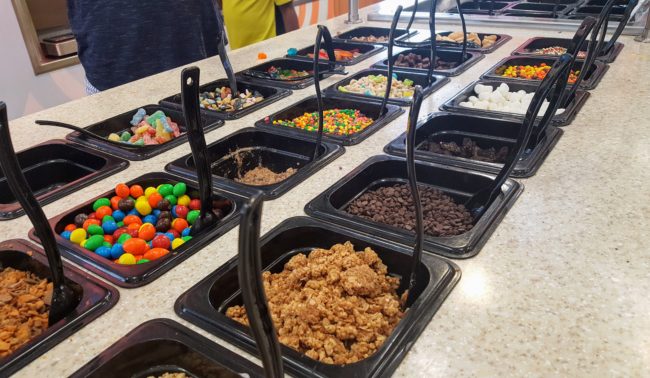 The truth is that the South loves to splurge on icy treats…especially in the summertime. The frozen treats at each Swirl World include frozen yogurt, ice cream, sorbet and Italian ice combined with more than 40 topping to choose from, the Swirl World creation possibilities are endless. You can further customize your treat by choosing a cup, sugar cone, or waffle cone.
But wait there's more…Swirl World summer deals
Not that you needed any more reasons to run over to RaceTrac, but they are running a two-month promotion celebrating (and discounting) Swirl World in June and July this summer. In addition to their fabulous Sodapalooza deal (you do have your cup right?), you can now save some money getting your swirl on too!
June Deal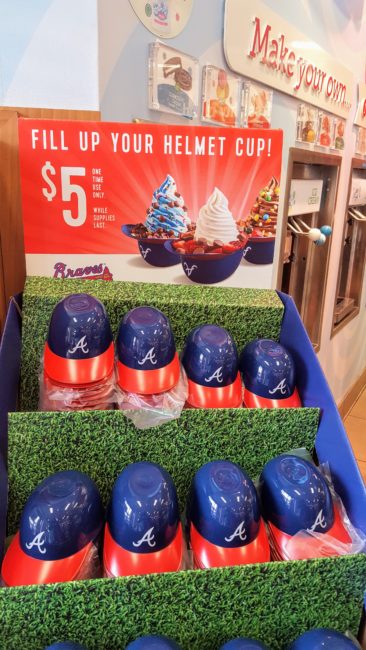 Fill up a limited-edition Swirl World Braves helmet bowl for $5 flat rate. All the toppings you can load onto that hat the better! What will you choose?
July Deal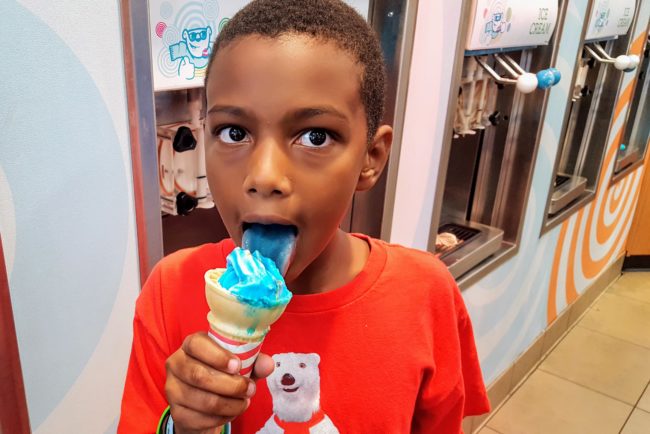 Want to bring the kids for a quick treat? The July deal for $0.69 cones might just do the trick! At that price, you might even go crazy and let them have two! (It's summer…loosen up!)
The Swirl World Sweepstakes Challenge – Win $50!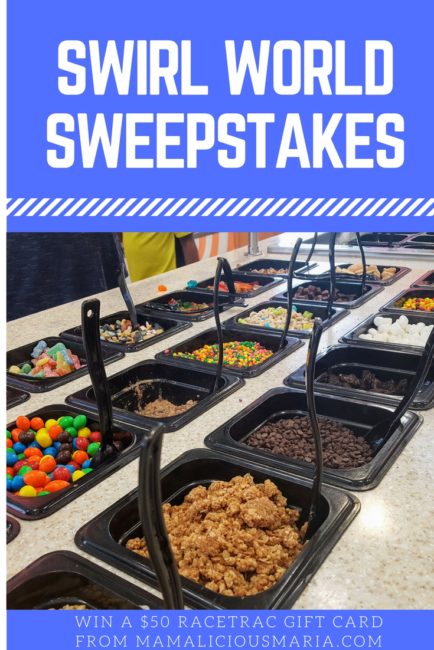 Want to win a $50 RaceTrac giftcard? Of course you do! My challenge for you, should you choose to accept it, is to show me how you get your swirl on at RaceTrac! Head over to Twitter and Instagram to show me how all you TracFanatics build their dream Swirl World treats. You can even show me what you love to swirl together next time you run by your local RaceTrac. Just a remember that sweepstakes entries must include the hashtags #HowYouSwirlWorld AND #Sweepstakes and you must tag my Twitter and/or Instagram accounts to be valid. The sweepstakes is open from June 26, 2017 until July 31, 2017 and the winner will be selected on August 11, 2017 via a random.org drawing. See full rules here: http://bit.ly/2thwKLk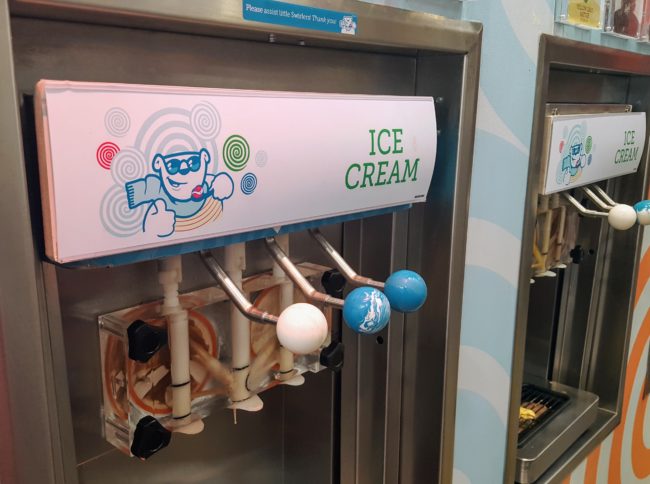 Now show me how you swirl!