This is a sponsored post. I am a Sears blogger, though all opinions are my own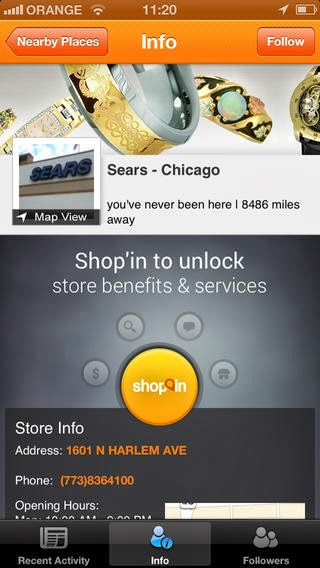 Admit it, if your smart phone is glued to your body the majority of the time (guilty!), your likely have a favorite app. Some are necessary like map guide or weather or Disney Jr. (Let's be real, yo.) But today I'm talking about apps that you can't quit and perhaps may be slightly addictive. Prepare yourself, because there's a new app in town that is destined to be your next obsession (and it does more than just crush candies). The Shop Your Way mobile app is a great addition to your shopping arsenal. And it's free!

The free Shop Your Way app stores up to 20% in coupons or points on a regular basis that you can redeem directly from your smart phone. Say goodbye to carrying around that coupon pouch or trying every email address you've ever used to find your member number! You also get access to exclusive sales and coupons just for those who have the app. The fun doesn't end at saving money. You can use the app to go behind the scenes of our celebrity brands like Adam Levine, Nicki Minaj and much more for styling tips, shopping advice and more. Very fun! Download the Shop Your Way app today! (Did I mention it's free???)

Want to take it a step farther and become a Shop Your Way #PersonalShopper? Check out my post about it here.