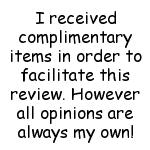 Are your kids ready for summer? I'm sure you have the sun screen and the bug spray and the SPF+, reflective, nonflammable clothing and all that, but have you thought out how to protect their eyes? Did you know children receive 3 times more sun exposure each year than adults, but their eyes are actually more sensitive to the sun? Kids need real protection to keep their eyes safe from UV damage, and an Atlanta-based, parent-led company called Babiators is offering that protection.
Babiators is on a mission to protect kids' eyes as they get ready for summer. While they're out exploring this awesome world Babiators wants them to keep their eyes safe with these durable (and totally awesome) sunglasses. Babiators feature flexible rubber frames and shatter-resistant lenses that won't break when you bend, twist, or step on them. My boys tried.
Not only are these fun, stylish sunglasses the coolest around, they offer 100% UVA and UVB protection and are backed by Babiators' signature Lost & Found Guarantee which is amazing for parents.  If you (or more likely your kid) lose or break the shades within one year of purchase, Babiators will replace them for free! [Just be sure to register your glasses within 30 days of purchase by using the UPC code (12 digit number) from the box the glasses came in.]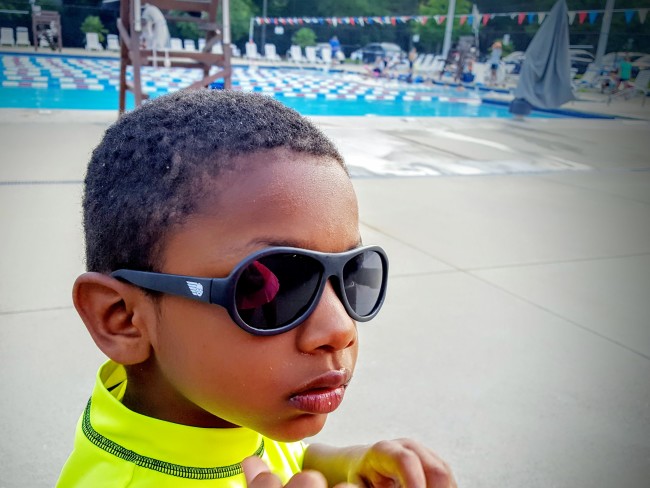 Babiators sent me one of their chic aviator style glasses and my boys immediately fought over who could wear them. The ones that fit 0-7 year olds really did fit all my boys (ages 4 to 7.5). They are safe, unbelievably durable, and the Lost & Found guarantee makes me worry less about having them wear glasses that cost $20. (Honestly, these glasses are a steal at $20. They will last!) They are super stylish too and come in a variety of bright and bold colors to neutrals. Babiators also come in both original and polarized lenses and they have sizes to fit the little ones (0-7) and those to fit older "flyers" (7-14). Want to win a pair? Enter below!
Giveaway: Get Ready for Summer with Babiators
To kick off the season of sunglasses and outdoor fun, Babiators will give one lucky Mamalicious Maria reader the opportunity to protect their child's vision in style by winning a FREE pair of Babiators. Just enter below by June 28, 2016!
a Rafflecopter giveaway

More about Babiators
The parents behind Babiators loved the idea of creating high-quality, affordable, safe, durable and stylish products that let kids be kids and be protected. The company launched in 2011 and today the Babiators "Crew" is growing fast and quickly becoming a leading children's retail brand. Forbes Magazine recently named Babiators one of America's 100 Most Promising Companies of 2014! From their world headquarters in Atlanta, Georgia, their safe, stylish and awesome products fly off to more than 45 countries, giving kids around the world the freedom and protection to tackle whatever adventures come their way.