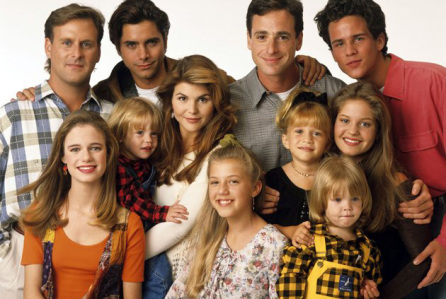 "Full House" fans get ready! A spin off, or reboot as they are calling it is coming to Netflix in 2016! The new version, "Fuller House" will feature almost all of the original cast of the popular 90's sitcom. Why do we need this spin-off? The opening lyrics from the "Full House" theme song says it all: "Whatever happened to predictability? The milkman? The paper boy? Evening TV?" Yes! Netflix is giving us some predictability. And this is predictability we will be able to binge watch.
See John Stamos break the news of the 'Full House' spinoff on Jimmy Kimmel:

While times sure have changed since "Full House" was a family favorite, I love the idea that a new generation can laugh along with DJ (Candace Cameron Bure), Kimmy Gibbler (Andrea Barber), and dreamy Uncle Jesse (John Stamos). As of right now, Mary-Kate and Ashley Olson, who played baby Michelle on 'Full House', have opted not to participate in this project. Bob Saget, who played father and perennial comic relief Danny Tanner, has not inked the deal to join the "Full House" spin-off.
'Full House' aired on ABC from 1987 to 1995. Watch some funny clips of the original show here:

Premise of 'Fuller House'
A one-hour special will kick off the new series "Fuller House" featuring original cast members of 'Full House' including John Stamos, Candace Cameron Bure, Andrea Barber, Jodie Sweetin, Lori Loughlin, and Dave Coulis. There will then be 13 episodes of the spinoff following the lives of DJ Tanner-Fuller, a recently widowed and pregnant veterinarian and mother of two. Her sister Stephanie and best friend Kibby Gibbler move in with DJ to help her raise her family. Thus the title.."Fuller House".
All Your Favorite Stars Are On Netflix
Netflix is doing something right. They are nabbing some of the top Hollywood stars everyone loves, and creating shows especially for them. Have you seen Ellie Kemper in the 'Unbreakable Kimmy Schmidt'? Hilarious!

What about 'Grace and Frankie'? It stars Jane Fonda, Lily Tomlin, Martin Sheen and Sam Waterson in a Baby Boomer comedy that is also full of heart (and sex after 70!).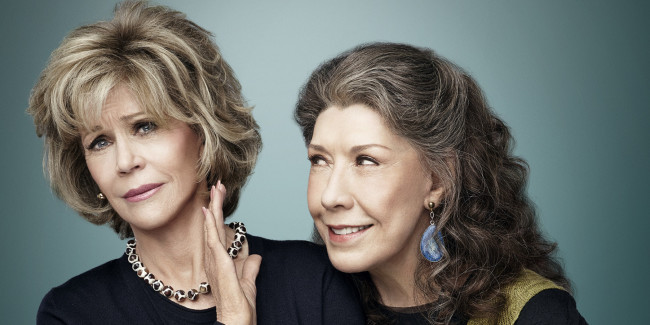 And just this week Netflix announced a new show featuring one of my favorite actors, Jimmy Smits. He will star in a musical drama called "The Get Down", set in the 1970's Puerto Rican culture in New York.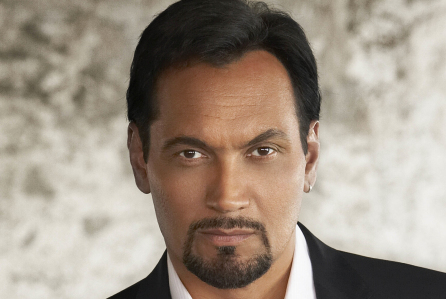 What did we do before Netflix???