I was invited by my good friends at the Everywhere Agency to join them for the GCAPP Empower Party. (Of course all opinions and thoughts expressed are my own.) GCAPP, which stands for Georgia Campaign for Adolescent Power & Potential, was created by the iconic Jane Fonda. This annual gala helps to raise money which goes straight to helping Georgia teens live healthier lives. Check out my recap of this fantastic night.
What is GCAPP?
GCAPP helps educate and prepare teen girls for life. They focus on  teen pregnancy prevention, the importance of physical activity and nutrition, and the cultivation of healthy relationships. It is an active organization pulling together millions of dollars, thousands of volunteer hours, and some very bright star power to help better the lives of Georgia teens. I was honored to be able to witness their annual event for myself.
Who was at the GCAPP gala?
Jane and her Netflix "Grace & Frankie" co-star Lily Tomlin co-hosted the event. But they didn't just host it, they offered up their personal time as part of the live auction prizes. They both believe in this cause and did what most stars do not do, they gave of themselves to help make it successful.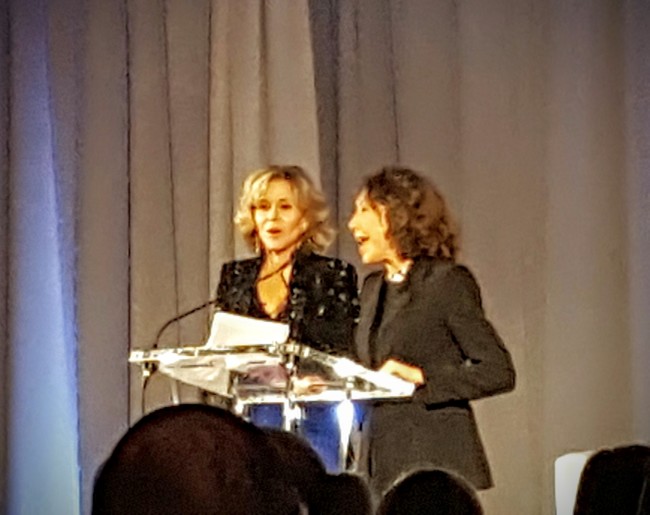 Keisha Knight Pulliam (best known as "Rudy" from the Cosby Show showed off her baby bump.
Legendary basketball player, and a personal hero of mine I was too nervous to approach, Julius Erving ("Dr. J") was also in the house. Fellow blogger Ari Adams was able to snag a selfie with him.
Where was it held?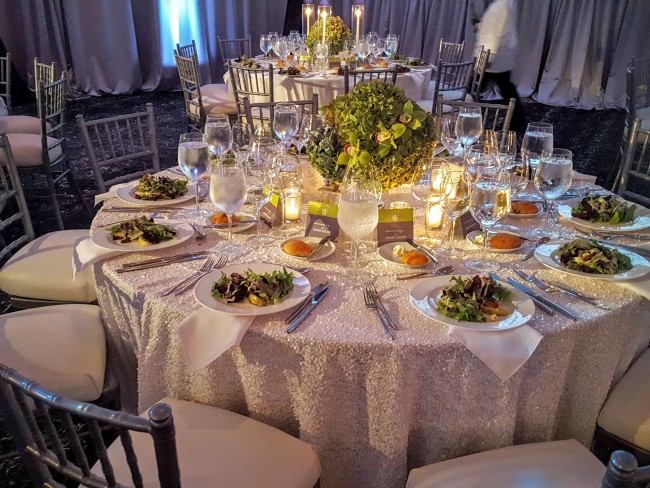 The GCAPP Empower Party was held at Flourish, one of the newest Legendary Events events spaces in Buckhead. It had a wow effect pulling in. From the impressively set up silent auction area to the top of the line open bar to the beautifully decorated dining room, the whole event was well staged. Guests were treated to a well-executed three course dinner with wines to compliment. (Definitely a step up from the quesadillas I served my kids before I left.)
What made it fun?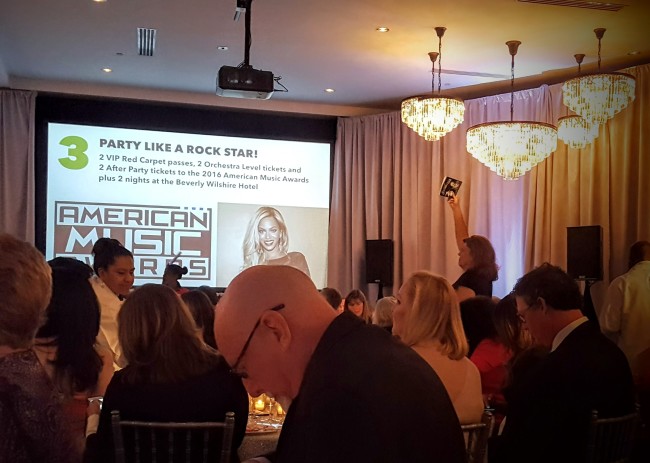 The auction was one of the most entertaining parts of the evening. It had some of the most unique prizes I've even seen such as a weekend at Ted Turner's personal coastal estate or VIP tickets to the American Music Awards and lunch with Jane. There were some very wealthy people in the room who opened up their wallets wide to win the auction prizes. It was very telling that the prizes which included personal time with Jane were the highest sellers. Over 1 million dollars was raised at this event from donations to the auction to the $1500/ticket gala. The donations will go toward GCAPP's programs which have been proven successful as the teen pregnancy rate in Georgia continues to decline.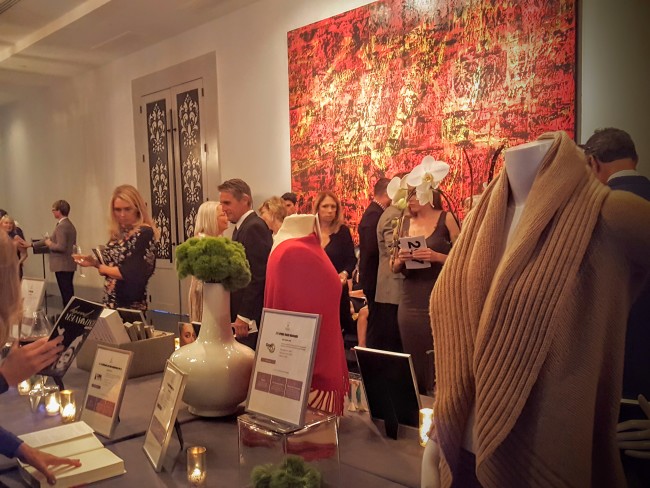 There was also a VIP reception where a small number of guests got to mingle with Lily Tomlin and Jane Fonda, a silent auction and a DJ spinning tunes after the dinner. During the presentation following dinner, there was a gag reel from "Grace & Frankie" with never-before-seen clips which were just hilarious. I felt very in-the-know just being at this fabulous event.
More About GCAPP
For the last 21 years, GCAPP has been working with Georgia teens to prevent teen pregnancy, and increase healthy lifestyles as well as healthy relationships. They give young people the knowledge, skills and motivation they need to make healthy choices.  The teen years represent a critical stage of development when focus and attention is desperately needed. GCAPP education and prevention programs provide opportunities to create sustainable healthy choices for a person's overall well-being. Learn more at GCAPP.org.
GCAPP's THEORY of CHANGE:
"When we empower our young people to make healthy choices, we ensure their ability to achieve their full potential in our communities, unencumbered by teenage pregnancy, bolstered by strong physical health, and supported by healthy relationships."