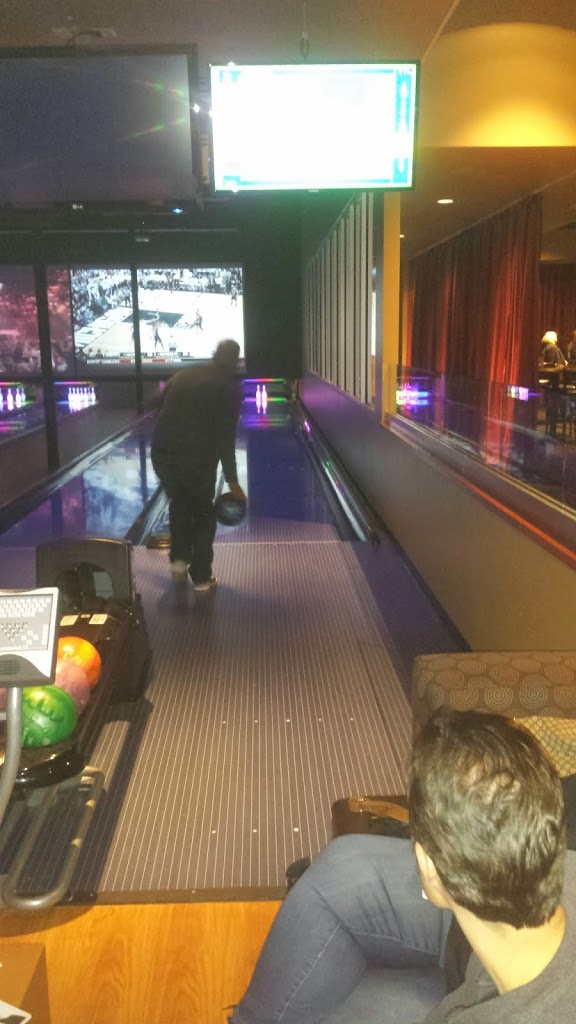 Last month my husband and I were invited to come to the Stars and Strikes Sandy Springs bowling center for a complimentary night of bowling, laser tag, food and fun so we could check out this brand new entertainment center. But I didn't like it. I LOVED IT!
I didn't know about going to an entertainment center without my kids, but was pleasantly surprised when I entered Stars and Strikes Blue Room how upscale and adult it was. The Blue Room is their posh 21+ part of the complex. They offer full bar service, HUGE flat screen TVs everywhere, hip music, and a comfortable area to bowl. It was fun to not have to worry about a group of kids hearing my errant swear word when I got a gutter ball (again) or think about what kind of role model I was if I ordered a drink or two. I'm with my kids 24/7 so when I get away from them, it's nice to get away from everyone else's kids too.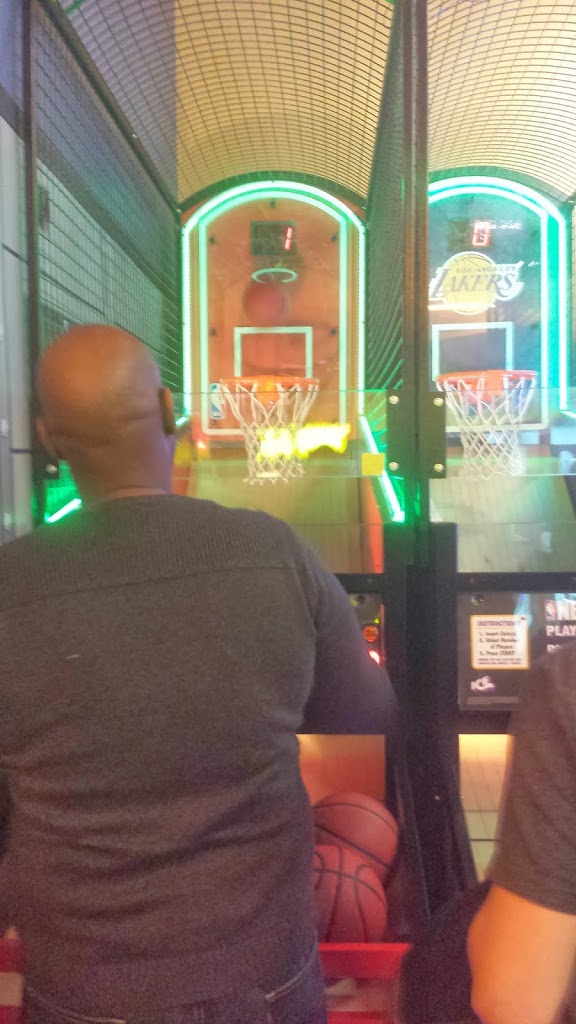 But outside of the Blue Room, kids reign supreme. Stars and Strikes Sandy Springs bowling centers provide great family entertainment for all ages. They have bowling (including leagues for youth and adults) as well as a full-scale arcade, laser tag, and restaurant. And it is quite the hot spot for kids' birthday parties too!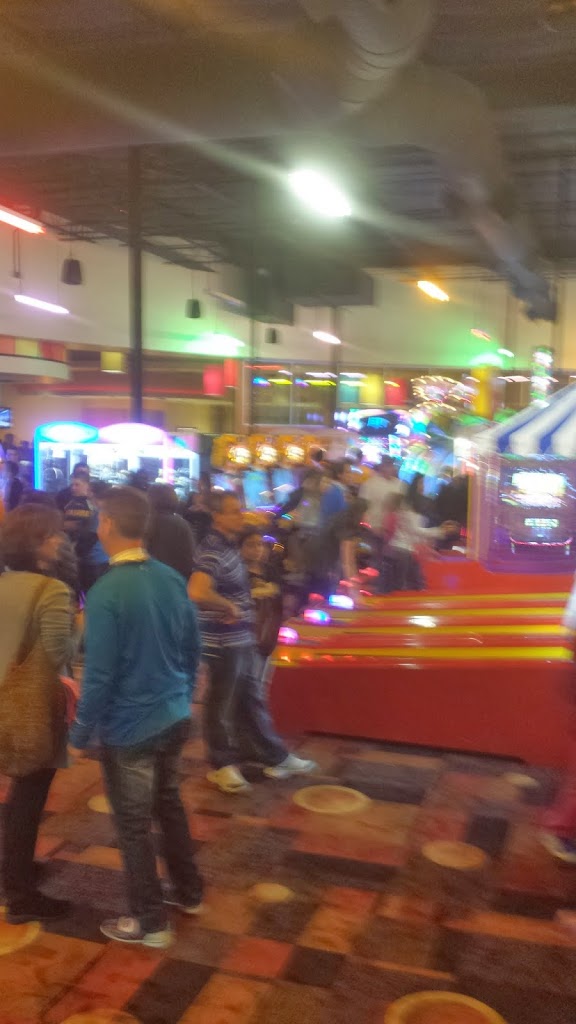 If you are tired of the same old date night, I highly recommend throwing in a night at Stars and Strikes Sandy Springs to liven things up. And don't think you are too cool for laser tag. It's so fun! Want a place where kids of various ages (including those hard-to-impress tweens and teens) can enjoy? Stars and Strikes is your place. Check it out!