Free at Disney? Yes, there are things that won't cost you a penny at Disney resorts! Family vacations to Walt Disney World Resort and Disneyland Resort are expensive. But don't let that scare you away! There are ways to make your trip more affordable. With some tips and tricks there are ways to save money or get more for the money you're already spending. With enough savings, you really can afford to take that Disney vacation you have always wanted to take!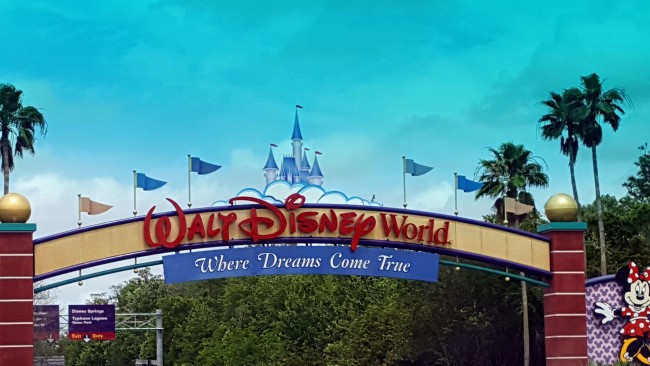 One of the best and easiest ways to save money is to not spend it in the first place. A week at Disney is not necessary. It's fantastic if you can swing it, but three days is fine too. You can even do a ton in just one day! Especially if your kids have not been to Disney before, that one day will be magical. Check out this TravelingMom post for great tips for doing Disney World in one day.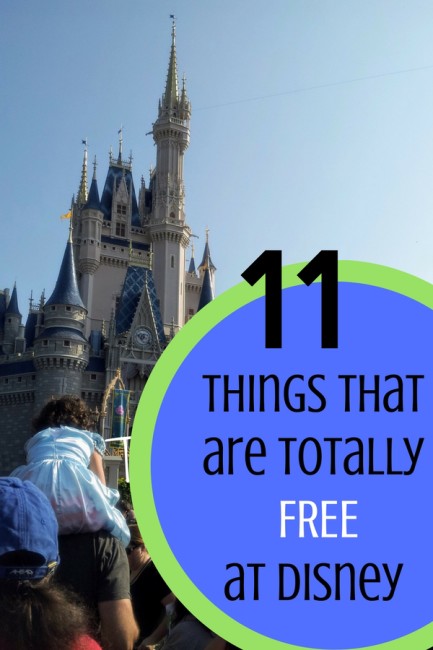 While you may not be able to get all these things free at Disney, you can certainly try. Just know it is possible! Having a great attitude and a nice smile, along with NO entitlement can go a long way. Give it a try! You never get what you don't ask for.
11 Things that are FREE at Disney
1. Water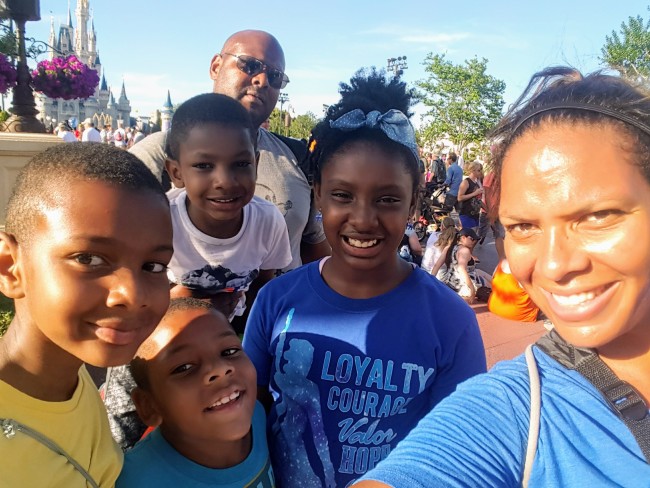 Florida is hot…all the time. So it is really important for you and your family to stay hydrated. Yes, you can buy water at Disney. You can also bring in bottled water. But you can get it from any kiosk that sells drinks for free too. You may want to bring single serving drink mix packets in case the water doesn't taste like it does at home. The best place to get water is at the new Starbucks locations in the parks. The water is triple filtered and you can even fill your own bottle!
2. Balloons
Celebrating something special on your next vacation? Did you know that you can get balloons for free at Disney? Yes, you could pay $20 in the park for those amazing mylar ones, or you could ask at your Disney resort if they have any balloons they can give you. If they have some, they will give them to you for free! They will not be the same ones you could get in the park but your kids will be just as happy. If you call ahead, they may be able to have them for you when you check in!
3. Upgrades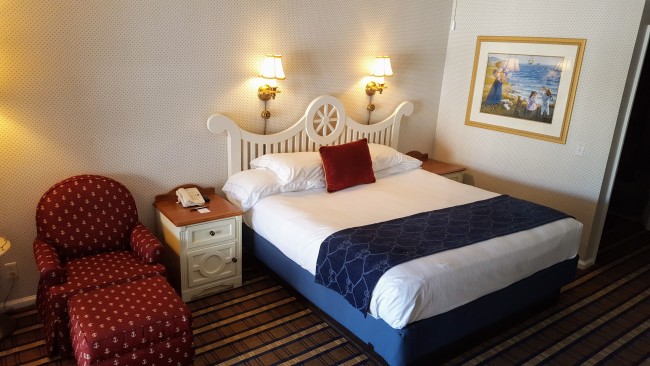 The key to this is to not be afraid to ask. When you are staying at a Disney resort, they want to make you as happy as you can. If they can give you an upgrade, they will. But you have to ask. When you check in, ask very sweetly if there are any upgrades available. I asked on my last trip and the woman working at reception checked but told me there was nothing available for my stay. However, she offered to comp me the cost of a rollaway. That was a savings of $17/day that I wouldn't have gotten if I didn't ask for it. But just don't be entitled. Nobody likes that.
4. Coloring pages
At the Baby Care Centers, hotels, restaurants, and even throughout the parks, you can get coloring pages to keep little ones busy. Why not send the colored pages to Grandma and Grandpa in lieu of a postcard?
5. Meals (if you spilled it)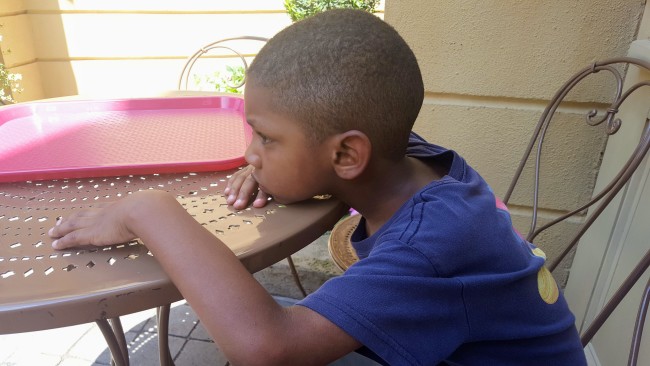 We have had the unfortunate luck of spilling $50 of food on a tray…twice. It just made me sick to see all that food on the ground. The first time it happened, I was in tears. I didn't want to pay for everything again, but I also didn't want to stand in that line again. However, I found out I didn't have to. Disney cast members don't want to see anyone cry! They will remake your order immediately at no charge. Just don't take advantage of this, people.
6. Stickers
Every kid loves stickers. And Mickey Mouse ones just have a way of making just about anyone smile. You can get stickers from just about any place at Disney. Every store, restaurant, hotel, and kiosk usually has a stash of stickers. Let your children ask for them and see how many you can stick on your stroller. Or bring them home to give to friends. Or let the kids stick them all over their body. Who cares? They're free!
7. Broken toys or other items (if you bought it at the resort that day)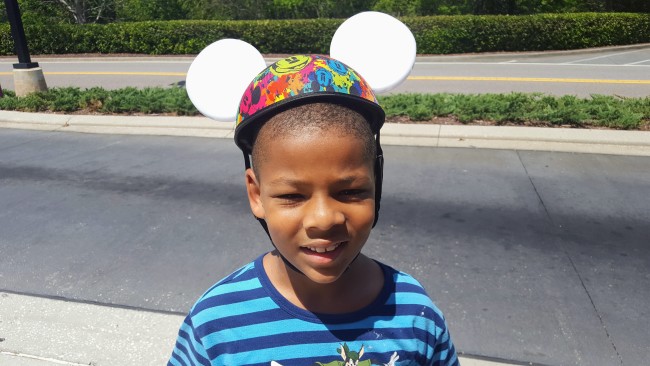 If you buy a light saber or princess doll or light up Mouse Ears or anything else at the Disney resort and it breaks during your stay, take it back! They will do their best to replace it for free. No tears at Disney!
8. Buttons
If you are celebrating anything on your Disney vacation, get a button to make it special. First time at Disney? Is it your birthday? Anniversary? They've got buttons for that! You can get them at at your Disney hotel or at the Guest Relations office in any park. And then be prepared for everyone to wish you a happy whatever all day long!
9. Trading coins and tokens.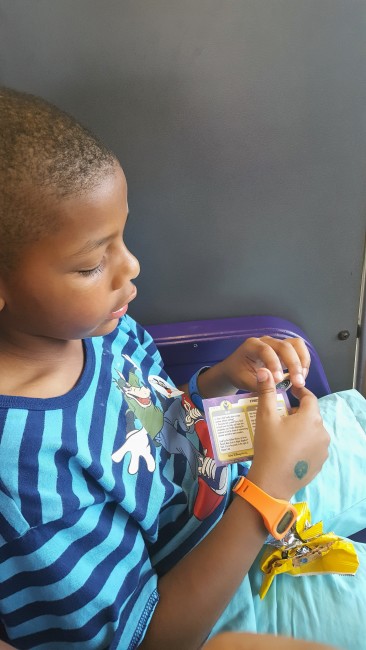 Kids love all those little things that parents don't really think about. This last trip, we received trading tokens from the bus operator. I was surprised at how excited my kids were to receive them. I was told you can get them at all the monorails, buses, and boats. You just have to catch the operator at the right time! See how many you can get!
10. Ice
Need some ice for your cooler or your drink? You can get ice for free at Disney. Just ask anywhere they have ice. It's hot in Florida and have a nice cold drink can hit the spot. If you, or anyone in your family starts getting overheated, ask for some ice immediately to cool down. They are happy to give it to you.
11. Band aids and other first aid items
Yes, health things do come up at Disney. From blisters to sun burn to cuts and scrapes, you can't be prepared for everything. That's why there are First Aid stations. They want to help you! Go visit them. They are also a great place to cool down and get out of the crowds.
Going to Disneyland? Here are 17 things that are free at Disneyland resort.