The Smith family is on the road again! This time we are heading down to the Sawgrass Marriott Golf Resort and Spa near Jacksonville. My kids have been bugging me to go to the beach and so when my friends at the Sawgrass Marriott invited us down to check it out, I jumped at the chance. (My kids jumped too…up and down with joy!) In honor of our latest trip, I thought I'd put together a list of the top 5 things I do to make road trips go smoother and help everyone involved survive the vacation.
1. Plan ahead! Benjamin Franklin once said "if you fail to plan, you are planning to fail." The days of impromptu weekenders and "we'll buy it when we get there" trips are over once you have a family.
2. Get new movies. In-car entertainment is essential! Watching a DVD in the car is something most kids (mine included) take for granted. But they don't want to watch the same old movies. Beg, borrow, or buy a couple new ones. And don't forget extra batteries for the wireless headphones. I don't want to listen to the Princess and the Popstar all the way to Florida, do you?
3. Set low expectations. I'm a firm believer in most travel-related information being given out on a need-to-know basis, and my kids don't need to know much. What if it rains and you can't go to the theme park like "you promised"? What if that cool restaurant is closed? Just give them the facts. They should be happy they are leaving the house, right?
4. Bring your own food. We're going to a high class resort that is supposed to have some of the best food around, but I still have a bag with snacks, fruit, juice boxes, and sandwiches. I never know what my kids will actually eat when we're away so having a stash saves, time, money, and aggravation.
5. Relax. The kids won't be perfect. At least one of mine will melt down in public this weekend. Someone will spill their drink. Another will lose a sock. But that's all ok. We're making memories, good and bad, and those will last a lifetime. Safe (and sane) travels to you!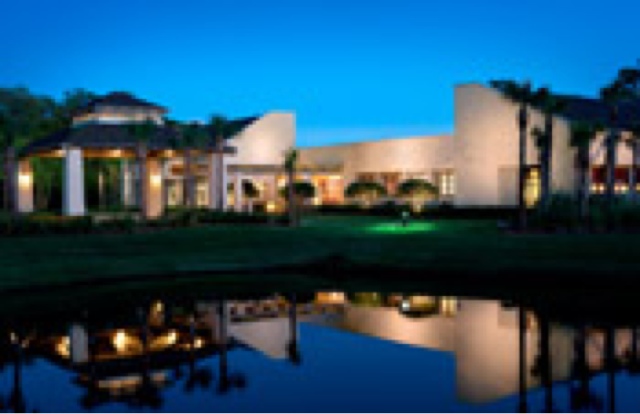 This trip's final destination: the Sawgrass Marriott!