I received some products in order to review them for this post. Of course all opinions are my own.

I have naturally very curly hair. Very. Curly. So when I venture out to get it blown straight every once in awhile I want it to stay straight. After a near catastrophe involving a hot, sticky run the day before I was getting family photos taken, I thought I'd pass on my 5 best tips for saving a blow out. I will be posting them here so I can go back to read them myself!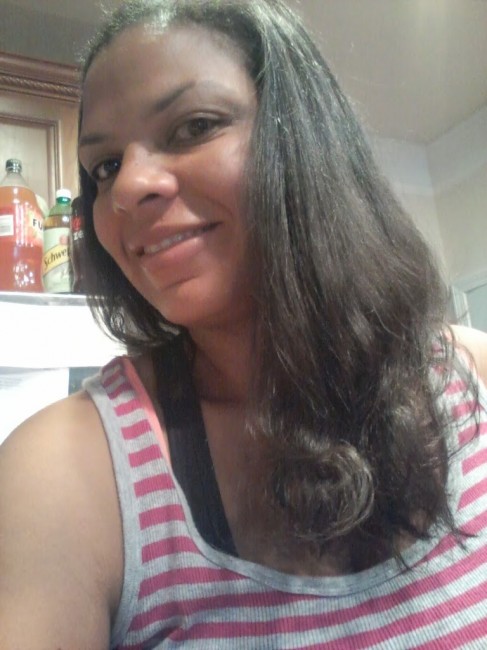 My pre-run hair
Tip 1. Start with a good haircut. Blowing out hair that is frizzy and straggly with lots of split ends is not going to yield a good result. I go to Mystic Lotus Salon in Atlanta as they are comfortable with all kinds of hair, take their time, and always make me look my best. If you're not in Atlanta, find a stylist who has clients who have hair like yours! Key!
Tip 2. Use good products. When I was "re-blowing" my hair out after going for an ill-advised run, I used some MiracOILlicious argan oil from Mark Hill Hair. It helped smooth out my hair and gave me some much needed weight on my flyaways. I like to use it on my curly hair too. Don't use too much though…a little goes a long way.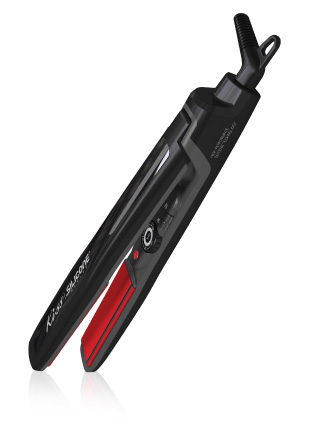 Tip 3. Use good equipment. My friends at Hair by KISS sent me their Tornado ionic blowdryer and their silicone flat iron. Honestly, I didn't know how good they would be because they are so affordable, but I learned that just because something is inexpensive doesn't make it cheap. Both these products worked well! I actually like the blow dryer better on my curly hair though. The "tornado" is a rotating air booster that dries your hair without blowing it all over the place. No more shaking! And boy is it fast! The silicone flat iron gets hot but not so hot that you smell your hair burning. And it got my hair bone straight. Both products are only around $25 each!!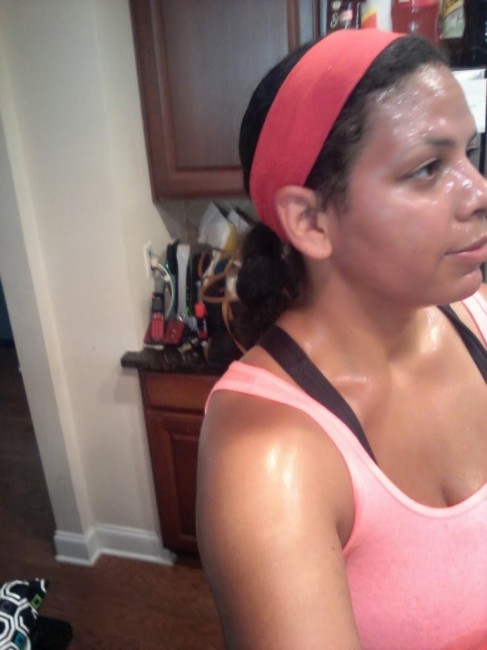 Tip 4. Don't go running. Ok…I say that tongue-in-cheek. I'm so used to wearing my hair curly that I didn't think about working out the day before getting photos taken. Next time I'll use that as my off day. For days when I do want to work out, this is a photo of what not to do. Do not use a cotton headband. Do not braid hair. Do not take hair down until it's dry. I know to pull my hair into a tight bun and use a sweat band to catch the extra perspiration. I like Sweaty Bands because they're cute and functional.
Tip 5. Don't wear your hair down. When my hair is straight I love wearing it down and I have to resist swinging back and forth. But when heat, humidity and polllution are factors (always in Georgia), wearing it down all day is a recipe for frizz-tastic disaster. I try to pull it up and off my neck during the day and only put it down at night or when I want to show it off. For the photo shoot I just pulled the sides up to keep it somewhat in place. It was almost 90 degrees that day…in September! But I think I pulled it off!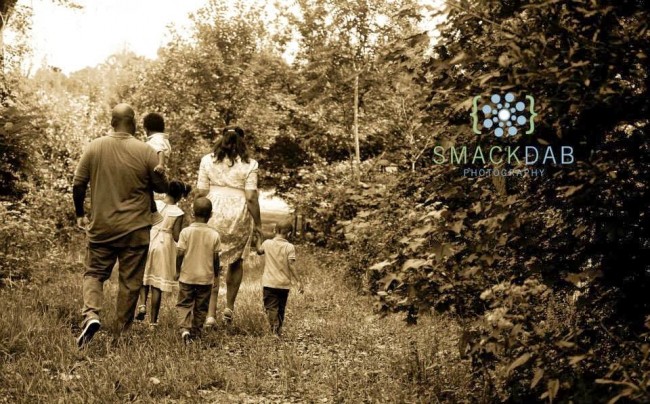 What are your tips for keeping your blow out looking good?